NEIGHBOURS WILL make history Down Under when it screens Australian TV's first ever same-sex wedding on the popular daytime soap later this year.
This September, episodes will air focusing on the nuptials of popular onscreen couple Aaron and David, played by actors Matt Wilson and Takaya Honda respectively.
Newly released images have showcased the wedding ceremony to come, which is being officiated by Australian actress and LGBT rights activist Magda Szubanski.
It represents a watershed moment as the first same-sex wedding to air on Australian TV.
Same-sex marriage was only legalised in Australia back in December 2017, following a referendum on the topic.
61.6% of public voted in favour of a change to the laws as part of a same-sex marriage postal survey distributed last November.
Speaking about their characters' recent nuptials, Matt Wilson said: "This storyline means a lot to me, to my friends and to all the fans we hear from on a daily basis here and in the UK who love Aaron and David".
Takaya Honda added: "It is an absolute privilege to be a part of what is and will be a historic moment in Australian television."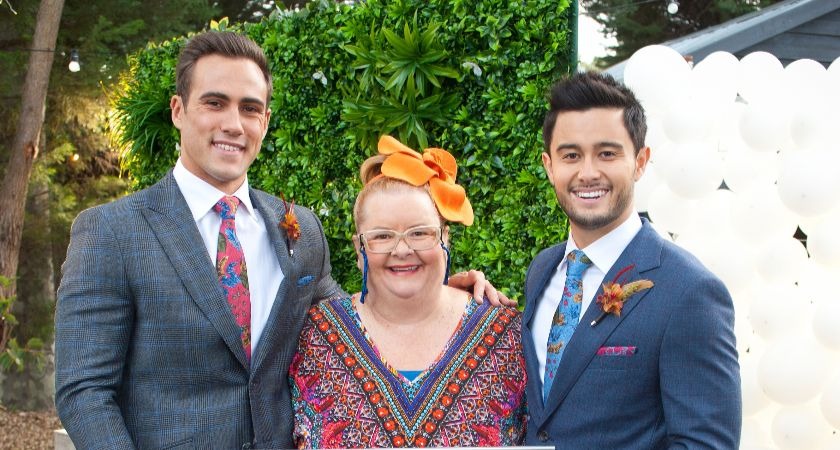 "This is a story that we have been working on for a long time, and during that time, our country was trapped in a divisive referendum." Neighbours Executive Producer Jason Herbison said.
"Thankfully love won and we're very excited for viewers to see this iconic moment come to life on screen."
David and Aaron's wedding will air on the show in early September.
Neighbours is currently broadcast on RTÉ Television at 2.00 pm on RTÉ One and repeated on RTÉ Two at 5.30 pm each weekday.