BETTER known to his mum as Rob Broderick, Abandoman is a Dublin-born stand-up comedian who this month returns to the British stage.
Fusing rap music and comedy to thrilling effect, Abandoman has won countless awards and accolades over the years; hosted the 2012 St Patrick's Day event in Trafalgar Square; and supported multi-platinum artist Ed Sheeran on his 2012 sell-out British tour.
Next Tuesday, he begins a five-night run at the Udderbelly Festival on London's South Bank (May 20-24) as well as appearing at the Aisling Comedy Benefit 20th Birthday Party in Islington on May 25 with Ardal O'Hanlon, Dara Ó Briain and Ed Byrne. We spent ten minutes in his company…
Who are your heroes?
It depends on what genre. Stand-up comedy heroes would be the improvisers, so Dara Ó Briain. When I was 17 I saw Dara Ó Briain in the International, a beautiful, amazing small comedy club in Dublin.
Dara picked up on the fact that myself and my friend were underage and to get in we'd worn Aran sweaters and trench coats. We were trying to look older than we were, but we looked comically older.
We looked like we were in that musical Bugsy Malone, we looked like children dressed as adults and I sat there dressed as a kind of adult and watched Dara Ó Briain improvise and as soon as he found out we were underage he riffed maybe 15 minutes about the Leaving Certificate, which is the A Level equivalent as readers will know.
Then I saw Jason Byrne a year later doing the exact same thing at the Dublin City University and when Jason came on stage he improvised for, I'd say, three hours and it blew my mind, and that's what I always wanted to be.
What record sends a shiver down your spine?
Weirdly the first hip hop records — the entire album of Snoop Doggy Dog's Doggy Style. I was 13 years old. I bought it on tape, I owned it for six months until my father came into the kitchen one day and I was playing it.
It was the opening track which isn't even a music track, its Snoop Dog in a bath with a woman, and my father listened to it and both of us sat silently like I'd just been watching pornography and he didn't say anything.
He just walked over, pressed the eject button, took that tape and locked it in a safe that until that day had only owned law documents, so that's where Snoop Doggy Dog resided.
What is your favourite place in Ireland?
The Roisin Dubh in Galway. It is the sexiest club that Ireland has ever produced. OK, maybe sexy is the wrong word. It's just a great club.
Its run by a wonderful man called Kevin; he puts on gigs and builds relationships with great people. You go there and so many great musicians seem to be meandering through. Last time we were over there we saw Grandmaster Flash, which was an honour. I adore Grandmaster Flash.
What makes you angry?
It's not the big things. Pricks make me angry; people who are unnecessarily rude. When you run into people who just don't compromise, I get annoyed.
What book influenced you most?
The Artist's Way in 2004. Four people gave me the book. That's not a joke — four individual people sensed my inner frustration and bought me copies of the Artist's Way.
The Artist's Way is like a 12 week kind of adventure where you do lots of exercises and at the end of that adventure I moved to England and became a stand-up comedian, something I'd always wanted to be for a long time.
What was the worst moment of your life?
My first proper break-up. It was at university and the day that young lady said she no longer wanted to date me, I was probably the most crushed I've ever been. A feeling of being destroyed that I've never felt since. Most people have worse moments, but I've just had my heart broken when I was 22. That's a common worst.
Which local star in any field should the world outside Ireland know about?
I'm going to say Messiah J & the Expert who were rappers. They were on the cover of Hot Press magazine. They have since, I think, parted ways, but Messiah J was a guy in my school.
We used to DJ together when we were in school and he went on to become a rapper and went over to England and did good things over here, went to America and did good things there. He's a guy that I always thought deserved more recognition, he's a fantastic rapper.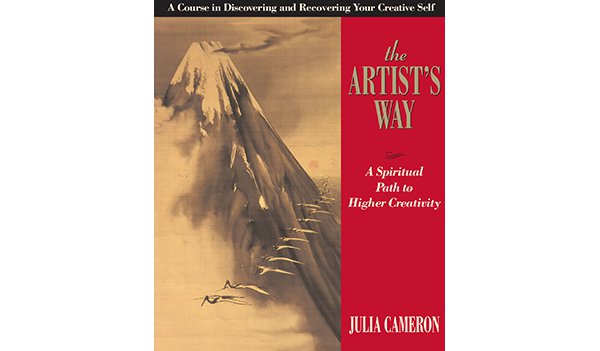 If you could change one thing in your life, what would it be?
That's a great question. I suppose there are things I would have started sooner. I think I meandered for a while.
I spent a lot of time just being an office temp and kind of knowing what I wanted to do but not really getting round to doing it. I'd sit in an office and have fantasies of having a life that I desired. Then I'd go back and do more admin for Microsoft.
Can you recommend an interesting website?
Yes I can! www.cracked.com — fantastic. Literally everywhere on the underground in London now has Wi-Fi hotspots and one article on Cracked takes you about a tube station to read and there's lots interesting stories and its spelled out in a way for people who are a little bit attention deficit, which I might be. Stories like 10 Children TV Stars in the 90s That are Actually Dicks and you go 'fantastic!'
What trait do others criticise you for?
I would say for being the worst at responding to text messages and emails in the world. I've 1000 unread emails in my inbox, isn't that disgraceful?
Where do you live and what are the best and worst things about that place?
I live in Kensal Green — the best thing is that I live above a great coffee shop. It is beautiful, it's called Gracelands. The two things that are interesting about Gracelands; One: the breakfast is the greatest thing in the world.
Two: mothers go there with their children and the children cry at such a pitch that you question how good their breakfast is, then you take another bite and you think it really is so good I will endure early tinnitus for this kind of sausage combination. The worst thing? I would say there is nothing.
On what occasion is it OK to lie?
When returning an item of clothing and they ask why you're returning it and you say it's an unwanted gift. It's never an unwanted gift. It's something I bought for myself, got home, showed my girlfriend and she says I look like a dick in those jeans and I take them back the next day and pretend I was buying myself a gift.
What is your ultimate guilty pleasure?
Teenage Mutant Ninja Turtles — the first movie. I saw it 1988 and still occasionally watch it.
Who is/was the love of your life?
A wonderful, wonderful lady that I live with. We are happily living together, cohabiting. All our friends are having babies and buying houses, we are not doing that!
We are just cohabiting and its bloody lovely. It's the first time I've lived with a girlfriend and I didn't think I'd settle in so well, but so far it's been remarkable.