Podge Lane returns, clad in winter layers, delivering an ode to colder days with his upcoming double A-side release, 'Snow / Hailstone' via Teip Records.
Following on from his sophomore album, Common Country Misconceptions, released earlier in 2023, Lane yields his beloved alt-country melodic phrasing to contrast the promise and hopelessness of the winter months.
Snow embraces tuneful, country balladry gently complemented by the plucked heartstrings of the banjo, while Hailstone ferments jangling, metallic rhythms on the resonator guitar, trudging through each hit of the freezing drops.
Noted for his narrative driven songwriting, Lane acknowledges, "I wanted to explore the joy and stress that comes during winter in two completely separate tracks."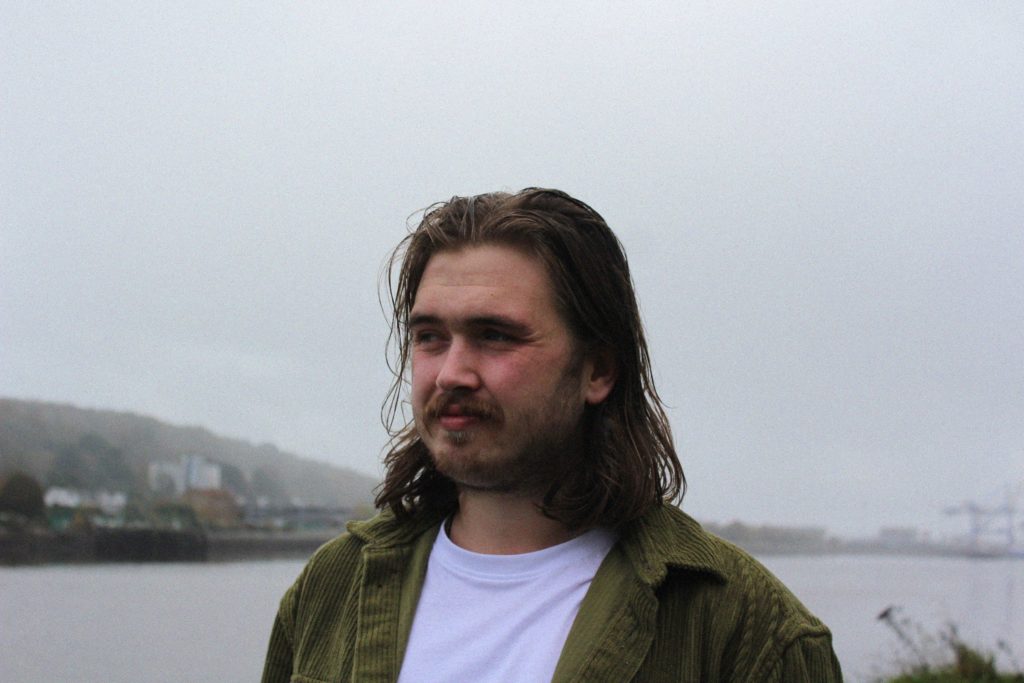 Podge answers our questions
What are you up to?
If we're speaking professionally, I would say promoting my new double A-side of winter themed tracks Snow / Hailstone. If we're speaking honestly, finishing a share bag of Doritos.
Which piece of music always sends a shiver down your spine?
Relay by Fiona Apple
Which musician has most influenced you?
Probably Johnny Cash.
How did you get started in music?
I thought I was going to be a sports star until around 16 when I realised I was terrible at sports. My mom suggested learning guitar, and at the same time my school held a songwriting contest. All the stars aligned, so to speak, I realised my true passion was creating music.
Where are you from in Ireland, and what are your roots?
Originally I'm from Sneem, Co. Kerry. My family moved to New York when I was small, and we moved back to Cork when I was about 11. My brain gave up on giving me an accent of my own, and settled for complete neutrality.
What's on your smartphone playlist at the minute?
The album Paul McCarthy by Mike Viola has been a constant all year, a fantastic body of work. Lots of Buffy Sainte Marie, Bruce Springsteen and Benjamin Booker as well. Some good winter walking albums in my opinion.
Football or art galleries?
Art galleries, I've less of a chance of making a fool of myself. Less, not zero.
Opera or vaudeville?
Opera, but that could be due to lack of vaudevillian knowledge.
Which song being played a party would make you get up and leave?
Bold of you to assume I was invited.
What would be your motto?
Give it a go!
Mozart or Martin Hayes?
Personally, I've definitely listened to The Sailor's Bonnet more times than The Magic Flute.
Who will you thank in your Grammy award acceptance speech?
Someone else's manager and team, just to go real wild and start some drama.
What's the worst piece of advice you've been given this year?
"It's not even that cold, no need to bring a jumper."
Have you a favourite line from a song?
"Stories don't end. They go on and on.
Just someone stops listening" Dawes
In terms of inanimate objects, what is your most precious possession?
My Sigma acoustic guitar I guess. I got it when I was 17 and have written most of my songs on it.
What's the best thing about where you live?
Being close to everything.
. . . . and the worst?
Being close to everything.
What's the greatest lesson life has taught you?
Most things can be solved with a nice quiet walk.
What gives you the greatest laugh?
Anything related to Conan O'Brien.
What do you believe in?
Trying to be kind.
What do you consider the greatest work of art?
Rocky IV
Who/what is the greatest love of your life?
My partner, my family and music.