Emmy-nominated Thaddeus O'Sullivan is one of Ireland's most respected award winning film directors and filmmakers. Before a preview screening of his latest film The Miracle Club at the Irish Cultural Centre, Michael McDonagh, who has worked with Thaddeus for over 40 years, talked to him about his latest film, leaving Ireland, and the burgeoning Irish film industry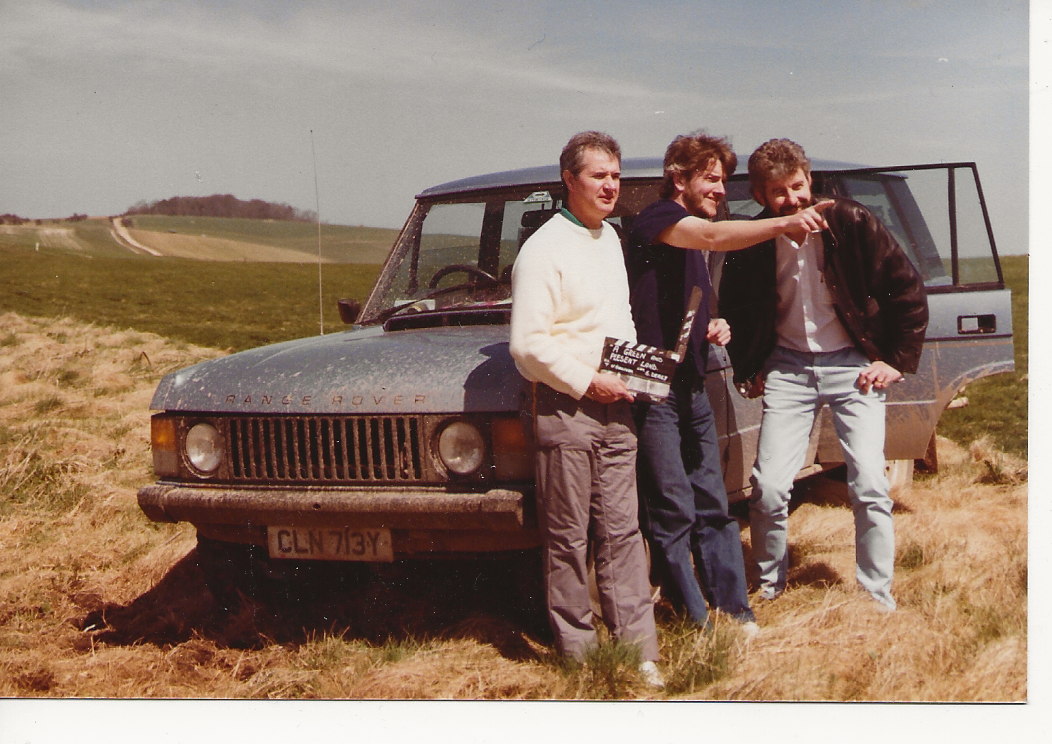 THE Miracle Club — featuring Maggie Smith, Laura Linney and Kathy Bates — has just gone on general release across Britain. With a gestation period of almost twenty years, the struggle to take the production onto the big screen could be the plot-line of a movie itself. I spoke to Thaddeus O'Sullivan about the efforts required to get the film onscreen and the difficulty in general of raising money for independent movie-making.
While waiting for The Miracle Club to come to fruition, Thaddeus has not been wasting his time; far from it. He has been directing popular TV dramas such as Call the Midwife, Shetland, Vera, Maigret and the award-winning television crime drama series Silent Witness. "It's just a more predictable way of earning a living," he said. "Developing features, independent features, takes an indeterminate amount of time. Actually, this particular one, The Miracle Club, is a very good case in point, because I gave up on it years ago, I was first approached 2006, by HBO, to make the film and they ran into some problems, and it never got made.
"I carried on doing whatever I was doing at the time and I ended up doing something for HBO but it wasn't that.
"Then, about two or three years ago, a writer who I'd worked with on a couple of TV things approached me and said the producer is very interested for you to come back in. So I worked on the script with Tim Prager and Jimmy Smallhorne. Maggie Smith and Kathy Bates had already been interested in it all that time ago. So it was just a question of casting the rest of the film but in particular, the character of Chrissie Ahearn, who is a key character in the story. When Laura Linney came on board to take that part, then with that in place and a new draft of the script, the money started to fall into place.
"That was a pretty good example of why you don't want to spend your life waiting for the money to come in. I need to work. I need to collaborate. I need to practise and I need to be working with people."
The plot of the film sees a group of working class women go to Lourdes looking for a miracle. It's set in 1960s Ireland and was originally based in the Dublin suburb of Ballyfermot (Thaddeus himself is a Dubliner).
But filming in Ballyfermot posed a problem. "We couldn't shoot there because it's so modernised now," Thaddeus said. "It was so expensive design-wise to make it interesting. So I changed it.
"I also needed in to be near the sea, the way the story had changed. But I needed to have a working class community. We found this enclave of terraced houses in a very nice area but it's a working class corner of the world in Blackrock and it worked perfectly for us.
"It feels like Ringsend because the sea is right there and some of the scenes are set in Poolbeg Harbour there. So we have the Pigeon House smokestacks but there was only one back then, which we positioned close to our houses. So there's a sense that it's down that way somewhere."
The characters each have their own arc: "These women — they're all looking for a miracle of sorts. Some with a certain degree of scepticism and some that have an absolute degree of faith."
Thaddeus O'Sullivan's career, over many decades, has seen the Irish film industry change, and indeed greatly for the better. He directed December Bride, based on the novel by Sam Hanna Bell. Starring Saskia Reeves, Donál McCann and Ciarán Hinds, it won a special jury award at the 1990 European Film Awards.
He also directed The Woman Who Married Clarke Gable, and before that his career included operating the camera on that first promo of The Fureys' When You Were Sweet 16 that I employed him for in 1980.
The Irish film industry has grown from the days when there was just one soundstage studio at Ardmore. Thaddeus give his insight into the reasons for the rise of the industry: "The Art Film Board was established and it looked like it was here to stay. So at least producers could rely on a certain amount of finance.
"If you're taking projects abroad, people are going to want to know and ask, 'Are the Irish going to invest in this?' It is of great value to be able to say yes, we've put money into this, and so people are interested. So it attracts more money and attracts people to work there."
There is another reason the Irish film industry has burgeoned — quite simply there are a lot more filmmakers now.
"A lot more people are interested in making films today. Almost everything I've done in art in recent years has had young people that the production is obliged to take on as trainees and now every time I work on a production, I mentor someone. Somebody's always there on set learning, and asking questions. That's the best film school we can possibly have. So there's a lot of people coming through. Good people, good directors, and female directors as well.
I reminded Thaddeus that when he was once asked what advice he would give to an 18-year-old version of himself, he said: "Get out of Ireland like I did." I wondered if that would still be the advice he would proffer. "Because things have changed so radically, I wouldn't say that now.
"Back then, I couldn't wait to get out. I hated everything about it really. I just felt like the whole of Ireland was in the grip of some cult and I just didn't feel like I could breathe. But it was an easy decision. There was no great hand-wringing about it. Because, you know, there was no work to be had.
"My brother had left, and I couldn't wait. And my brother after me left. And all the kids in the street. They were all gone. So you can cast me as an economic migrant, I cast myself as somebody who just couldn't wait to get out."
He was thoughtful for a moment or two. Then said: "Now it's all changed. It's much more positive with a vibrant film business and lots of Irish talent."
Perhaps in these times of terrible news what we all need is this uplifting, often hilarious warm joyful, diversion. The Miracle Club provides a bit of that. We follow close friends Lily, Eileen, Dolly and Sheila as they escape the drudge of their domestic life in 1960s Dublin, when they win a surprise pilgrimage trip to Lourdes to seek their own miracles.
The packed audience at the preview screening at the Irish Cultural Centre loved the film as The Miracle Club certainly does the job. Audiences everywhere, I think, will be charmed.
The cast
Dame Maggie Smith — awards include Oscars, Emmys and Baftas. Her classic performances include the title role in The Prime of Miss Jean Brodie, for which she received an Oscar, as well as the dowager countess in Downton Abbey.
Kathy Bates — Kathy won an Oscar for her portrayal of an obsessive fan in the screen adaptation of Stephen King's horror novel Misery
Laura Linney — was nominated for a best actress Oscar for her role as a single mother in You Can Count on Me.
Stephen Rea — Rea is an acclaimed character actor from Belfast, appearing in films such as V for Vendetta, Michael Collins, Interview with the Vampire and Breakfast on Pluto. Rea was nominated for the Academy Award for Best Actor for Neil Jordan's thriller The Crying Game.
The Miracle Club cast also includes Agnes O'Casey, a great-granddaughter of the playwright Sean O'Casey, who made her onscreen debut in the 2021 BBC One drama Ridley Road