THE Irish Post Music Awards will be a night of music like no other.
With an eclectic line-up of some of the best Irish talent across pop, country, rock, indie, trad and more, this is one summer show you don't want to miss.
Music legend Phil Coulter will share the stage with a stellar line-up of acts including The Blizzards, The High Kings, Una Healy, Ryan McMullan and Beoga – fresh from supporting Ed Sheeran on his Irish tour.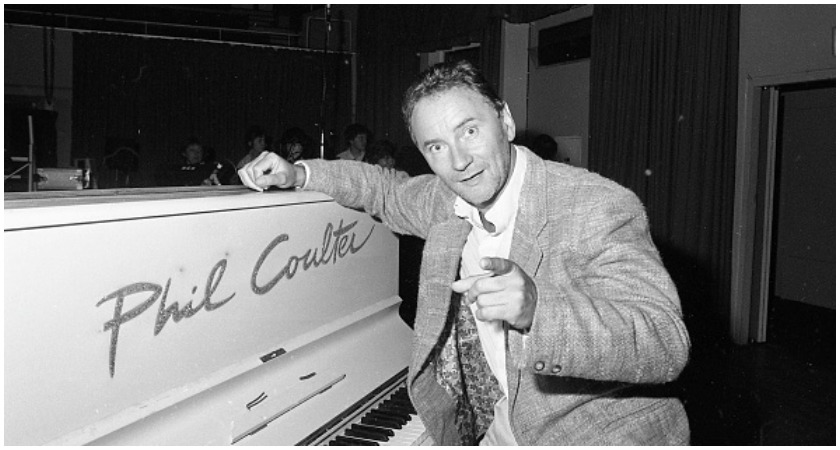 Hosted by Síle Seoige and Malachi Cush, the first ever Irish Post Music Awards will take place on Thursday, June 7 at the INEC in Killarney.
Singer-songwriter Malachi Cush said: "I'm thrilled to be involved in this year's Irish Post Music Awards to recognise the tremendous efforts and achievements of our very talented performers, arrangers, producers and songwriters.
"There is no doubt that this Awards show will be one of the must-see events of the year."
Some of Ireland's best-known and most-loved industry experts will join a judging panel to decide which of Ireland's artists take home one of nine coveted Irish Post Music Awards for 2018.
Today FM radio presenter and DJ Fergal D'Arcy will be joined by Newstalk's Tom Dunne and Eurovision winner Charlie McGettigan and a number of special guest presenters to bestow honours on the country's favourite acts.
The Blizzards frontman Niall 'Bressie' Breslin says it will be a night to remember.
It will also be one of the first live gigs for the Mullingar group, who've just finished recording a new album after a decade-long hiatus.
"We've always prided ourselves on our live gigs, we put a lot of effort into a live show," Bressie said.
"Regardless of what genre you are, it needs to make you forget about whatever's going on in your life."
The singer, who previously lived in London for five years, added: "When we got the call to say The Irish Post were doing the Awards, I was kind of going that makes me really happy that they're coming over to do it here.
"Awards for music usually stays in the particular genre, but this is just great. We're going to be playing to people who would never watch us or have never gone to see us. Our job is to entertain them."
Darren Holden of The High Kings described the Awards as the perfect opportunity to showcase the huge variety of quality music coming out of Ireland.
"It's great, a lot of the time, it's often Irish country music awards that are happening. It's a very welcome introduction to all the other music that's out there," he said. "We're really happy to be part of it and to be recognised is wonderful for us.
"A lot of the time, the general audience out there might not know what a High Kings concert is like. It's an opportunity for them to come along and see one of their other favourite acts or bands and be introduced to us and vice versa."
Country pop singer Una Healy called on Irish music fans to head to Killarney for what promises to be an incredible night of entertainment.
"I'm so excited to be performing at the Irish Post Music Awards," she said. "There's going to be a host of amazing acts there and I'm honoured to be part of it all.
"It's going to be an amazing show and a big celebration of Irish music."
The inaugural Irish Post Music Awards will be broadcast live on TG4.
Director General Alan Esslemont says the station is delighted to be building on its successful collaboration with The Irish Post, after last November's sell-out Irish Post Awards in London.
"Music is such an integral part of how we Irish identify ourselves at home and abroad," he said.
"TG4 is to the forefront of showcasing the best of Irish artists, therefore it makes sense that we work together to honour the best of Irish musical talent with these awards."
With 90 minutes of live music & entertainment, 10 Electric Performances, 9 Awards and 1 Incredible Night, you won't want to miss the first ever Irish Post Music Awards in Killarney on June 7
Tickets for The Irish Post Music Awards are available here.