THERE ARE few things better in life than drinking a beer in the shower and anyone who disagrees has clearly never sunk a cold one, mid-rinse.
It's relaxing, it's refreshing and it's definitely, 100%, not a sign you may have a problem with alcohol. Definitely.
In any case, Swedish ad agency Snask has already taken the concept of the shower beer to its natural conclusion with a beer designed specifically for drinking in the show - and it's already proving very popular.
It's been imaginatively titled "Shower Beer" and was brewed at the Swedish Pangpang Brewery. It's a sweet but strong pale ale that comes in an 18 cl bottle (around six ounces) and is designed to be drunk in three gulps while enjoying a shower ahead of a busy night ahead.
Presented on a screen printed pink and brown glass bottle, Shower Beer is a sophisticated tipple and has already gone down a storm in Sweden, where the first batch of Shower Beer sold out instantly.
Advertisement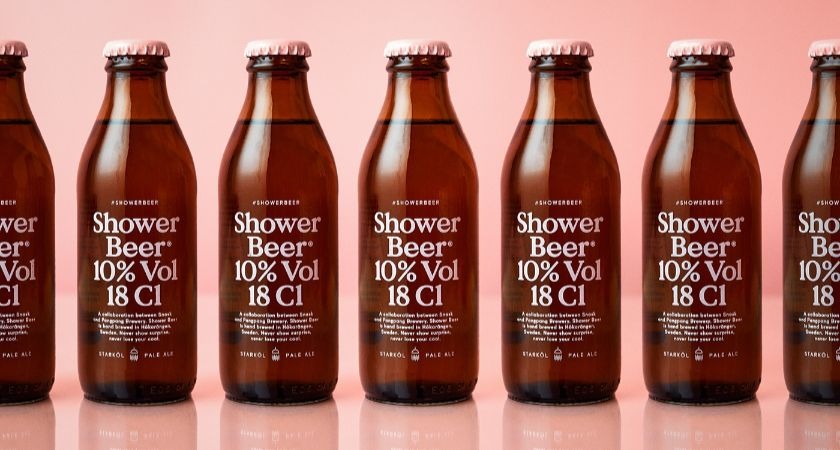 Speaking to Adweek about the brew Fredrik Öst, founder and creative director at Snask, explained its origins:
"We do a lot of sauna bathing in Sweden, and most of the time we drink beer while doing it. It happens every time that someone walks out to have a shower with a beer in their hand. That's really how it happened for us the first time.
"We then found out there was a whole community dedicated to drinking beer in the shower, so we decided we wanted to give us, as well as them, something extra."
With each bottle boasting a cool tagline that reads "Never show surprise, never lose your cool" this is all about sophisticated boozing and it looks brilliant.
Should Shower Beer continue to prove popular then, who knows, this could be about to go global and you'll find no complaints about that here.
Keep your eyes peeled for a shower beer at your local off-license very soon.
Advertisement