THE Saint Patrick's Day parade and festival in London on Sunday, March 15 was a celebration of Irish music, dance, culture and the Irish sense of humour, even in the face of cold, damp weather. 
Here are ten of our favourite pictures from the parade...
Photos by Malcolm McNally
1. The Pandemonium Drummers from the London 2012 Olympic Opening Ceremony made some noise on London's streets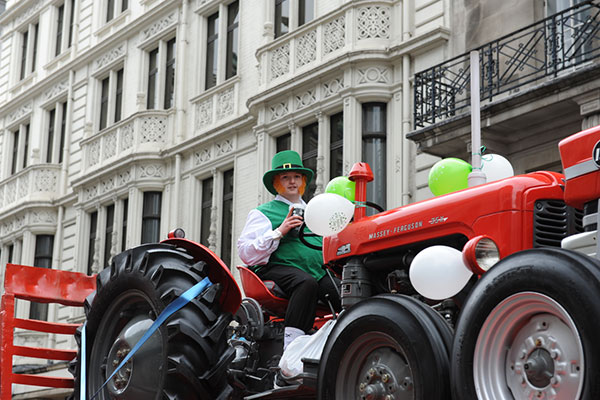 2. He might look like an underage drinker and driver but thankfully the pint in his hand isn't real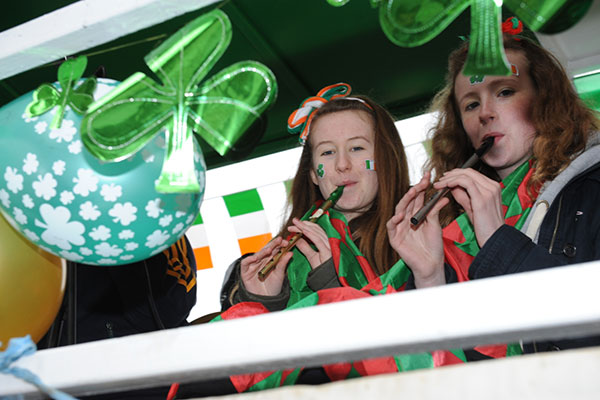 3. You can't beat a few tunes on the tin whistle
4. Is the weather any better up there? Some children walking tall on stilts during the parade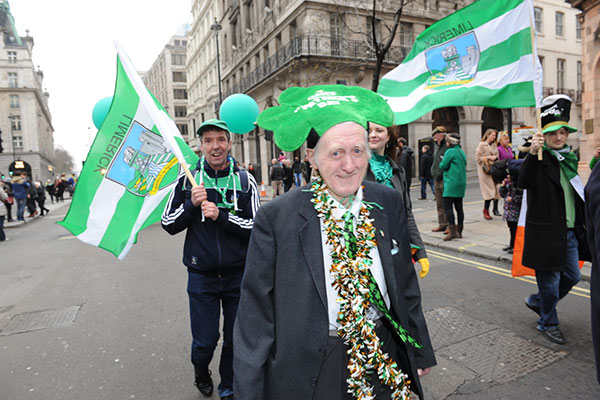 5. As this gentleman proves, no outfit cannot be greatly improved by the addition of a giant green hat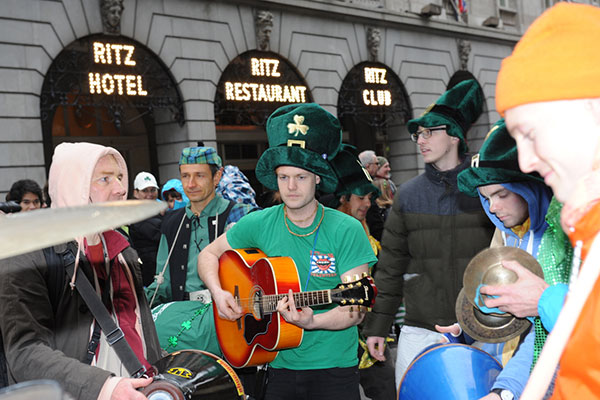 6. Who needs The Ritz when the real craic is out on the streets outside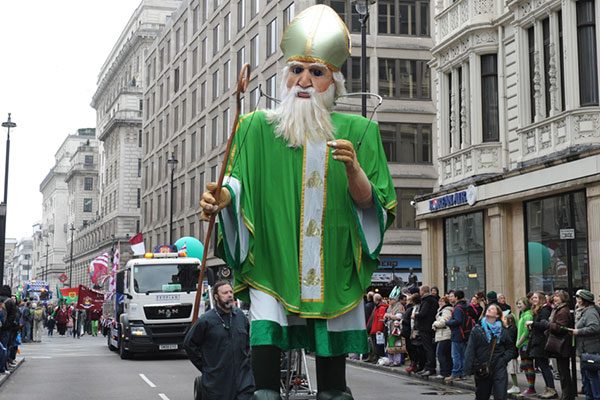 7. Mayor of London Boris Johnson couldn't make the celebrations but it was good of Saint Patrick to show up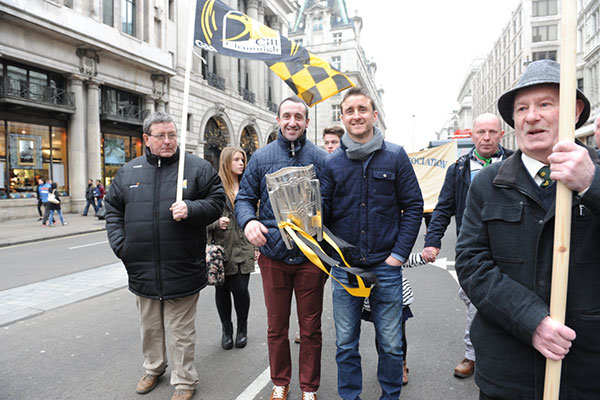 8. The Liam McCarthy Cup made an appearance, a familiar sight to anyone from Kilkenny, but less so for any hurling fans from Kerry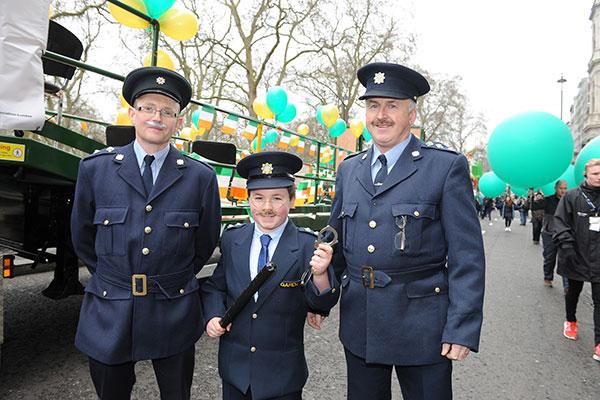 9. Good to see An Garda Siochana have gotten rid of the height requirement to join the guards

10. Talk about a fashion statement - floral apron worn with shamrock earrings. Anna Wintour has nothing on this one.