FACEBOOK group Irish Simpsons Fans have decided to put their influence to good use.
The Facebook group currently has over 30,000 members is a place for memes, phrases and slogans to be shared among megafans of the classic cartoon.
The admins of the page have decided to use the group as a foundation from which to do activism, namely in the cause of repealing the 8th amendment.
The referendum on the amendment is set to go ahead in 2018, with many predicting May as the month the citizens of Ireland will vote on removing the amendment from the constitution.
The t-shirts and jumpers are being sold on TeeRepublic, with proceeds of the T-shirts going towards the Coalition on Repeal the 8th.
Advertisement
The designs include characters from the well-known series, prints of which can be bought on T-shirts or jumpers.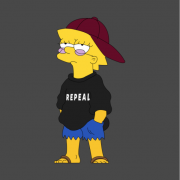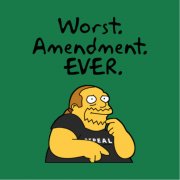 The merchandise can be accessed here.