'I'M a savage for bacon and cabbage'.
You'll probably have heard the song before, so why not try the real deal at home.
Here's a traditional Irish recipe for bacon and cabbage with a twist.
Enjoy!
Serves 8 with leftovers
Cooking time: 1½ hours
Ingredients
1 x 1½ kg loin of bacon
1 bay leaf
1 tsp peppercorns
A dash of vinegar
1 tsp mustard
1 onion, peeled and chopped
2 tbsp butter
1 savoy or sweetheart cabbage, thinly sliced
1 dessert apple, peeled, cored and diced
100ml cream
Salt and freshly ground black pepper
Balsamic Glaze
2 tbsp balsamic vinegar
2 tbsp honey
2 tbsp wholegrain mustard
2 tbsp fresh rosemary or sage leaves, chopped
Champ
4 scallions, finely chopped
8 tbsp milk
2 tbsp butter
10-12 freshly cooked floury potatoes, cut into even-sized chunks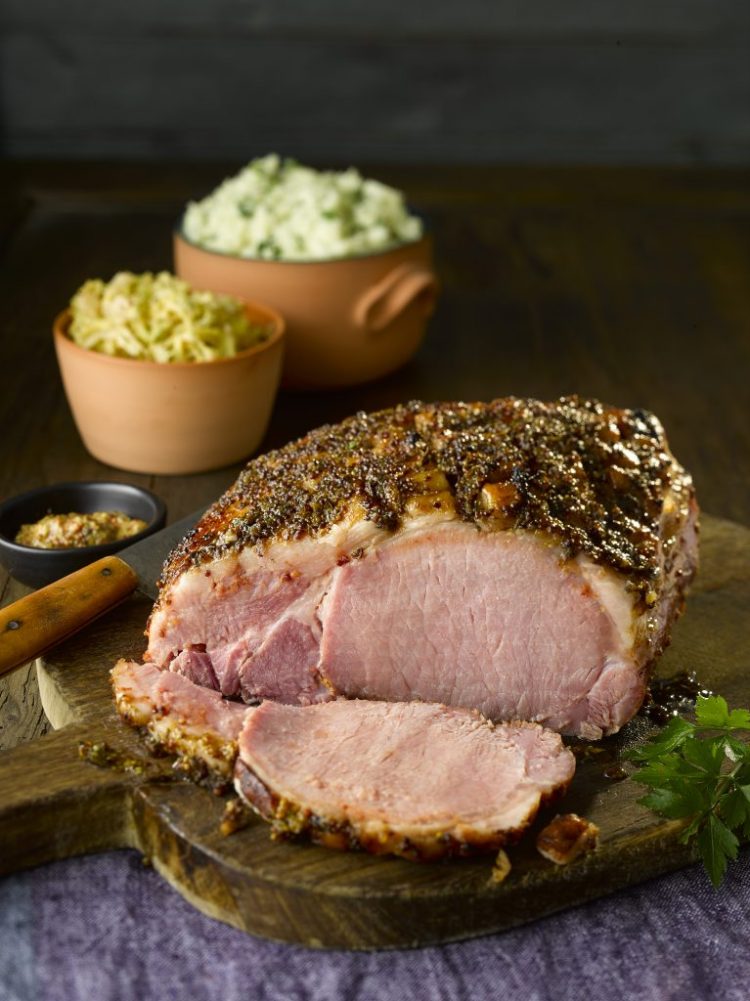 To Cook
Place the bacon in a large saucepan along with the bay leaf, peppercorns, vinegar, mustard and onion and cover with cold water. Put a lid on the saucepan and bring to the boil. Then reduce the heat and gently simmer for about an hour. Allow 20 minutes per ½ kg.
While the bacon is cooking make the glaze. In a small bowl mix together the balsamic vinegar, honey, wholegrain mustard and rosemary or sage.
When the bacon is cooked preheat the oven to Gas Mark 4, 180°C (350°F). Remove the bacon from the water and place in a baking dish lined with foil. Allow to cool a little.
Then remove the rind and discard. Brush the bacon liberally with the glaze. Keep aside a tablespoon of the glaze to flavour the cabbage. Place in the oven and bake for 20 minutes.
To cook the cabbage, melt the butter in a large saucepan. Add the cabbage and apple and cook for about ten minutes stirring occasionally. Then stir the cream and reserved glaze through the cabbage.
Simmer uncovered until the cream has thickened. This will take 5-6 minutes. Taste and season.
To make champ, melt the butter in a small saucepan and gently sauté the scallions until softened. Pour in the milk and butter and bring to a simmer. Mash the potatoes and then using a wooden spoon, beat in the milk mixture until you have achieved smooth, creamy mash. Taste and season.
Serving Suggestion
Slice the bacon and serve with the creamy cabbage and champ.
Recipe by Bord Bia