LOUISE Keegan is one of the original founding members of Young, Gifted & Green, an award-winning troupe of Irish musicians, singers and dancers, based at St Bede's College in South Manchester that started in 1995.
With Louise working as choreographer, YGG have raised thousands for charity, played sell out concerts and made numerous TV appearances.
Today, Louise works as a primary school teacher at All Saints in Trafford as well as running The Keegan Academy of Irish Dancing with her brother James – a three time world champion and principal dancer with Lord of the Dance.
They set up the academy over two years ago and Louise says her ambition is to get the younger generation dancing and keep the tradition alive.
"My mum from is from Co. Roscommon and my dad is from Co. Leitrim. They moved over when they were 16 and met here," says Louise, who started dancing at the age of three years old.
Advertisement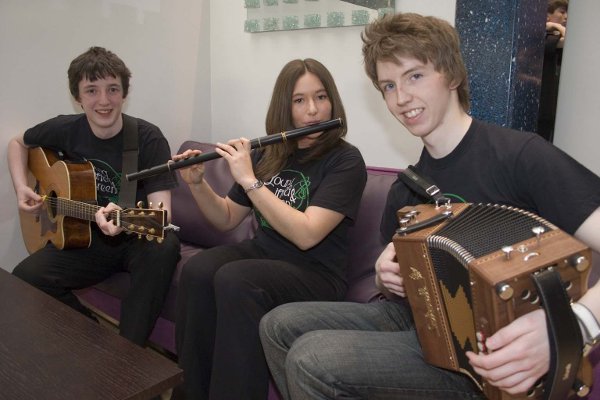 Neither of her parents were dancers but Louise says they were always ferrying their son and daughter to classes and competitions. "I look back and all my memories of dancing and having a great time, making so many friends outside of school and travelling to American and all over Europe and I just think we were so lucky!"
As for the St Patrick's Day celebrations in Manchester, Louise says you can expect to see a mix of all ages. "Parents bring babies and push them in prams, the youngest dancers are three and a half, and they oldest class older member is about 65."
For Louise, seeing the Academy thrive makes the hard work worthwhile. "Now we've got children working their way up the grades and starting to compete so that's lovely to see it being passed on. We are very proud!"