AER LINGUS will permanently close its base at Shannon Airport, the company have confirmed.
The announcement was made om Tuesday evening, with the company citing an effort to reduce costs as the reason for the closure.
Aer Lingus has not been operating flights from Shannon since April 2020, when Ireland was first gripped by the Covid-19 pandemic, and employees have been on the Pandemic Unemployment Payment since that time.
According to RTÉ News, 81 staff working as cabin crew for Aer Lingus in Shannon have been offered enhanced severance or a transfer to Dublin, while a further 45 ground staff will be laid off.
A statement from Aer Lingus, seen by Clare FM, confirmed the closure would be taking place and redundancies would start on 1 July, as the airline had lost €103 million in the first three months of 2021, on top of losing €361 million in 2020.
"Immediate actions announced today by the airline include the permanent closure of the Aer Lingus cabin crew base at Shannon airport; the temporary closure of the Aer Lingus base at Cork airport from September until late November 2021; commencement of a review of our ground handling requirements in both Shannon and Cork airports; and the continuation of reduced working hours and associated pay reductions and lay-offs and the potential for more lay-offs.
"Structural change will also be required across the business. The required structural changes will be specific to each business area but will focus primarily on the areas where there is off-market pay, terms, conditions, and work practices.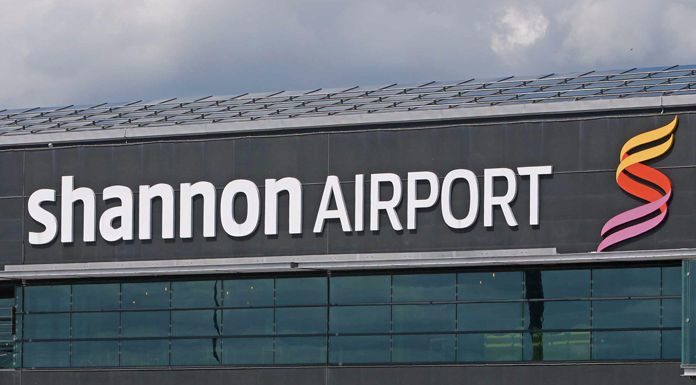 "Aer Lingus confirmed to staff that the airline will emerge smaller from the pandemic and there will be a requirement for redundancies.
"Aer Lingus has commenced discussions with Unions representing employees in Aer Lingus regarding both the immediate and structural changes that need to be implemented."
Commenting following the devastating announcement, Mary Considine, CEO of Shannon Group said: "Our thoughts are with the Shannon based Aer Lingus employees impacted by this decision. It is extremely disappointing news for them.
"This announcement highlights once again the devastating impact of the Covid-19 pandemic across the aviation sector here. Restoring regional connectivity and international travel will be pivotal to economic recovery as we emerge from the effects of the pandemic. Critical to this will be the urgent implementation of a clear road map and timelines for the restart of aviation.
"Aer Lingus remains a valued partner for Shannon Group, and we value our long-established and continuing relationship with the airline. We are committed to working with them and all our aviation partners on the restoration of vital services to and from Shannon Airport which are critical for business and tourism sectors."
Aer Lingus staff will be impacted further as its Cork airport base will close from September to late November this year to facilitate new works; almost 200 employees will be laid off for several weeks during that time.