AIB is to shut down 15 branches following a review of its community strategy.
The bank stated earlier in the year that it was "committed to maintaining a strong branch presence in the communities we serve".
AIB now plans to close the branches by the end of 2021, most of the 15 branches are in town and suburban locations. Cork and Dublin are mainly targeted, with one in each of Athlone, Galway and Limerick. Phased closures will begin in September through to December.
The branches are to be amalgamated with other ones, and Allied Irish Bank will retain 170 branches nationwide.
The branches that will close in Dublin include
Donnybrook
Blackrock Road
Sutton
Sandyford
Skerries
Dalkey
and 37/38 O'Connell Street
In Cork
The AIB branch in Little Island Cork is amalgamating to Midleton,
while AIB at Douglas Court will amalgamate with Douglas Road.
Ballyphehane branch merges to 66 South Mall
College Road branch closes moving business to Western Road
North Main Street in the city moves its business to 66 South Mall
Athlone
The AIB in Golden Island Shopping Centre in Athlone will amalgamate with Athlone town AIB.
Limerick
Ennis Road branch to 106 O'Connell Street
Galway
Newcastle Road branch amalgamates with Lynch's Castle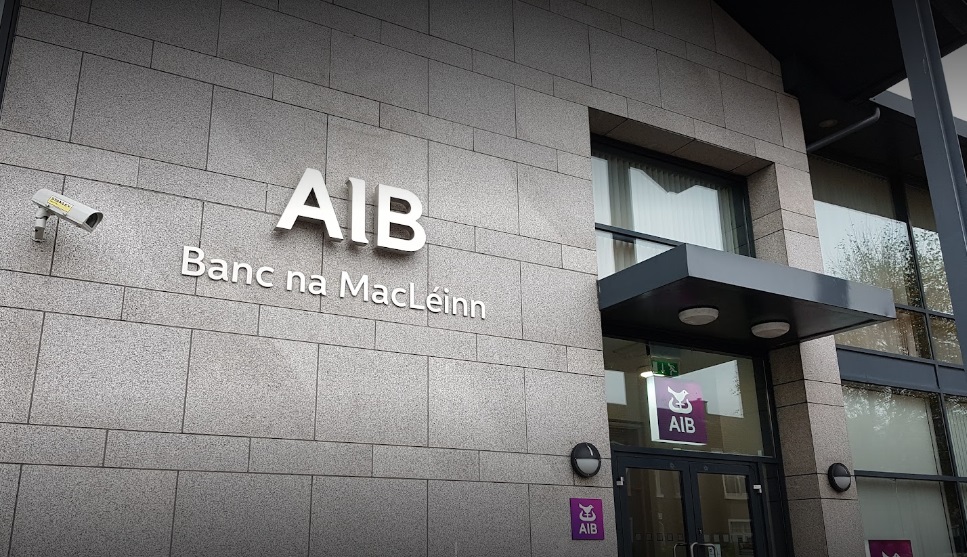 Around 100 staff work in the 15 branches, and the bank confirmed that there would be no compulsory redundancies.
AIB, which recently confirmed acquisition of €4.2 billion Ulster Bank corporate and commercial loans, attributes the closures to increased customer digital usage and declining branch visits.
The announcement comes a week after its decision to shut half of its Northern Ireland branches, for similar reasons. It is also removing their ATMs from the North.
In  December 2020, AIB  revealed to the Press that it was cutting 1,500 jobs and leaving three of its six Dublin head offices.
Jim O'Keeffe, AIB Managing Director of Retail Banking  said yesterday "We remain committed to maintaining a strong presence in the communities we serve throughout Ireland, and we will continue to do so with over 170 branches,
However, inevitably and in line with the evolution of banking and customer needs, we are seeing a requirement to evolve our services to customers."
In a statement on Tuesday AIB said that in a time of negative interest rates, this branch amalgamation strategy is another step towards ensuring a future for its branch network.
| | | |
| --- | --- | --- |
| Date | Amalgamating Branch | Accounts Moving to |
| | DUBLIN | |
| 24/09/2021 | Donnybrook | Ranelagh |
| 24/09/2021 | Blackrock Road | 66 South Mall |
| 01/10/2021 | Sutton | Raheny |
| 15/10/2021 | Sandyford | Stillorgan |
| 22/10/2021 | North Main Street | 66 South Mall |
| 29/10/2021 | Skerries | Balbriggan |
| 03/12/2021 | Dalkey | Dun Laoghaire |
| 03/12/2021 | 37/38 O'Connell Street | Capel Street |
| | CORK | |
| 12/11/2021 | Douglas Court | Douglas Road |
| 08/10/2021 | Little Island | Midleton |
| 26/11/2021 | Ballyphehane | 66 South Mall |
| 24/09/2021 | College Road | Western Road |
| | ATHLONE | |
| 19/11/2021 | Golden Island | Athlone |
| | GALWAY | |
| 10/12/2021 | Newcastle Road | Lynch's Castle |
| | LIMERICK | |
| 05/11/2021 | Ennis Road | 106 O'Connell Street |