A HORSE was found dead in a field just outside Dublin after members of the public alerted an animal rescue charity to the situation.
My Lovely Horse Rescue were reportedly contacted by five separate members of the public, letting them know that a horse had been abandoned in a field and was on the verge of death.
Sadly, before the charity could reach the horse, it passed away.
The animal wasn't chipped, and because it was on public land, it's unlikely anyone will ever be able to determine who owns the horse or who allowed it to die to horrendously.
My Lovely Horse Rescue posted a video of the horse, found in Dublin's Coolock, to their Facebook page.
"When our volunteers arrived sadly it was too late for this poor baby," they wrote.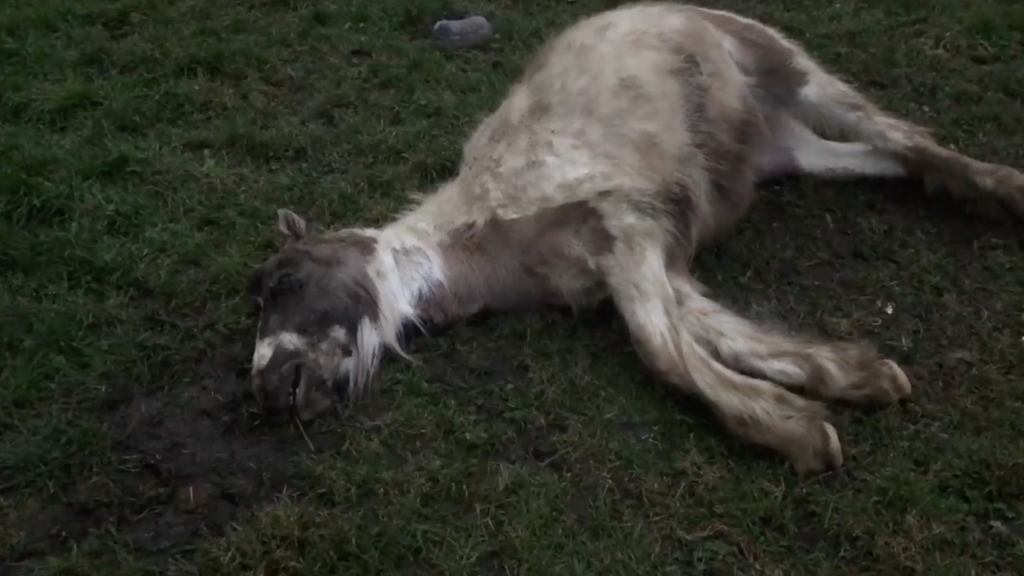 "Two other young horses looked on at their friend in the field filled with rubbish - dead!!!! Of course this horse wasn't chipped.
"Once again we ask why is this allowed to continue, where are the authorised officers, this is public land these horses have no place being there. Their basic needs not being met.
"This is the fifth report today alone from members of the public concerned about the welfare of horses in the Dublin area. Our volunteers attended each incident to assess the situation. Why is this allowed to continue?"
The animal charity are known for their tireless efforts to save the lives of not just horses, but a whole manner of different animals across the country.
They've been known in the past to post videos of the animals they find and try to save in order to spread awareness for the mistreatment of animals that goes on around Ireland, even footage of those who sadly don't make it, like the one above.
They recently attended the scene of where a horse, who had illegal been left on public land, was hit by a train after it wandered onto the tracks, and later died.