IRISH-AMERICAN teen sensation Billie Eilish is the most Google-searched musician in Ireland in the past year.
As the curtain begins to drop on 2019, glancing at the annual Google Year in Search Results provides us with a telling snapshot of what piqued the interest of the nation.
17-year-old Eilish shot to stardom following the release of her debut studio album, When We All Fall Asleep, Where Do We Go?
She ended the year as the second-most streamed artist in the world on Spotify behind Post Malone, and her global hit Bad Guy followed suit as the second-most streamed song in the world in 2019.
Eilish topped the Irish charts ahead of the likes of Azealia Banks and Lewis Capaldi, who finished second and third respectively.
Banks' inclusion at the top of the charts may well be thanks in part to her infamous tirade against Aer Lingus staff members and Irish women in general on Instagram in January.
After allegedly getting into an altercation with flight attendants, Banks wrote: "I've worked too hard in my life to be cornered by some ugly Irish bitch."
She caused further outrage when she made light of the Irish potato famine and branded Irish people "inbred leprechauns" when responding to criticism of her behaviour on the flight.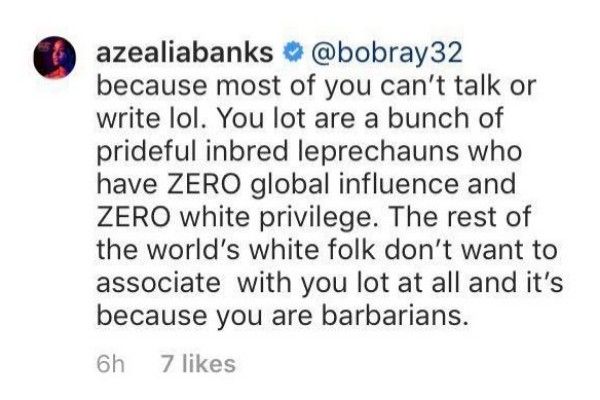 The only Irish singer to appear in the top 10 in fact was Dermot Kennedy who, like Eilish, experienced something of a fame explosion in 2019.
See the full list of Ireland's Top.10 music-related Google searches in 2019 below:
Billie Eilish
Azealia Banks
Lewis Capaldi
Baby Shark
Spice Girls
Lady Gaga
Dermot Kennedy
Rod Stewart
Dance Monkey
Miley Cyrus