A BRIDE was left seething after a a guest at her wedding tried to propose to his girlfriend during the reception.
The disgruntled woman took to Reddit to air her grievances, wondering whether or not she was right to be miffed at what happened.
She wrote that her cousin and her boyfriend had been dating for around six months, and that during her reception, as everyone was enjoying themselves on the dance floor, the boyfriend asked the DJ for the microphone before calling his girlfriend over to make 'an announcement'.
Sensing what was coming, the bride quickly stepped in and snatched the microphone.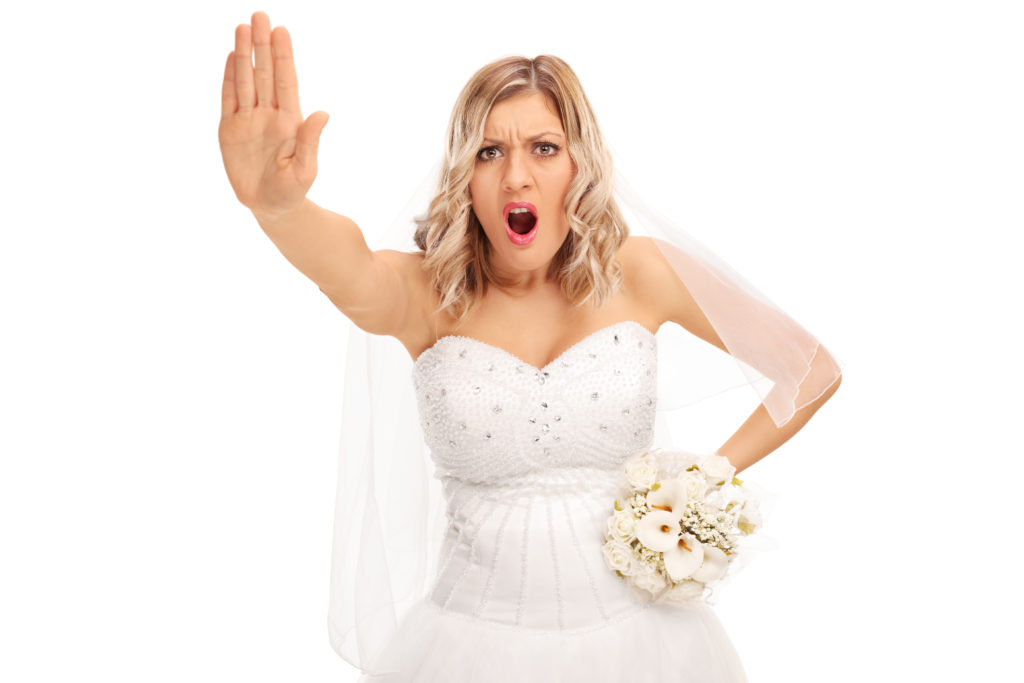 "I rush over and say, 'Nope, no one is getting engaged during my special day especially during my reception. You can get engaged later tonight but not right now. It's my day. Thank you for understanding.' and I go to walk away," she wrote.
"My cousin starts puffing and my aunt (her mom) starts yelling at me and calling me an entitled brat. It causes a huge fight and they all end up leaving.
"My mom, stepdad, dad, and stepmom all are on my side and were even pissed that they think its okay to do that during a wedding they all paid for. My nana (step dads mom) says I was wrong and told me to apologize and call them over and allow him to propose. Needless to say, it didn't happen."
She goes on to say that ever since, her cousin and the rest of that side of the family have been rude to her and her husband.
And as if that wasn't enough, her cousin's boyfriend - eventually - proposed, and the two announced that they're to get married on the same day as the bride's one year anniversary.
"I'm beyond pissed and so not planning to go. It's my damn one year wedding anniversary! My family is upset that they would do that to piss me off for not allowing them to get engaged during my reception. My cousin says they chose to get married on their one year engagement anniversary. Either way, regardless of the real reason, I'm still upset. Of course, my nana is super excited," she added.
Over 3,000 people commented on the post, and while a number of Reddit users criticised her supposed desperation for the spotlight, the majority supported her reasoning, saying it was disrespectful for someone to try and "hijack" what should be the happiest day of a bride's life.