COLIN FARRELL is set to star in a new Hollywood film chronicling the miraculous rescue of a boys' soccer team and their coach from a cave in Thailand - but there's a twist.
The plight of 25-year-old coach Ekkapol Chantawong and the 12 young boys under his charge, as part of local soccer team the Wild Boars, gripped the world back in June 2018. 
Trapped in a flooded cave in Tham Luang in Thailand, it took over two weeks before all 13 were miraculously rescued following a complex operation involving specialist cave divers, Thai Navy seals and local farmers. 
An Irishman, Jim Warny, was among those to lend their services to the mission with the County Clare cave diver travelling halfway around the world to help. 
Trapped in pitch black conditions with oxygen supplies dwindling and no sources of food, the team stayed alive by drinking fresh water from a stalactite and repeating the mantra "su su", meaning "keep fighting" in Thai.  
They were eventually rescued following an 18-day mission during which time one of the rescuers, Saman Kunan, sadly lost his life.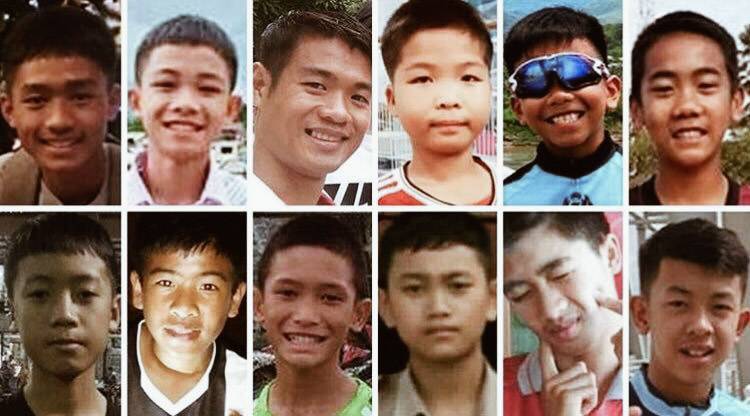 While a Netflix mini-series chronicling the ordeal is on the way, famed Hollywood director Ron Howard is working on the new film, titled Thirteen Lives. 
Farrell won't be playing Warny though, with the Dublin-born actor instead cast in the key role of John Volanthen, a veteran English cave diver with underwater rescue experience who travelled from Wales to help. 
He went on to receive the George Medal from the Queen for his heroic efforts. 
Quite why Farrell, a world-famous Irishman, has been cast in the role of an Englishman is unclear.
Viggo Mortensen and Joel Edgerton are also set to star in Thirteen Lives with filming due to take place on location in Australia and Thailand.  
No release date has yet been set for the new film.