IT'S PROMISING to be a Valentine's Day to remember in 2019 thanks to Aldi's latest booze-inspiring creation: gin that changes colour.
The perfect gift for that special someone in your life Boyle's Alchemy Colour Changing Gin is capable of turning from a cool shade of blue to a rather romantic looking pale pink.
It's all thanks to the gin's not-so-secret ingredient which is sourced from the petals of an Asian butterfly flower.
Movements in pH levels within the gin, prompted by the presence of these petals, allows the spirit to change colour in spectacular fashion.
Arriving just in time for the big day on Thursday, February 14th, Boyle's Alchemy Colour Changing Gin is due to hit shelves next week and is likely to be in serious demand.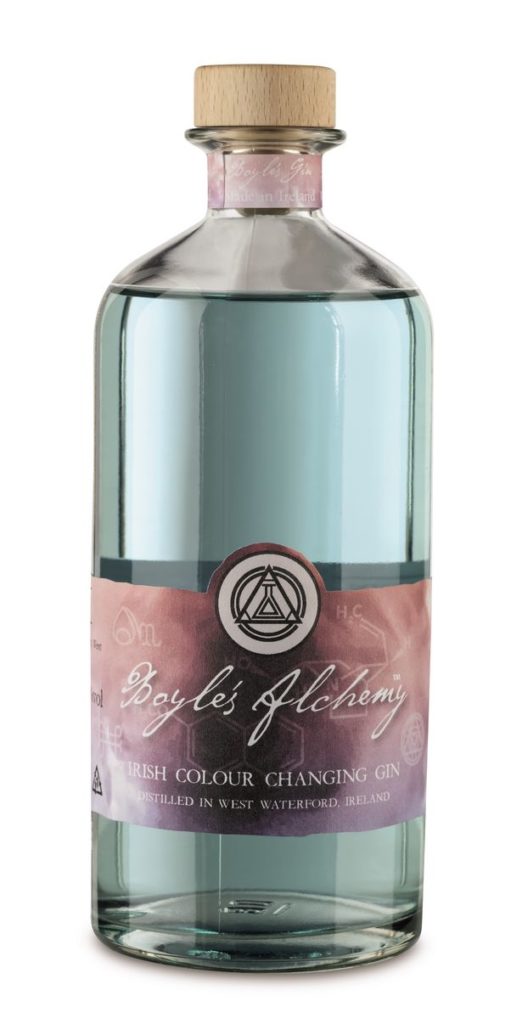 Such alcohol-led spectacles come at a cost though with a standard one litre bottle of the blue and pink stuff priced at €24.99 with the discount supermarket chain.
Gin is big business in Ireland right now though.
With many whiskey distilleries waiting on their latest batch to mature, many are turning to gin making as a means of keeping the wolves from the door.
It's proven to be popular too with gin emerging as an increasingly popular tipple-of-choice among Irish drinkers.
There's no end to the variety on offer either – there's even a Blackwater Barry's Tea Irish Gin for anyone looking for a few home comforts.