CONOR MCGREGOR'S whiskey is proving to be such a huge hit Tesco Ireland has been forced to restrict customers to two bottles per visit.
The UFC favourite unveiled his new Proper No. Twelve whiskey earlier this month as part of a new collaboration with master distiller David Elder.
Named after McGregor's hometown of Crumlin in Dublin, the 80-proof spirit is already flying off the shelves in Ireland.
So much so, in fact, that Tesco has been forced to put signs up in their beer, wine and spirits aisles informing punters that a limit has been placed on the number of bottles they can purchase at any one time.
"Due to popular demand unfortunately Proper 12 whiskey is limited to two bottles per customer per day," a sign in one of their stores warned.
Advertisement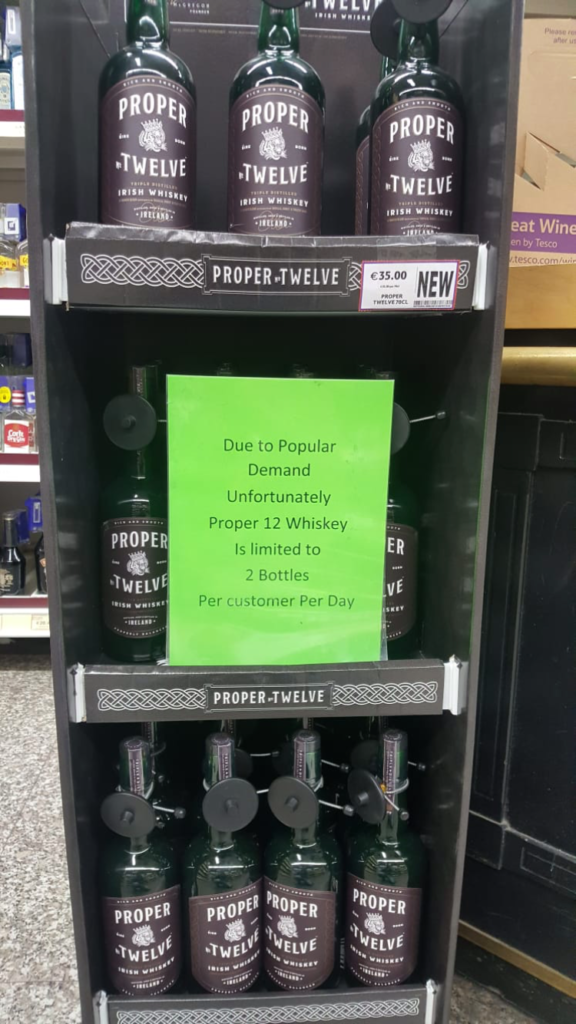 A Tesco spokesperson has since confirmed the restriction in a statement issued to the Irish Sun.
"To ensure availability for all customers we've introduced a limit on the number of bottles that can be sold in a single sale," they said.
The spirit is being sold exclusively through the supermarket giant.
Tesco has also taken to Facebook to warn anyone keen on getting their hands on a bottle of Proper No. Twelve that they will need to move fast.
"Proper No. Twelve Whiskey available now exclusively at a Tesco near you," they wrote.
"Get your Proper Whiskey before it's gone."
Advertisement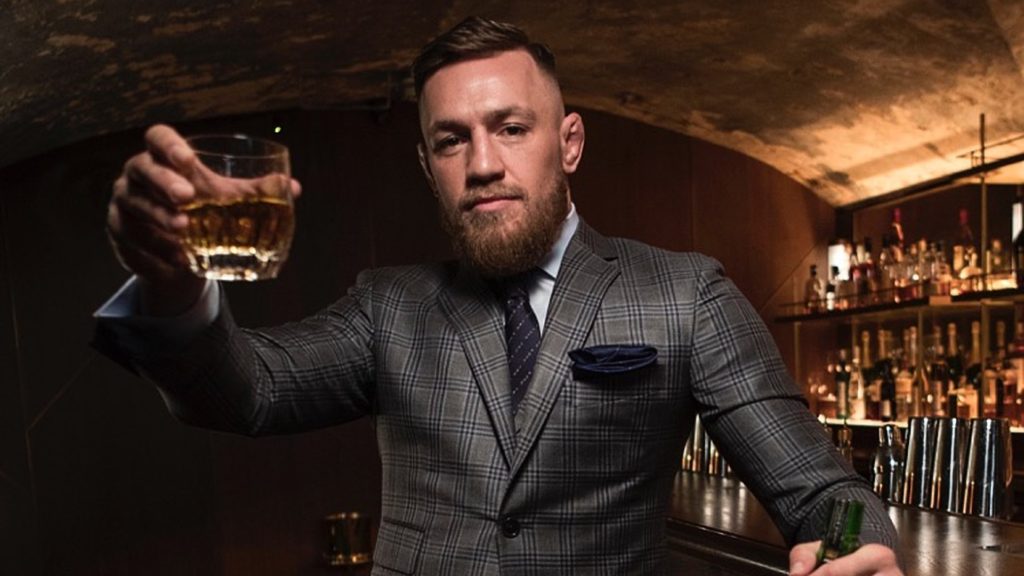 A whiskey some years in the making, McGregor has spoken at length about the reasons behind the whiskey's distinctive name and taste.
"We created close to one hundred blends and ultimately selected what we knew was the one and only proper whiskey blend," McGregor explained in a statement.
"We took the time to develop an incredible whiskey and I'm excited to share it with the world."
"I come from a place called Crumlin, in Dublin 12."
"It's a place dear to my heart. It's where I learned how to fight; it made me who I am today. It's a place I'm still very much a part of every single day of my life. So, that's where the name came from. It's proper Irish whiskey and twelve is my hometown."
Advertisement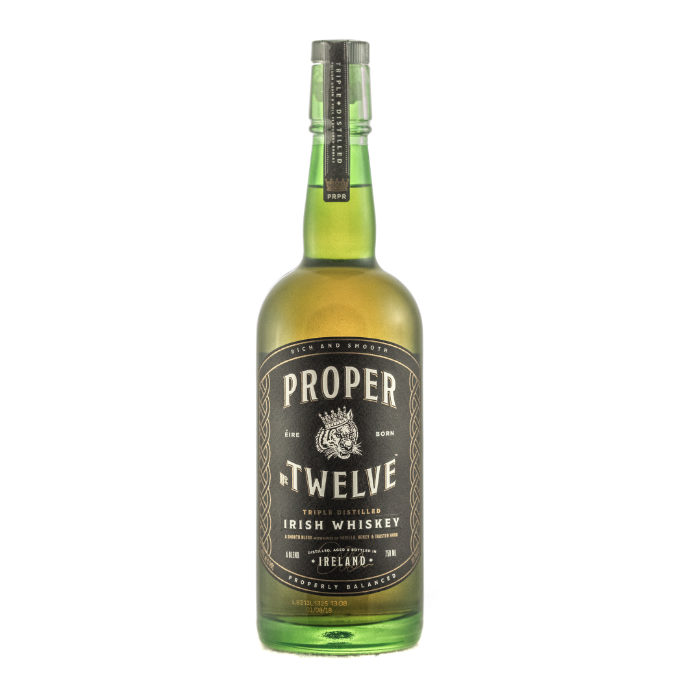 "Growing up on the streets of Dublin 12, I learned the values of loyalty and hard work."
"I respect other Irish whiskeys, but I am coming in strong, with passion and with purpose. I am the founder of this company and I am going to give it my all."
For every case of Proper No. Twelve sold $5 will be donated to local first responders and charities.