THE family of a two-year-old boy diagnosed with stage four cancer have appealed for help to send him to the US for treatment.
Caolan Melaugh from Finn Valley, Co. Donegal was diagnosed with a high-risk neuroblastoma at just 10 weeks old.
Mum Stacey (28) and dad Gerrard (33) have had to see their little son endure 15 months of exhaustive chemotherapy, surgery, stem cell transplant, radiotherapy as well as six months of immunotherapy.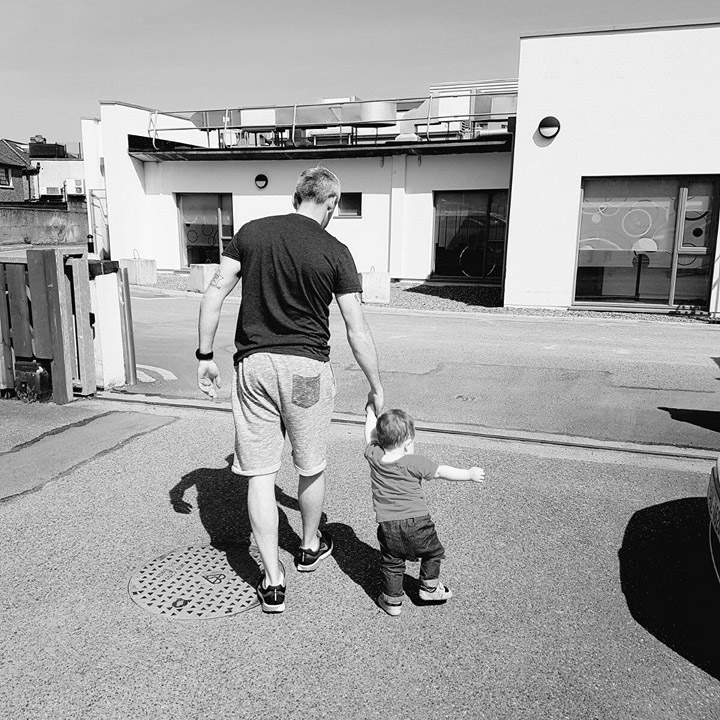 Caolan, now 2, has spent the majority of his young life in and out of Our Lady's Children Hospital in Dublin, where a great team of doctors and nurses have carried out his treatment.
But the family are being forced to seek further treatment outside of Ireland in order "to give Caolan the best chance at life that every little child deserves."
Advertisement
Caolan's mum Stacey explained: "In June last year we got the news that Caolan's scans were all clear and we were absolutely over the moon.
"But little did we know what was going to happen a few short months later.
"We had initially fundraised to get Caolan onto a preventative trial in Grand Rapids, Michigan, USA.
"He started this trial on July 1st, less than a month later.
"On a routine trip there in September 2016, Caolan took a seizure and after further tests it showed he had relapsed, the cancer was now affecting his brain.
"This led to two life-saving brain surgeries there. It broke my heart getting that news."
Stacey previously worked in retail but has not been working since the news of Caolan's diagnosis.
Advertisement
She says that knowing her little son was suffering while she was so far away was "heartbreaking", but that Caolan's courage had been nothing short of amazing.
"He has amazed everyone with how much he has clung to life and how he has battle through so much," Stacey says.
"He really does light up our lives."
Caolan spent two weeks in intensive care in the US before returning to Ireland.
The bill for that treatment exceeded €200,000, much of which the family were able to pay with the support of the local community, but with Caolan needing further treatment in the US the family have now ran out of money. They are now trying to raise a further €50,000.
Stacey added: "We actually managed to gather a large portion of the money for the bill.
"But now we are facing the uphill mountain, like so many other sick children in this country are, of having to go to the US for treatment.
Advertisement
"We actually don't have any money left and that is the truth. Money helps to buy lives and that unfortunately is the reality.
"Caolan is currently on chemotherapy in Crumlin, however this is the only treatment they have to offer here which will sadly not be enough. We don't want to lose our beautiful boy!"
Family friend Gerard McConnell, who is behind the fundraising effort to help send Caolan to the US for further treatment, said: "The type of Neuroblastoma Caolan suffers from has no known cure and just a 10 per cent survival rate.
"To give him a chance he needs the treatment over in the US. In Ireland he is only getting chemotherapy which could seriously stunt his development and leave him with the permanent mental capacity of a three-year-old."
Fundraising efforts for Caolan have taken place in Donegal, Birmingham and Edinburgh where family members of the brave toddler have fought to draw awareness to his plight.
Advertisement
But for Caolan to get the lifesaving treatment he deserves his fundraising appeal will have to attract a lot more attention from around the world.
"It's sad that little Caolan has spent most of his life to date in hospital and hasn't been allowed to do the things regular two-year-olds get to do," Gerard added.
"He's the most adorable looking child you'll ever see. I'm not just saying this but when you sit and talk to Caolan and play with him he is one of the nicest children you will ever meet in your life. He just needs a chance."