THE face of Irish Antarctic explorer Tom Crean is set to feature on the tail fins of Norwegian Air planes using transatlantic routes out of Ireland from this summer.
From July, the Scandinavian airline will begin operating low-cost routes to the US east coast from Cork, Dublin, Shannon and Belfast.
Norwegian Air and the Crean family confirmed today that the legendary Kerry man would become the airline's first irish 'tail fin hero'.
Crean's portrait will appear on the back portion of the airline's new 737MAX aircraft.
The Crean family said they were "delighted to honour our grandfather's bravery and courage by bringing his name and exploits to Norwegian's many US and European customers.
"As our family continues Tom Crean's legacy with our own Antarctic exploits, we wish Norwegian the very best in their new endeavours."
Born in Co. Kerry in 1877, Tom Crean joined the Royal Navy aged just 15, quickly becoming recognised as an accomplished sailor.
1901 saw Crean join Captain Scott's ship 'Discovery' for an exploration into the unchartered Antarctica – the first of several polar expeditions undertaken by Crean that led him to become known as one of Ireland's greatest Antarctic explorers.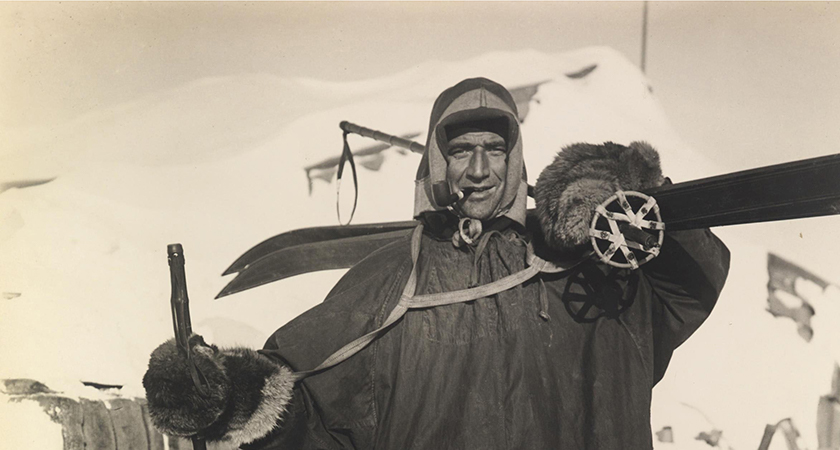 It was during one of these journeys that Crean undertook his 'Impossible march' – an epic 1,500 mile trek which became recognised as the arguably greatest act of bravery in Antarctic exploration history.
When one of Crean's companions collapsed 35 miles from safety, Crean volunteered to go for help, completing a final 18 hour leg of the journey alone through sub-zero temperatures.
Crean saved his companion's life and was duly awarded The Albert Medal for his heroism by King George. Crean would also go on to receive the Polar Medal three times.
A native of Annascaul in Kerry, Crean has been recognised in more recent times in a Guinness advert and in a bestselling book about his life.
Norwegian Air's tail fin hero series has honoured a number of iconic personalities representing innovation, pioneering achievement and inspiration to others.
Many of the airline's existing tail fin heroes feature Scandinavian figures, and Crean is among the first heroes from outside the region to receive the honour.
Norwegian CEO Bjorn Kjos said: "As Norwegian prepares for rapid expansion in Ireland this summer, our 'tail fin heroes' offer us a perfect chance to pay tribute to some of the greatest Irish men and women of all time.
"Tom Crean is an unsung hero and a truly inspirational figure so it is a great honour to have him adorn our aircraft."