FATHER TED co-creator Graham Linehan has quit Twitter.
In a fierce post on Medium entitled Goodbye, Toilet Town the London-based Irishman took aim at how the social media company wasn't abiding by its own rules.
"Right! Have been thinking about it for a while, but I'm going to deactivate my Twitter account," he wrote.
Describing Twitter as a 'cesspool' he added: "I can't be complicit anymore."
He blamed Twitter's refusal to suspend US President Donald Trump over tweets relating to North Korea as one of the reasons he was ditching the social media platform.
"This was so obviously a violation of their own ToS and they didn't suspend his account or even try to delete it," Linehan said.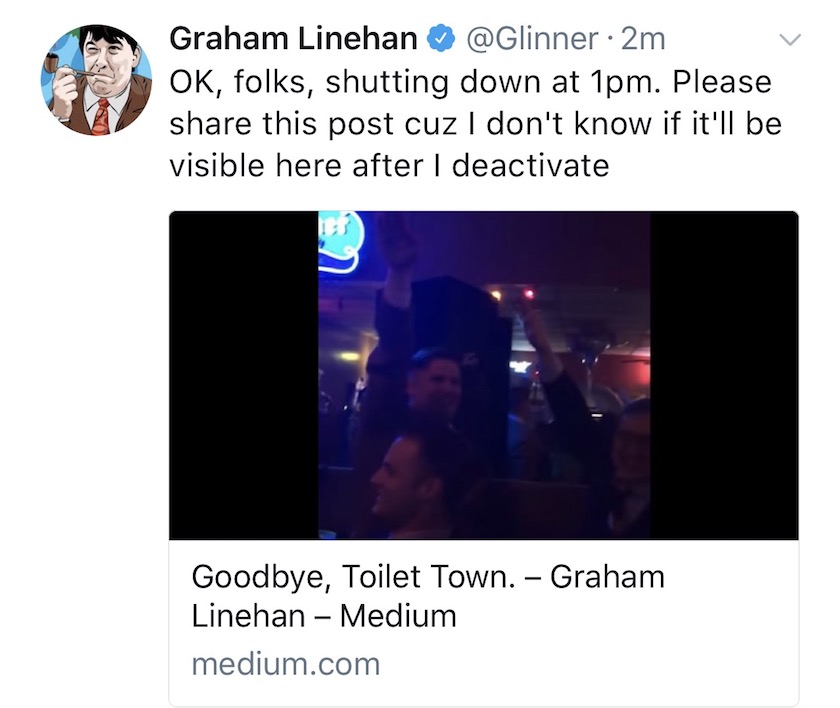 The Irishman, who had around 700,000 followers of his @Glinner account, had used Twitter to vocalise his thoughts on current affairs and various social issues, including Ireland's Repeal the Eight campaign.
He also hit out at the company claiming it was giving a voice to the far right.
"Apparently, we verified accounts get a 12 month period to change our minds after we deactivate," he wrote.
"This is Twitter's very sneaky way of dealing with celebrity flounces. They should ask themselves why people want to leave in the first place.
"Thanks to all the kind words from people over the last few days! Don't worry, I'll see you all around somewhere."
You can read the full post here.