JACK CHARLTON left an indelible mark on Irish football  
'Big Jack' was the manager who made Ireland fans believe anything was possible. A first appearance at a European Championship, a famous win over England and a place in a World Cup quarter-final all came under Charlton's stewardship.  
His legacy in the Irish game is unrivalled and the subject of new documentary Finding Jack Charlton, which comes out this month. When filmmakers Gabriel Clarke and Pete Thomas first hit upon the idea of a film about Charlton, it was conceived as a chronicle of Charlton's journey from England World Cup winner and Leeds United legend to honorary Irishman.  
"I was thinking of Jack in the broader sense of what he achieved with Ireland and how it was transformational for the country," Clarke explains to The Irish Post.  "That was the original premise for the film." 
A roving reporter at ITV Sport, Clarke got in touch with friend and former colleague Andy Townsend to discuss the idea.  A Republic of Ireland international who played under Charlton at Italia '90 and USA '94 and went on to serve as executive producer on the film, Townsend was the one who introduced Clarke and Thomas to Jack's son, John Charlton. 
Together the filmmakers travelled up to Charlton's home in Northumberland to meet Jack and his family. It was only then that they saw the extent to which Charlton's dementia had progressed. 
"We met John and Jack in a pub and quickly realised Jack would not be able to do interviews," he said. Instead, Clarke decided to refocus the film as one that explored Charlton's impact on Irish football and the impact of dementia on his life. "With the help of his family, we were able to put together a film that not only had this strong historical narrative but also had a strong personal narrative to go with it. I think as documentary filmmakers when something like that happens, it's a challenge but it's one of those sorts of challenges you look forward to take on."
The Not-so-typical Englishman
Through interviews with ex-players like Paul McGrath and Niall Quinn, Charlton's wife Pat and everyone from legendary Ireland kit man Charlie O'Leary to U2's Larry Mullen, Clarke gained an insight into what made Big Jack such a popular figure in Ireland. 
"I think it was because he wasn't the Englishmen that they had in their minds as a typical Englishman. Jack was down to earth, natural, said it like it is and liked a laugh. Those basic elements of his character matched with much of the Irish character without reverting too much to stereotypes.  Jack would say it himself. There were no airs and graces." 
Conversely, Clarke believes it was Charlton's same no-nonsense approach that prevented him from ever being considered for the job of England manager despite him applying for the role. 
"He wanted the England job but was never going to wear the blazer in the right way. But that very same approach was ideal for Ireland." 
No Inferiority Complex
Finding Jack Charlton explores his strained relationship with his brother, Bobby, who maintained a mutual respect but often went years without speaking. 
While Jack enjoyed a brilliant playing career that included a club record 773 appearances for Leeds and a World Cup winner's medal, Bobby Charlton was a standout star for England and Manchester United. 
Some siblings might have struggled in such circumstances but Clarke believes Big Jack's strength of character and innate ability to maximise his own talents as a footballer not only paved the way for his own career but made him perfectly suited to Ireland where he thrived in the role of underdog. 
"Jack would probably never admit to having any sort of inferiority complex when it came to his brother but certainly, as we discuss in the film, Ireland had an inferiority complex when it came to their relationship with England. He gave Ireland a self-confidence they never had before. After Italia '90 there was a sense of 'If we can reach the quarter finals of the World Cup, we can do anything'". 
Charlton's meteoric rise, which began with victory over England Euro '88 and continued on at the 1990 World Cup with triumph over a talented Romania team in the Second Round is chronicled throughout the film alongside the organisation, spirit and fearless sense of adventure he instilled not only in his team but in fans watching on.
"For Jack, it was always 'why have an inferiority complex?' It was about getting the team to believe in their own identity because there was a great strength to that. He played into that and played into elements of Irish sporting culture in terms of Gaelic football and hurling and this idea of 'up and at them' which is part of the way in which Irish sport is played, which was incorporated along with a lot of thought into how the team could be tactically set up."
Alongside the sense of togetherness he instilled in the team, the documentary also details Charlton's unique man-management skills when it came players like McGrath, who speaks with respect and admiration for their former boss. Charlton's talent as a manager went beyond his people skills though.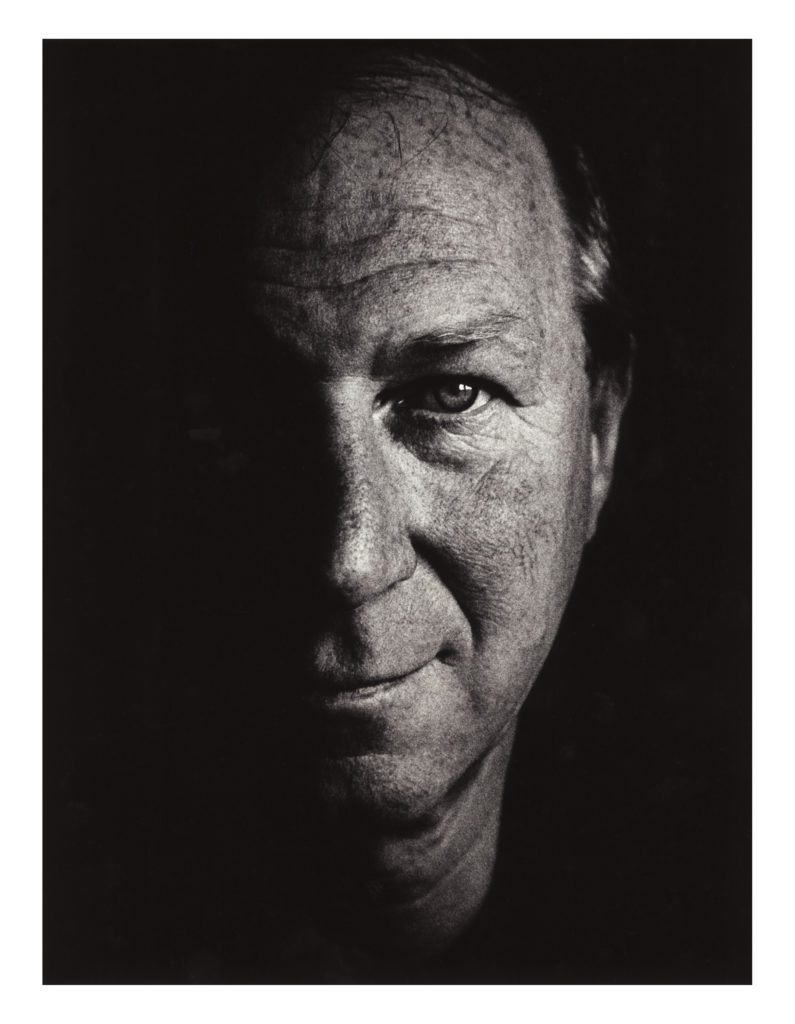 Tactical Innovations
The documentary also attempts to dispel some of the myths surrounding Charlton's time in charge of Ireland, particularly his tactical approach which famously drew strong criticism from critics like Eamon Dunphy at the time - much to the chagrin of Charlton.
"I think I might have agreed before making the documentary that Ireland's tactics were a bit simplistic," Clarke admits. "In terms of his long ball approach. But doing the interviews with the likes of Niall Quinn and then seeing Jack's notes which detail his managerial philosophies and tactical approach gave a sense of how innovative he was."
In particular, he was astounded at how forward-thinking Charlton was, in a tactical sense, when it came to pressing. 
"Jack's tactics were ahead of their time in 1988 onwards. Ireland's pressing game was Gegenpressing [a counter-pressing approach popularised by Jurgen Klopp] and Jack was doing it first and he was doing it in a way which also benefitted the Irish sporting character." 
"In the best of those days, including up to 1990, there was an innovation and tactical approach that some of the great managers couldn't get their head around – including England, who never beat Jack's Ireland – so I think he deserves more credit. I hope the notes in particular get across the real sense of a thinking manager and not this guy that should be brushed off with a cursory 'oh it's long ball game'."
A Representation of the Mind
One of the most striking aspects of the film comes in the way Clarke and Thomas present the myriad number of notes penned by Jack throughout his time as Ireland manager covering everything from the fact he was "not imprest [sic]" by David O'Leary to his belief that he had to "be a dictator, but be a nice one."
Offering unique insight into his game plans, opinions on players and footballing philosophies, the filmmakers spent what Clarke estimates was "probably a good 48 hours" sifting through the handwritten pieces of paper to produce a striking monument to his life's work.  Presented on a single pillar  adorned in notes of every shape and size this unique piece of installation art helped give Clarke "a sense of Jack's thought process". 
"It's always nice to have a visual base that gives you a sense of an inner world. Obviously in relation to Jack's dementia, we had some wonderful interviews from Jack in the archive that allowed him to narrate most of the story we also used these notes. Putting them on single slides didn't do justice. People needed to see them in a way that demonstrated the scale. A way that almost represents his mind. Also just seeing the sheer wonder of what a manager can put together in his career, the notes he leaves behind, I really liked this physical aspect." 
"Football gave Jack everything"
Finding Jack Charlton was filmed over the final 18 months of Big Jack's life and while it makes no mention of the lymphoma he ultimately succumbed to, it does address the devastating impact dementia had on his sensibilities.  Footage of Jack at his charismatic best, dropping dry quips during interviews, bristling with difficult reporters and leading his players in a post-World Cup sing-song stand in contrast to the Jack of those final few years. Some of the most difficult scenes see Charlton watching footage of himself during his finest hours yet failing to recall any of it.
A notion that Charlton may have developed the condition because of football is touched on but ultimately rejected. "Obviously with any ex-footballer now, especially from Jack's era, who develops the dementia, the link is going to be there," Clarke says. "Players from Jack's era are three to five times more likely to suffer from some form of dementia."
"But we can't substantiate that link and Jack's family or rather his son doesn't believe the link to dementia is through football. His wife isn't so certain. I think they also don't want to blame football. Football gave Jack everything in his life."
"What we wanted to show is that dementia didn't define him later in life. He lived with it. He carried on living as best he could. The sad thing about dementia is you lose your identity as you lose your memory. Hopefully people watching the film gain an understanding of what it is like to live with that condition."
Finding Jack Charlton is out on DVD & Digital Download now