GERRY ADAMS has become the latest major figure to join Instagram. 
The Irish republican politician who served as the president of Sinn Féin from November 13 1983 to February 10 2018, confirmed the news on Twitter. 
Adams has set up an official account under the name gerryadamssf. 
The 72-year-old announced the move in a short tweet. 
"I've joined the world of Instagram," he wrote.  
"Give me a follow on gerry.adams.sf." 
Adams ended the announcement with a brief joke, asking his followers on Twitter: "What is a filter?" 
The new Instagram account has only been live for a matter of hours. 
At the time of writing, he had so far amassed 587 followers, though that number is likely to increase in the coming hours and days. 
Adams has yet to post anything on the photo-led social media platform. 
The former Sinn Féin president has been an active presence on social media in recent times. 
He currently boasts more than 187,000 followers on Twitter. 
Adams also hosts his own podcast and writes regularly via a blog.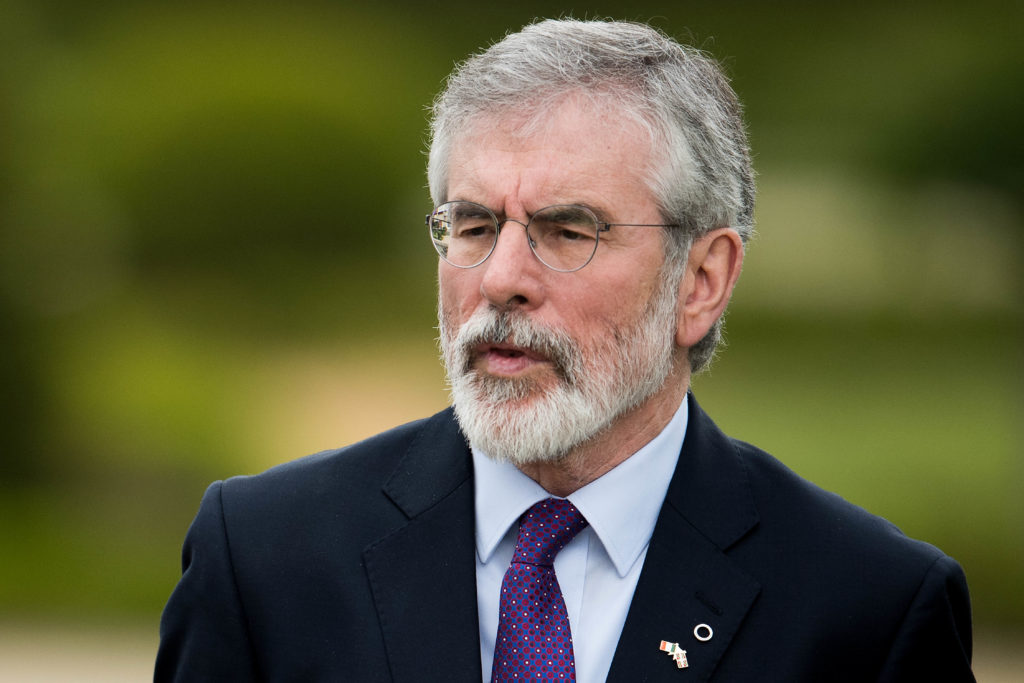 The decision to join Instagram comes despite a banner appearing outside Belfast City Hall last weekend that included a threat to kill the former Sinn Féin leader. 
Adams has called for an investigation into the banner, which first appeared on Saturday February 6. 
His solicitor has already written to the PSNI and Legal & Civil Services of Belfast City Council to make a formal complaint. Sinn Féin has also made an official complaint over the banner. 
Adams said: "On Saturday a banner was attached to the fencing at the front of the City Hall. The banner included an image of me under the title 'Tick-Tock'. It also contained abusive and sectarian language underneath. 
"The author/authors claim to have killed one person and clearly signal their intent to kill me. I believe the banner is a breach of the Council's bye-laws and constitutes a hate crime and a threat to kill. 
"I have written to the PSNI Chief Constable asking him 'to identify the person or persons responsible for placing this banner in such a public location. Can you confirm whether enquiries have been made about preserving any CCTV footage which exists?' 
"I have also asked him if he will 'confirm a criminal investigation is under way'."