A MEMORIAL service will be held in Dingle, Co. Kerry later this month to commemorate the one year anniversary of Fungie the dolphin's disappearance.
Sunday October 17 will be known as 'Fungie Day', and locals will spend the day remembering their most famous citizen.
Fishermen in the town are also offering free boat trips around Dingle Bay in honour of the traditional route tourists would take to see Fungie up close.
Fungie first appeared in Dingle in 1983 and ended up staying for nearly 40 years in an unprecedented display of dolphin behaviour.
Every day he would entertained residents and tourists, playfully interacting with boats, swimmers and kayakers as they travelled by.
Although it's normal for social animals like dolphins to live in close contact with each other, it is still a rare occurrence for them to seek out human contact, and Fungie is the first recorded occurrence of a dolphin interacting positively with humans in the wild in Ireland.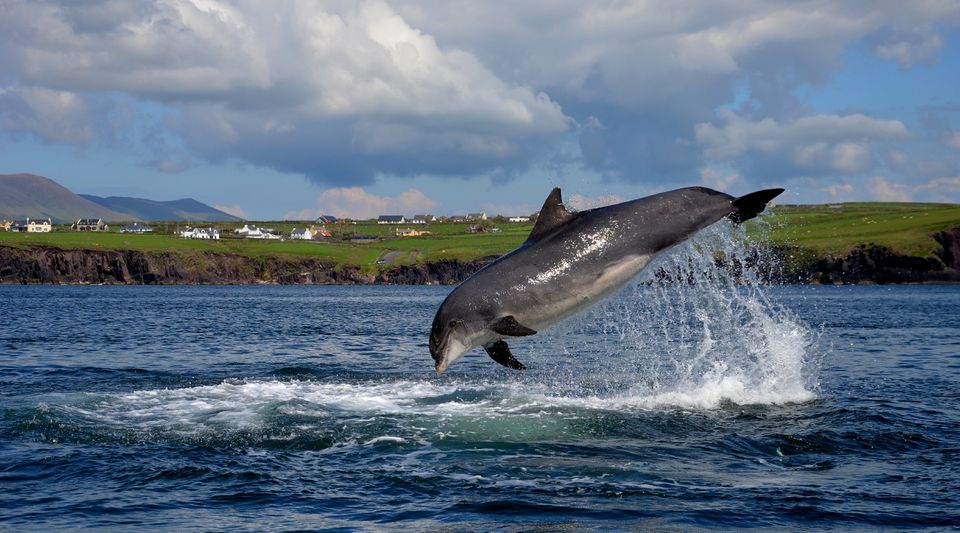 Despite living around humans for 37 years and coming into close contact with them nearly every single day, not once was he recorded acting aggressively towards anyone.
Fungie was last seen on October 13, 2020, and within a couple of days, locals began to worry about his wellbeing, given how frequently he appeared in the bay.
Search parties frantically scoured the local area, stretching up and down Ireland's Atlantic coast, but to avail.
Whether he died, joined up with a pod of dolphins or simply migrated away likely won't ever be known, but Dingle will always keep their most beloved resident in its thoughts and in its heart.