THE unfortunate death of young people by suicide in Northern Ireland, has led to the charity - Gambling with Lives - to challenge existing gambling legislation in the country.
The group is made up of parents and friends of people who say that their loved ones took their own lives because of gambling addiction. The charity wants the Northern Ireland government to issue a clear health warning about the risks of gambling disorders. It also wants to raise awareness of the dangers of gambling addiction.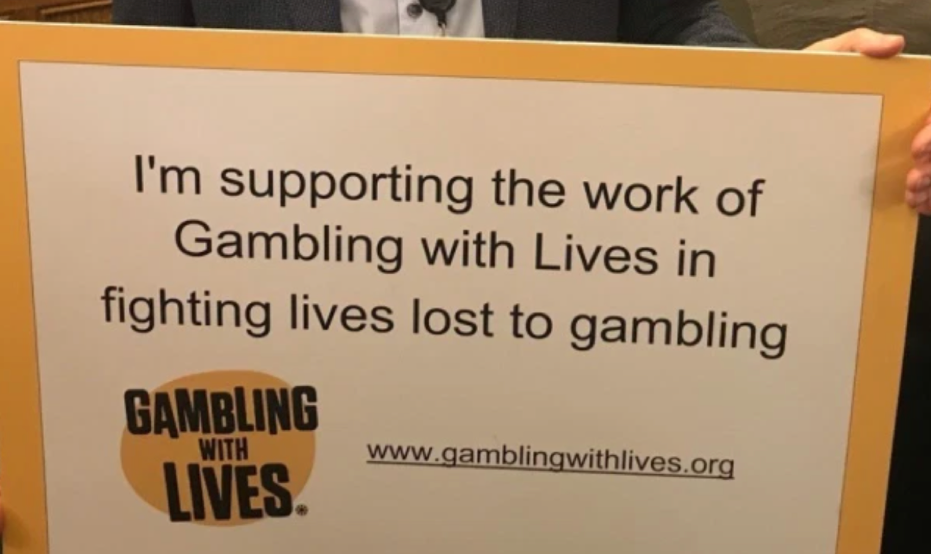 Current Gambling Laws in Northern Ireland
Gambling with Lives is calling for the government to bring about changes to the current laws that govern Northern Ireland's gambling industry, as detailed here. Current legislation dates back to 1985 and is incorporated in the Betting, Gaming, Lotteries and Amusements (Northern Ireland) Order.
Advertisement
The law states that gambling activities are licensed by courts and councils, while the Department for Communities is responsible for track betting licensing.  The enforcement of all of these lies with the national police force.
Other Northern Ireland gambling restrictions include:
No casinos
No poker or other games for commercial purposes allowed in pubs and clubs
Bookies and commercial bingo clubs may not open on Sundays, Christmas Day or Good Friday.
While these laws are reasonably clear, Gambling with Lives argues that the legislation was introduced before the development of the internet, and therefore covers nothing which relates to online gambling. The charity argues that, as a result, online casino games are available 24/7 via mobile phones – which does nothing to help addiction.
What Gambling with Lives is Demanding?
The Northern Ireland government is being encouraged to reform current legislation. Gambling with Lives wants lawmakers to radically toughen these laws in order to protect the country's young and vulnerable people from what they term unsafe gambling products.
The legal age to play the National Lottery, football pools and scratchcards is 16, and 18 years for other forms of betting.
Advertisement
The charity wants the establishment of a Gambling Commission, similar to the one set up in the UK, with the same strong regulatory powers. It seeks to ban aggressive marketing VIP schemes, free bets and sign up offers, and it wants to see safety checks on gambling products before they are allowed out onto the market.
Other changes sought by Gambling with Lives:
Health bodies in Northern Ireland proactively treating all types of gambling addiction.
The introduction of screening for potential gambling problems by GPs.
The training of treatment specialists to deal with gambling problems.
The establishment of a gambling clinic in Northern Ireland.
The introduction of a strong public health warning campaign.
Warnings for school kids about the link between mental health and gambling.
In addition, Gambling with Lives wants gambling operators to foot the bill for independent research education and treatment by implementing a mandatory levy.  There are currently no gambling addiction-specific services offered by the country's health service.
Gambling in Northern Ireland
According to the BBC, the most recent survey on gambling prevalence in the country was conducted four years ago.
The results of the study showed that 3 out of 4 adults who took part in the survey had indicated that they had taken part in some form of gambling within the past 12 months. This was double the number indicated in the last survey conducted in 2010.
Advertisement
The popularity rankings of gambling in Northern Ireland were shown (from highest to lowest):
Playing the National Lottery (46.8%)
Raffles and ballots (20.6%)
Scratchcards (23.7%)
Betting through a bookie (22.8%)
The study also suggested that Northern Ireland has around 40,000 people who are classified as 'problem gamblers'. Gambling for Lives says that there are between 250 to 650 suicides reported across the United Kingdom every year, which are linked directly or indirectly to gambling disorders.
Online Gambling and Corona in Northern Ireland
As COVID19 forced most people into lockdown, and places of entertainment shut down in a bid to stop the spread of the virus, players in Northern Ireland turned towards online casinos. Brick and mortar gambling venues remained unavailable and their online counterparts were able to provide fast and convenient options for local players.
There are multiple licensed and regulated online casinos that offer their services and products to residents of Northern Ireland. They promise safe and secure online gambling on steady, robust platforms, and carry games by the best software groups in the business. All licensed casinos these days have to offer responsible gambling tools which allow players to set limits, and contact help quickly if they feel they are becoming obsessed.