** WARNING: GRAPHIC IMAGES **
IRELAND'S ANIMAL lovers have been left shocked and disgusted after a puppy was found dumped on the side of the road  in a bag of household rubbish in Dublin.
The Dublin Society for the Prevention of Cruelty to Animals (DSPCA) yesterday appealed for information after their inspectors found a puppy dumped on the side of the road in Kilmartin Lane, Dublin 15.
The female pup, who is believed to be just six weeks old, was discarded on the road inside a plastic bag filled with a number of items of rubbish.
The deceased puppy was brought to a vet for inspection, but she did not have a microchip which would have helped in finding her owners.
DSPCA inspectors believe she may have been dead before she was dumped, as she had a series of injuries and appeared to have suffered "blunt trauma to her tiny head".
"We'll probably never know the circumstances that lead to this," a spokesperson wrote, "and sometimes it's easier not to know."
The news and heartbreaking, disturbing images shared by the DSPCA led to an outpouring of anger from people across Ireland; one woman wrote that it was "absolutely heartbreaking".
"Something seriously wrong in the head with some people," she said, adding "Sick individuals dong this [to a] poor puppy."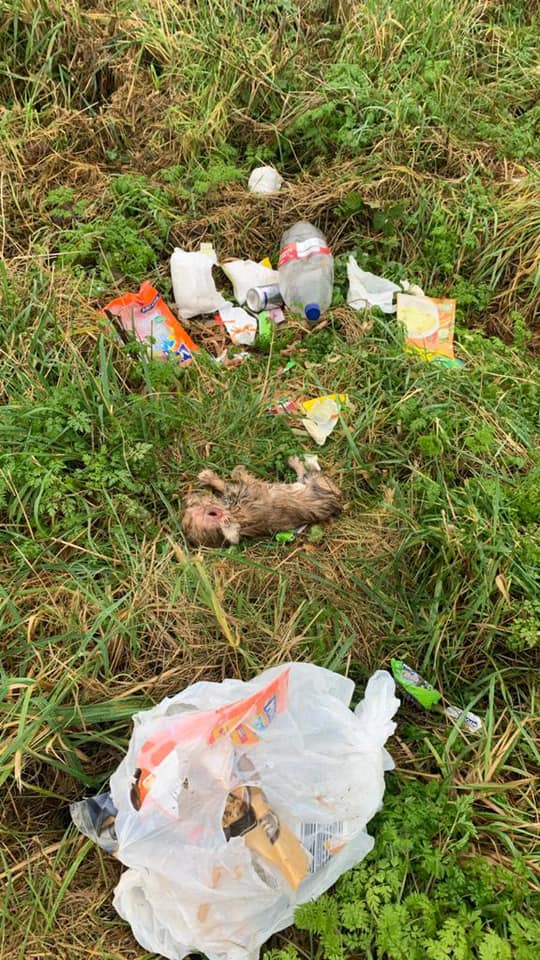 "Poor baby girl... didn't have a chance in this world with humans like that walking around," another wrote. "We truly don't deserve animals. All they give us is love and this is what they get in return.
"Heartbreaking and cruel beyond words."
The DSPCA have appealed for anyone with any information to contact their inspectors by emailing [email protected]