IT'S THE most wonderful time of the year…for Irish whiskey lovers.
March 3 represents a momentous date in the calendar for anyone with an appreciation for Ireland's greatest alcoholic spirit.
Now more than a decade old, International Irish Whiskey Day is rare a chance to raise a glass in celebration to this most famous of tipples.
International Irish Whiskey Day or Irish Whiskey Day is celebrated March 3 because of the special significance the number has when it comes to whiskey in Ireland.
For example, there are three established styles of Irish Whiskey: Single Grain, Single Malt and Single Pot Still.
It's also a well-known fact that Irish Whiskey must be matured for at least three years before it can be called whiskey.
There's the fact that traditional Irish Whiskey is triple distilled.
And let's not forget the famous tricolour of the Irish flag.
March 3 also represents the perfect date for anyone eager to warm-up for the imminent St Patrick's Day celebrations – exactly two weeks away.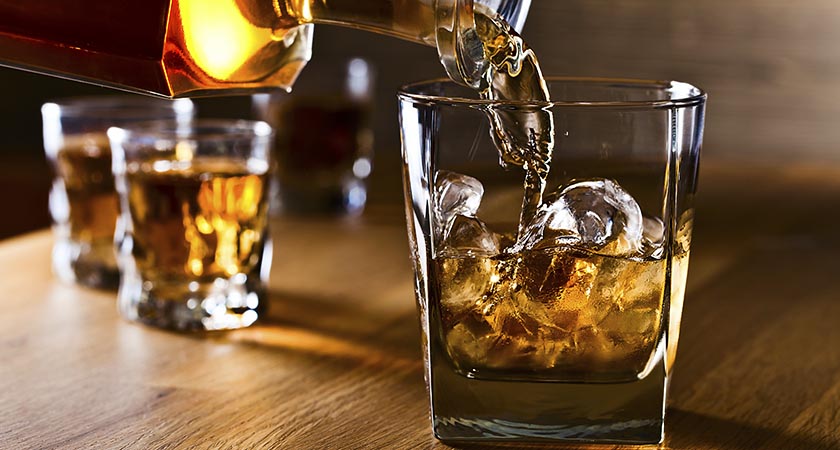 International Irish Whiskey Day was the brainchild of world-renowned international Whiskey and Whisky writer Stuart McNamara.
A whiskey aficionado to say the least, McNamara made his name writing about whiskey from all over the world, but he's never forgotten his Irish roots.
An Irish whiskey enthusiast and expert of the highest order, he parlayed his love of the Emerald Isle's most famous spirit into roles as editor of IrishWhiskey.Com, the Irish Whiskey Trail and the Dublin Whiskey Trail.
Eager to do his bit to showcase the amazing science, art, history, heritage and culture that goes into every glass of Irish whiskey, he decided to create International Irish Whiskey Day.
Every year,  Irish Pubs and Whiskey Clubs all over the world host Irish Whiskey tastings, lectures, talks, visits and other fun and educational Irish Whiskey events on this most special of days.
The idea is simple: to educate and inform drinkers about the wonders of Irish whiskey so that they take their newly earned knowledge forward with them in St Patrick's Day, two weeks later on March 17.
In the years since, it has evolved into a celebration of whiskey in its many forms and an opportunity for the Irish diaspora all around the world to get together for a drink.
Irish whiskey tasting events are common, while social media provides the perfect platform for enthusiasts to compare and contrast their experiences of the day under the hashtag #IrishWhiskeyDay.
The perfect excuse to indulge in a glass or two of your favourite spirit the only real question left is a simple one: what are you drinking.