EMOTIONAL Ireland fans paid their respects to Jack Charlton in the most poignant way possible - by reignited the celebrations of 30 prior.
Locals turned out in droves, adorned with green jerseys, to Walkinstown Roundabout in Dublin to honour 'Big Jack' as he was laid to rest on Tuesday.
As the Englishman's funeral took place in Northumberland, Dublin natives took to the same stretch of road where famous scenes of celebration took place during the 1990 World Cup.
Great send off for Jack at the Walkinstown roundabout.#jackcharlton #jackiesarmy pic.twitter.com/M9vY5tDAv5

— YBIG (@YouBoysInGreen) July 21, 2020
While in charge of the national side, Charlton took Ireland to three major international tournaments, and at Italia '90, famously lead the boys in green to the quarter finals.
The team's performance sparked a month-long football frenzy back home, and the atmosphere was epitomised by the images of fans going mad at Walkinstown Roundabout three decades ago.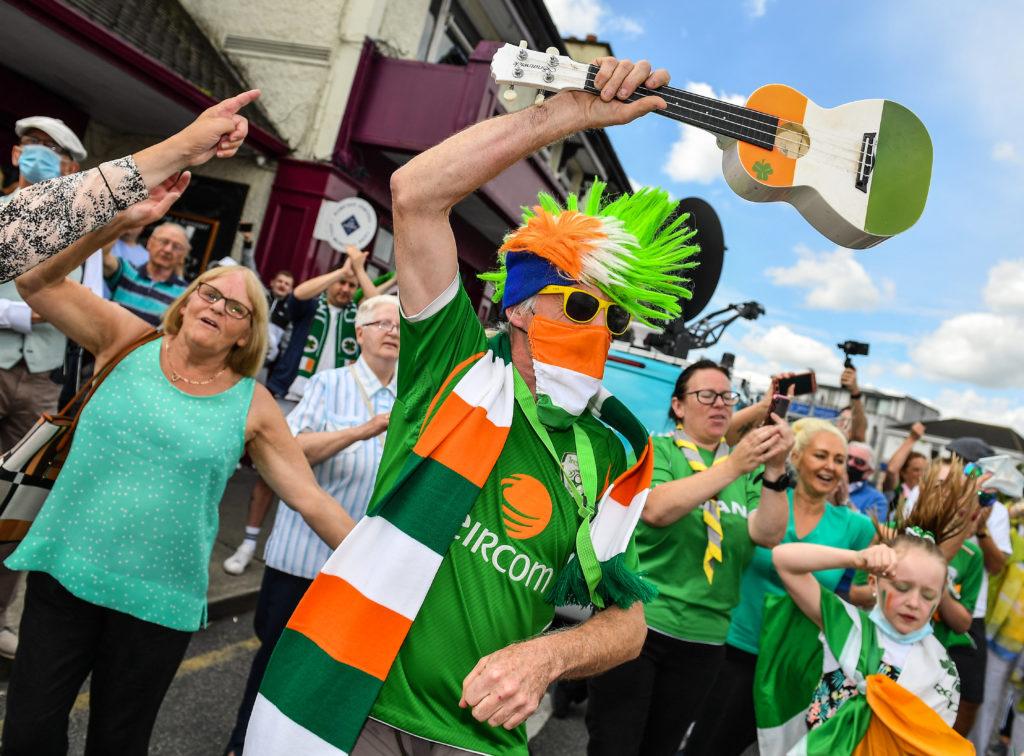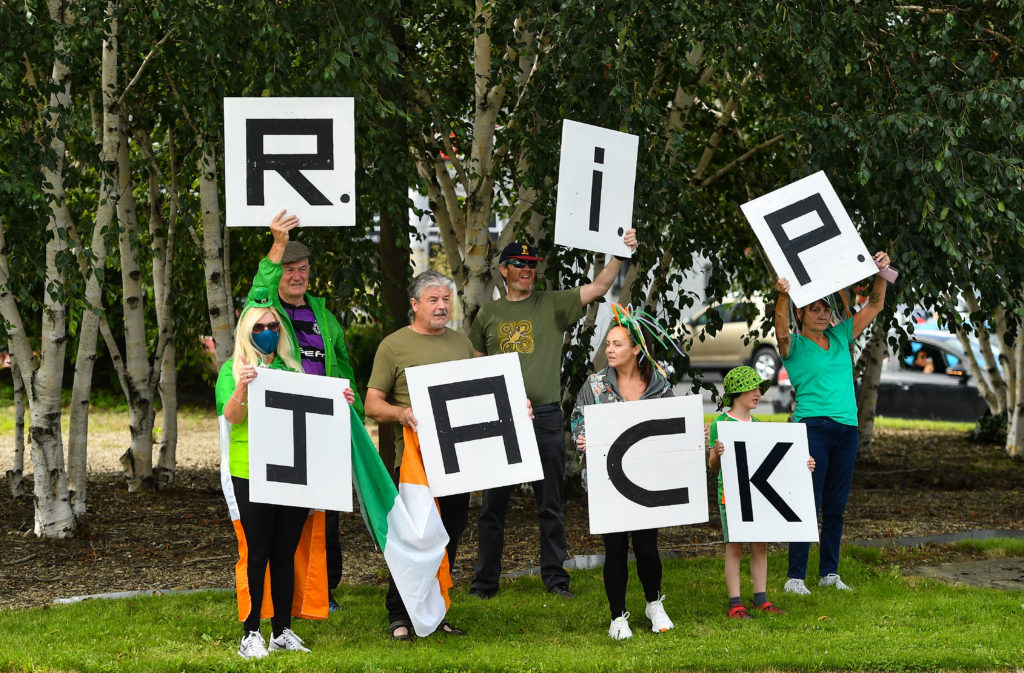 During Jack's funeral service, he was described as a "proud honorary Irishman", and radio stations all over the country played Ireland's Italia '90 song 'Put 'Em Under Pressue', in honour of the former World Cup winner.
20,000 people signed an online book of condolences and the FAI are in talks with the Charlton family to plan memorial for former Ireland boss when Covid-19 restrictions are lifted.
It's fair to say, that even though none of us could be there to see him off, deep down Big Jack will know just how much he meant to the people of Ireland.
The scenes from Walkinstown Roundabout this week capture the essence of the impact he made and the legacy he will hold forever.
Rest in peace, big man.