IRISH star Niamh Algar has been selected by Bafta as one of the rising stars of the British film industry.
The Mullingar born actress, says she was "in shock" when she found out she'd been chosen as one of this year's Bafta Breakthrough Brits.
The list considers the top 20 up and coming stars of British film and television each year and previous Breakthrough Brits have included Spider-Man actor Tom Holland, Black Panther star Letitia Wright and Irish actor Chris Walley, best known for his role in Young Offenders.
"The people who've been on this list in previous years are phenomenal," Algar said speaking to The Irish Times.
"I feel very lucky."
The young Irish actress began her career in Dublin and was named by Screen Daily a 2018 Screen International 'Star of Tomorrow' for her leading turn in the The Virtues, a new drama from This is England creator Shane Meadows. She landed the role after her first audition, and cites working with Shane as the best acting education she could get in terms of honing her skills.
From the role she caught the eye of director Ridley Scott and is due to star in his upcoming sci-fi drama called Raised by Wolves.
She's now based in London, where she met fellow Irish star Chris Walley who has described her as a "brilliant actress."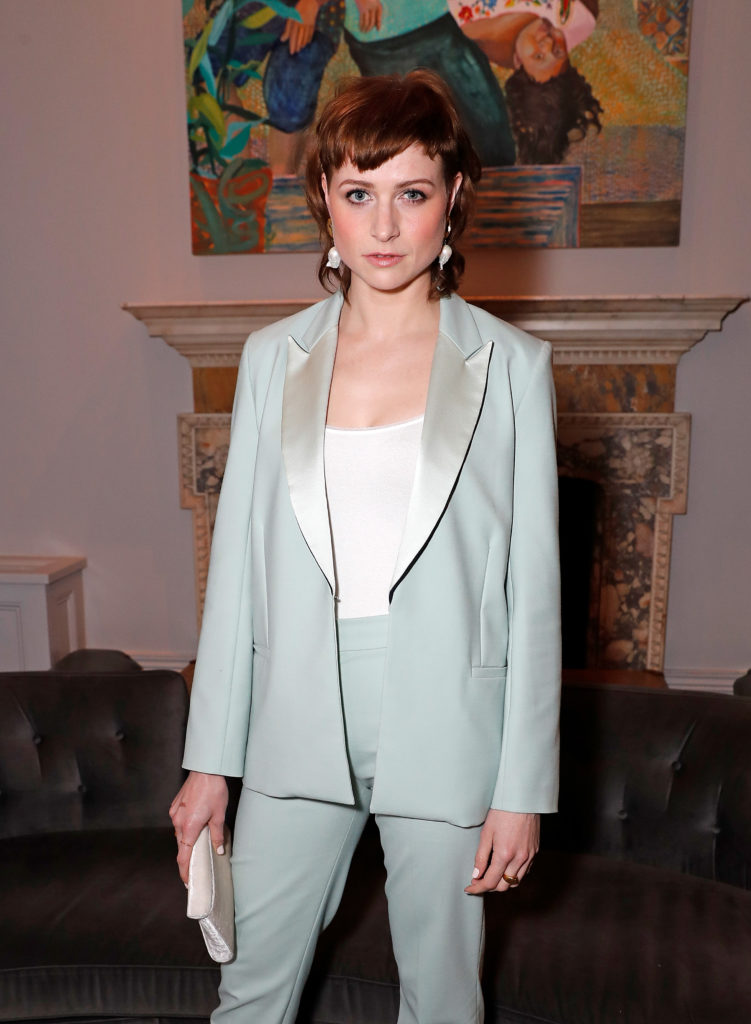 Algar, who wrapped her latest film, Censor, last week, says she's looking forward to learning from the BAFTA programme.
Below is the full list of BAFTA Breakout Brits for 2019:
Abubakar Salim, Actor (Raised By Wolves)
Chance Perdomo, Actor (Chilling Adventures of Sabrina)
 Chris Cox, Art Director (Ordia)
 Coco Jackson, Producer (Dancing On Ice)
 Daniel Dewsbury, Director (The Mighty Redcar)
 Gemma Langford, Writer/Indie Games Studio Manager (Overcooked 2)
 Jen Kenwood, Producer (Pure)
 Kayleigh Llewellyn, Writer (In My Skin)
 Kirstie Swain, Writer (Pure)
 Laurie Nunn, Screenwriter (Sex Education)
 Lesleyann White, Principal Quality Analyst (Sunless Skies)
 Liam de Valmency, Senior Principal Programmer (Dreams)
 Luke Hull, Production Designer (Chernoby l)
 Niamh Algar, Actor (Calm with Horses)
 Oliver Kassman, Producer (Saint Maud)
 Rose Glass, Director / Writer (Saint Maud
 Sarah Brocklehurst, Producer (Animals)
 Simon McMahon, Film Editor (For Sama)
 Stella Corradi, Director (Trigonometry)
 Vicky Knight, Actor (Dirty God)