NIGEL FARAGE sparked fury during his final EU Parliament speech as he and fellow Brexit Party members celebrating Britain's upcoming exit from the European Union.
The celebrations were muted by an Irish MEP who cut off his microphone.
Throwing subtlety to the wind, Farage and co. arrived bearing Union flags and proceeded to wave them frantically during the Brexit Party leader's departing speech.
"I know you're going to miss us," beamed Farage, and joining with colleagues behind him, began waving little British flags, with a disguntled EU Parliament chamber looking on.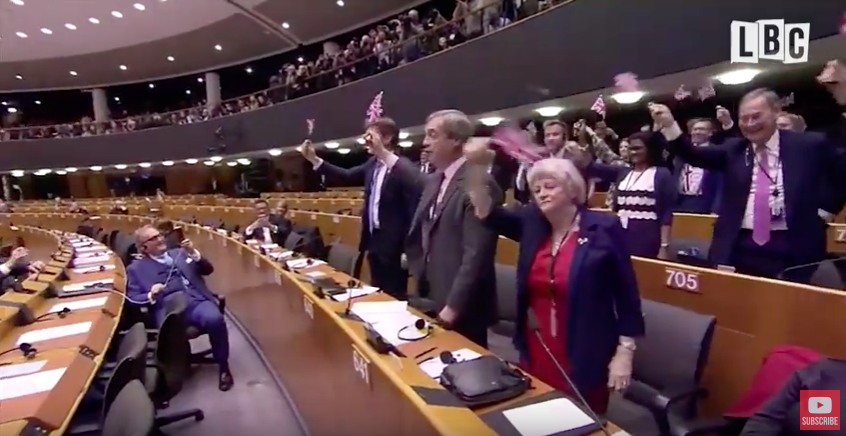 "I know you want to ban our national flags, but we're going to wave you goodbye, and we'll look forward in the future to working with you as a sovereign nation - " at which point, Farage's mic was cut.
Fine Gael member, and Vice President of European Parliament, Mairead McGuinness, who was rightly irked by the performance, told Farage sternly:
"If you disobey the rules, you get cut off," referencing parliamentary rules against displaying unapproved national symbols during sessions.
"Could we please remove the flags?" she continued.
The rabble of Brexiteers next turned to a wave of applause for their rather-pleased-for-himself-party-leader, at which point Ms McGuinness started to lose patience.
"Mr Farage remove the flags please… could I please ask for quiet," she said.
"Please sit down resume your seats, put your flags away, you're leaving, and take them with you if you are leaving now."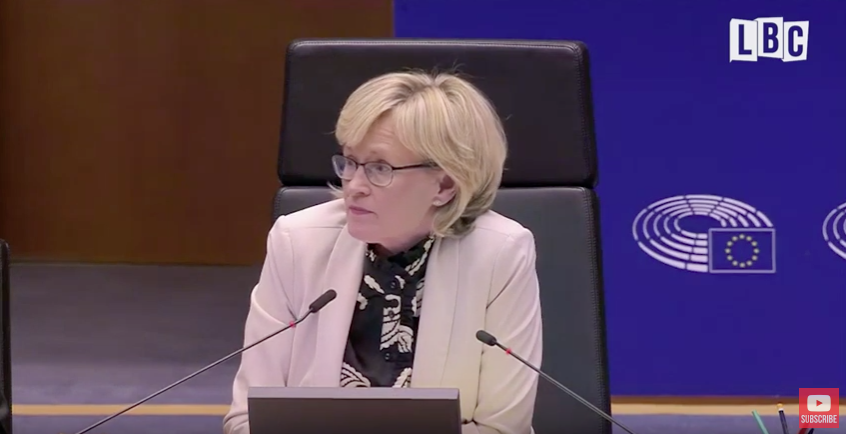 Farage had earlier given an impassioned speech where he said he had shown that Britain was "too big to bully" by sticking to the result of the Brexit referendum.
"I want Brexit to start a debate across the rest of Europe," said Mr Farage.
"I'm hoping this begins the end of this project. It's a bad project, it isn't just undemocratic it's anti-democratic.
"There is a historic battle going on now across the West - in Europe, America and elsewhere.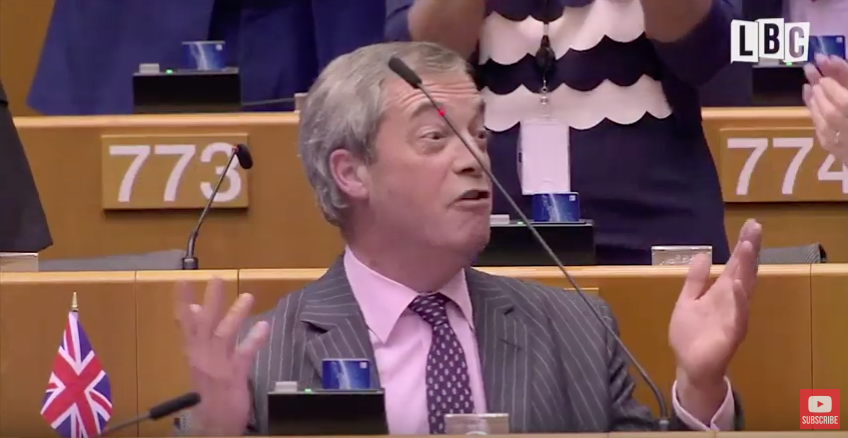 "It is globalism against populism. And you may loathe populism, but I'll tell you a funny thing - it's becoming very popular.
"And it has great benefits. No more financial contributions, no more European Court of Justice, no more common fisheries policy, no more being talked down to, no more being bullied, no more Guy Verhofstadt."