EXTRA SECURITY, hand sanitisers and reduced capacity are just some of the measures being put in place at South London Irish pub Skehans ahead of the "Super Saturday" reopening of venues across the UK.
And while owner Bryan Fitzsimons has expressed unease over reopening on a Saturday, with a "huge" turnout expected, he admits "bills have to be paid so we are getting on with it".
UK Prime Minister Boris Johnson garnered criticism over his decision to let pubs reopen on a Saturday, traditionally one of the busiest days of the week for publicans, rather than a Monday. 
However, Bryan is under no illusions about what is at stake. 
A family run pub first established by his uncle, Bill Skehan, some 18 years ago, when Mr. Johnson announced the closure of all pubs and restaurants on March 20, Skehans was hit hard and quick – but they found a way to survive.
"Lock down affected us hard, like every other pub," Bryan told the Irish Post. 
"We were lucky that we continued to operate our Thai restaurant [established by Bill's wife Chai] and provided food deliveries, it kept us going through the worst of it.  
"We then opened for off sales as soon as we could and thanks to our loyal customers it was a great success." 
Having weathered the storm of the past few months, Bryan says Skehans is braced for a busy next couple of days with many punters desperate to return to one of their favourite pubs. 
"There has been huge interest from customers who miss the place and want to come back in."
"We have reduced the crowd capacity, installed hand sanitisers and protective screens and employed extra security to deal with reopening."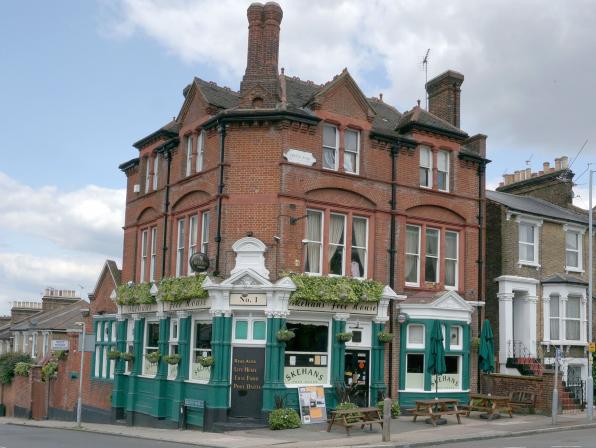 Though Bryan admits a Saturday opening might be throwing publicans in at the deep end, he understands the importance of getting trade back up and running again. 
"I would prefer if the pubs opened after the weekend as there would not be such a rush to get in, however bills have to be paid so we are getting on with it," he says. 
While the future looks uncertain for much of the hospitality industry, the Skehans landlord remains hopeful and is confident that, whatever happens with Covid-19, his Irish pub will weather the storm. 
"There is no way of knowing how busy the place will be in the future, our locals love this pub though so I am optimistic," he said.  
"My brothers, father and uncles are all publicans and together we have seen the best of times and worst of times in the trade, it might look bleak now but things will eventually come around again.  
"I have no doubt that Skehans will be around when everything gets back to normal."