A NINETEEN-YEAR-OLD Irish teenager has been raped while on holiday in Magaluf.
The young man, who was initially reported as British, was allegedly attacked by two men after being kicked out of a brothel because he had no money.
The incident reportedly occurred around 5.30am on Sunday morning.
Local reports suggest that the Irishman became separated from his friends on the famous Punta Ballena strip before he was coaxed into a brothel by two prostitutes who had offered him a striptease.
Once he told them he had no money, the establishment reportedly threw him out via a back door, where two men were said to be waiting for him.
Doctors examined him at Son Espases Hospital in the Majorcan capital Palma and confirmed that he had been the victim of a sex attack.
The young man has admitted though that he won't be pressing charges because he feels 'ashamed' about the incident.
A local police source said: "The hospital called police because of the nature of the man's injuries and officers went to the hospital and spoke to the man but he told them he did not want to press charges.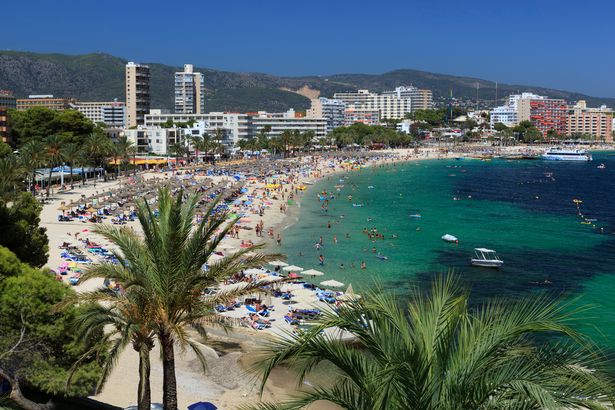 "He also said he could not remember the name of the brothel he had been in.
"Although he has been described locally as British, police have his nationality as Irish.
"He was due to leave Majorca on Monday so while detectives have recorded the incident, it is difficult to see how the case can progress without a formal complaint or confirmation of where it allegedly took place."