ANY VEGANS tucking into one of KFC's brand-new Quorn chicken burger may want to exercise a degree of caution before chowing down.
The warning comes after KFC admitted it had accidentally served several actual chicken burgers to vegans, in place of meat-free ones.
The fried chicken giant sparked uproar online after confirming it would be serving a meat-free chicken burger across the UK and Ireland from January 2 onwards.
Some welcomed the new addition as a tasty alternative for vegans and vegetarians, but others questioned how Kentucky Fried Chicken could serve something lacking actual chicken.
However, in a fresh twist several vegans have reported being served a chicken burger, despite ordering the meat-free alternative.
one 25-year-old vegan from Bath only discovered the mistake after taking a bit into her chicken burger.
Speaking to Somerset Live, Beth Hughes said that the error left her "appalled".
"I am vegan for strong ethical reasons as I abhor the thought of animals dying for food and for environmental reasons," she said.
"It was the first time I had been to KFC and it will be the last."
In another instance, over in Liverpool, a vegetarian couple ate most of their meal before realising it was not meat-free.
The Liverpool Echo reports that the man had already finished his entire burger before they realised the mistake while the woman had eaten most of her and was physically sick after making the discovery.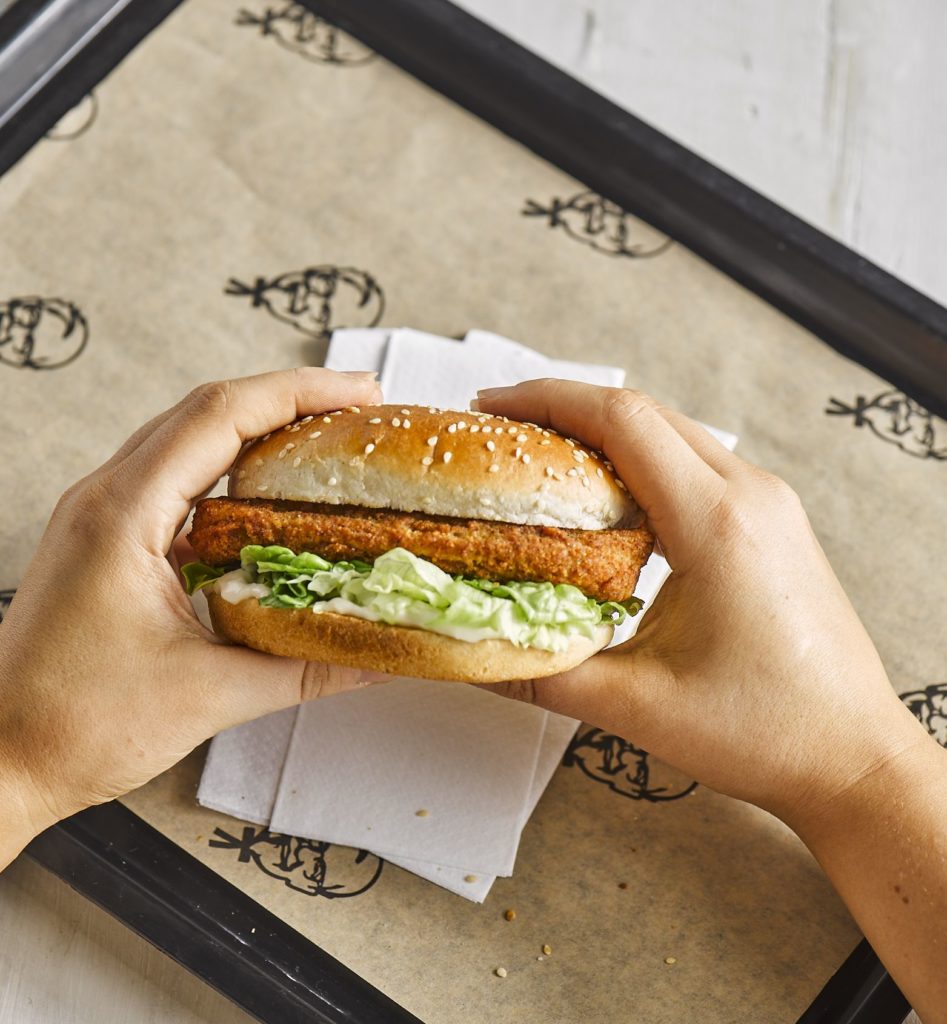 In another instance, a 27-year-old from Nottingham was left angry after ordering a vegan burger only to find out, after she had got home and taken a bite, that it was chicken.
"I felt sick. I was heartbroken," she told Nottinghamshire Live.
"It has been a long time since I first became a vegan. I went to brush my teeth after.
"I've been vegan for five years so I know damn well that was not any plant-based stuff. I could feel all the skin going down my throat."
KFC has issued an apology over the mistakes.
A spokesperson told The Independent: "We're really pleased so many fans have come in to try the vegan burger this week, that said, we know there's been a handful of instances where we've made mistakes… it's not great and we're really sorry that's happened.
"We're only human and it's no mean feat introducing new processes and equipment into over 900 restaurants.
"Our team members are still getting used to it all, but that's no excuse so we're keeping a close eye on it and doing everything we can to prevent it from happening again."