KFC HAS unveiled its first Ireland-only menu item and it's an Irish culinary classic.
The friend chicken specialists are set to offer the humble chicken fillet roll in restaurants across the Republic from June 7.
A beloved part of Irish cuisine for foodies young and old, the chicken fillet roll is fondly remembered as the dish of choice in Irish delis and petrol stations across the country.
Now fans will get a chance to enjoy a fresh take on the lunch time favourite, which recently ranked as Ireland's most popular sandwich.
KFC will be offering chicken fillet rolls to customers until August 1.
They will have the option of choosing between a classic Chicken Fillet Roll or spicy Zinger Fillet Roll.
The standard chicken fillet roll consists of KFC Original Recipe chicken, cheese, black pepper mayo and lettuce all housed inside a tasty baguette.
Alternatively, those favouring something with a little more spice can opt for the Zinger Chicken Fillet Roll will have Zinger fried chicken, cheese, spicy Supercharger sauce and lettuce in the baguette.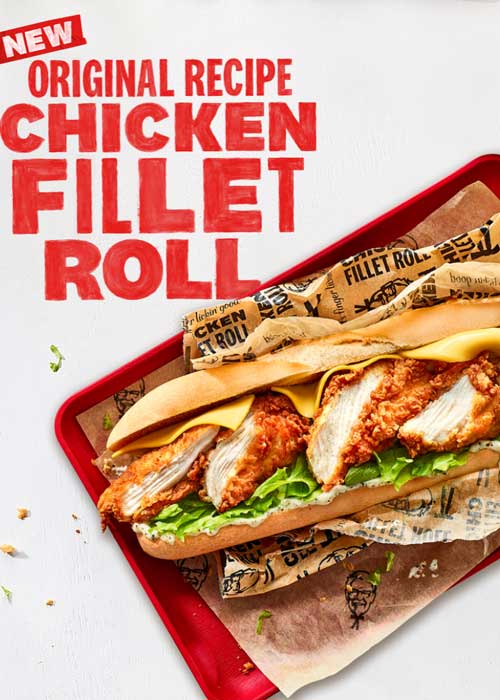 As expected, both are available as part of a meal deal including fries and drink for €4.95.
There is an extra incentive too with the chicken fillet roll available at half price to anyone ordering through the KFC App, though the offer is strictly available once per customer.
Available in-store, drive-thru or by delivery, this new Irish exclusive is expected to prove popular with fans across the Republic.
While only available on a limited basis, any surge in demand could convince KFC to extend the item's stay on the menu or make it a permanent addition.