THE 10TH annual Kiss a Ginger Day took place in Dublin's Phoenix Park this past Saturday, January 12th, and it did not disappoint.
Thousands of redheads descended on the park to pose for selfies, crack jokes and generally bond with fellow ginger folk from all across Ireland and beyond.
And for organiser Derek Forgie, the event served as the perfect riposte to much of the negativity and ridicule faced by red-haired people throughout their lives.
Forgie founded Kiss a Ginger Day back in 2009 as a direct response to an episode of the animated series South Park.
The cartoon courted controversy a decade ago after an episode aired centring on the fictional event Kick a Ginger Day.
A spate of incidents followed in the wake of the episode's broadcast, with red-headed children targeted in a series of bullying incidents.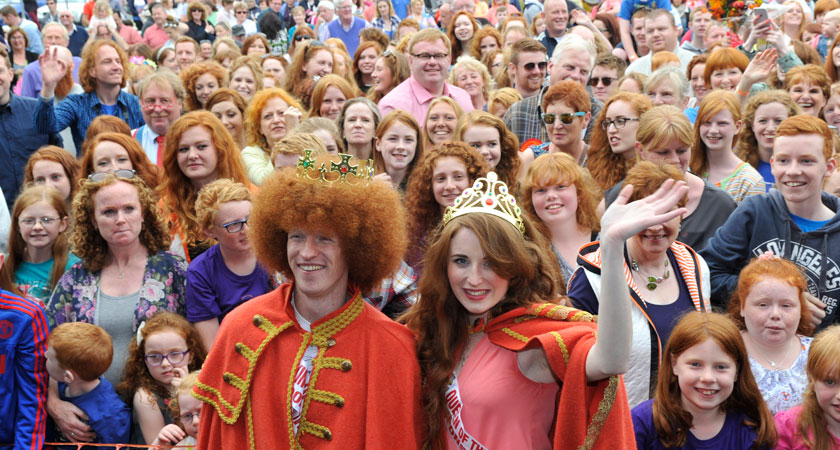 But, on the basis of Saturday's festivities, it would appear the worm has turned.
Thousands turned out for Kiss a Ginger Day, which saw people swapping hairstyle tips among other things.
A ginger quiz also took place, with prizes like ginger nut biscuits, oranges and jars of ginger spice up for grabs.
It wasn't just Irish redheads making an appearance either, with attendees flocking to Phoenix Park from as far as Poland and even the US.
Speaking to the Evening Standard, Forgie praised the "overwhelmingly positive" response to the event he first set up all those years ago.
"It's a push back against some of the bullying we have seen and some of the marginalisation we have seen, and I think some people really resonate with something that's positive," he said.