OVER 300 friends and family of Sean O' Callaghan attended a memorial service in London today to celebrate his life and legacy.
Senior figures from British and Irish establishments were among those gathered at St Martin-in-the-Fields, Trafalgar Square today.
Minister of State for Security and Economic Crime, RT Hon Ben Wallace and Gerald Angley, Political Counsellor at the Embassy of Ireland, paid their respects to a man who started out as a terrorist before acting as an agent of the Irish police within the IRA.
Sean O' Callaghan, from Tralee, Co. Kerry, joined the IRA at the age of 15, committing numerous murders and recruiting new members to the terrorist organisation.
Disillusioned and drowning in guilt for the killings he carried out, he left the IRA in 1976 and later offered himself to a Garda Special Branch contact as an unpaid informant.
Advertisement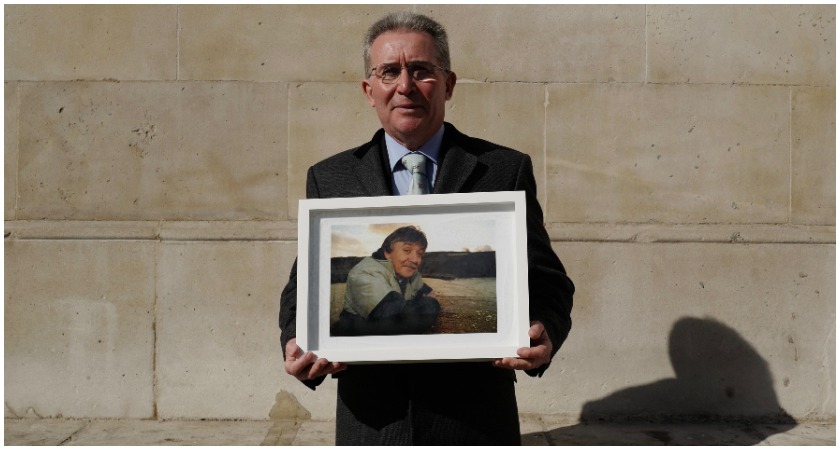 He rose within the terrorist ranks within the IRA as an undercover agent for the police. Within three months he had been appointed commanding officer of the Kerry IRA, from where he rose to be OC Southern Command.
O' Callaghan had been infiltrating the IRA for five years, helping to put several of its members behind bars, when in 1983 he told his Special Branch handler that the IRA had instructed him to murder the Prince and Princess of Wales at a Duran Duran charity concert at the Dominion Theatre in London. The plan was to plant a bomb in the men's toilets directly behind the Royal Box.
The decision was made to name O' Callaghan as a wanted man nationwide, which allowed O' Callaghan to leave Britain without arousing suspicion and made it impossible for him to carry out the plot for the IRA.
Having passed away on 25 August 2017, speakers from both sides of the Irish sea shared their personal memories of Seán at Trafalgar Square today.
Addressing the attendees, Lord Salisbury, former Leader of the House of Lords, said: "Seán spent much of his time supporting initiatives which sought a lasting settlement to the troubles."  
Echoing the words of former Taoiseach Dr Garret FitzGerald who wrote about "the debt we all owe toSeán O'Callaghan's courage and commitment," Lord Salisbury continued: "Sean had real moral and physical courage. I will miss him as we all will. I will miss his intelligence, his gentle teasing of allies and his capacity for original thought. Ireland has lost a true patriot and the United Kingdom a good if not uncritical friend."
Advertisement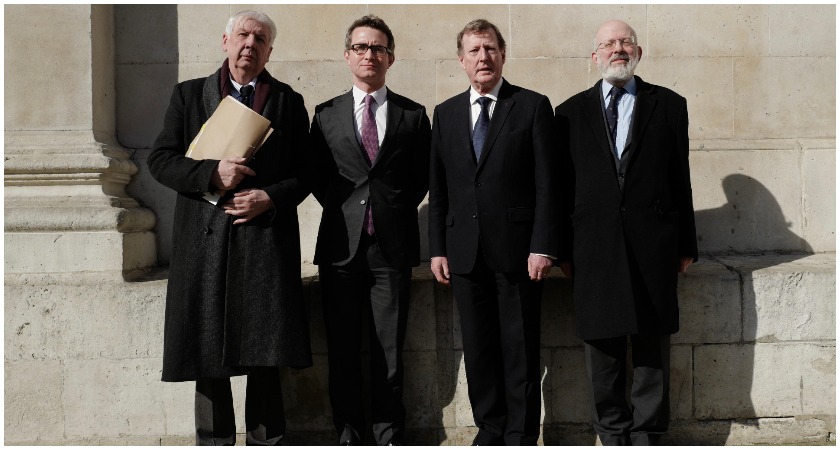 Liam Kennedy, emeritus professor of history at Queen's University, Belfast, said: "Seán had enormous political intelligence and he could challenge the Provisional IRA narrative from within, which no one else could do."
Katy Dawe, co-founder and director of Art Against Knives, a charity set up to counter serious youth violence, commented: "At Art Against Knives we support young people at risk or involved in violent crime in London. Seán has been an instrumental in driving our work over the past five years, his invaluable support has impacted on over a thousand young people, helping them to go on to live their lives, free from violence."
Other speakers to give addresses included Lord Trimble, former First Minister of Northern Ireland, historians Lord Bew and Dr Ruth Dudley Edwards and members of Seán's immediate family.
The Reverend Sam Wells officiated. At the close of the service, a collection was taken for four causes close to Seán's heart: Art Against Knives, the benevolent funds of the Royal Ulster Constabulary and the Ulster Defence Regiment, and the Trenchtown Reading Centre (Jamaica).