PHILOMENA LEE has called for an apology from the Catholic Church amid the publication of the report on Mother and Baby Homes scandal.
From the years between 1922 - 1998, girls and women who fell pregnant outside of marriage were sent to Mother and Baby and County Homes, where they were detained to work, give birth and raise their children until they were adopted.
A new report, six years in the making, was released yesterday, and detailed the suffering that those mothers and children went through within the institutions, including emotional abuse and extremely high infant mortality rate.
Philomena Lee, 87, from Newcastle West in County Limerick, is a survivor of one of these homes, where she gave birth to her son, Anthony.
Philomena and Anthony lived together in a Mother and Baby Home until Anthony was three years old, when he was adopted out to a wealthy American couple and renamed Michael Hess.
The heartbroken mother never gave up on finding her son, and as he carved out a successful life in America with a career in Government, he too searched for his mother until the end of his life.
Neither were told that the other were searching for each other; Philomena's son was told she had abandoned him at two weeks old, and Philomena was not told that he was buried in Ireland, at his request, where he hoped his mother might one day find his grave.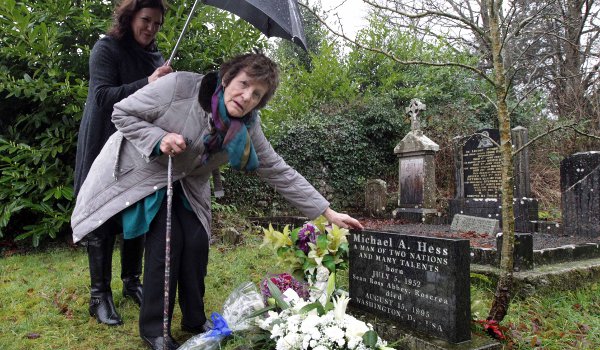 Her story was told in the book The Lost Child of Philomena Lee, which was subsequently turned into a film starring Judi Dench and Steve Coogan.
The prominent campaigner spoke to broadcaster Ryan Tubridy yesterday where she said "I think, too, there should have been an apology from the Church" for what she and tens of thousands of other women went through.
She also called for an apology from the Taoiseach-- which she and other survivors received today, in the form of a State apology from Taoiseach Micheál Martin.
"[An apology] would help a little bit I think.
"It would ease maybe some of the sadness we had to go through."
Describing her time in the institution, Philomena said they were forced to work "in the laundry from half eight until four o'clock and then we were allowed in for an hour to play with our babies.
"I used to teach [my son] little songs and things. Three-and-a-half years and then just to be snatched away.
"They told me, 'Your son is going to be adopted', just like that. It was a week before Christmas."
She was told to be "grateful" her son was going to a "good Catholic home", and recalled crying "the whole weekend and all Christmas".
She told the RTÉ Radio One show she was "glad" the discussion on Mother and Baby Homes had "come to the fore again" with the release of the report, stating "A lot of other mothers suffered like I did."
"It's given them a chance to come forward and be able to find out so much about themselves. They were never given any information at all. I never had any information after I left it."