THE ATTORNEY General for the Navajo Nation has issued a heartfelt 'thank you' for the outpouring of support from Irish people and people of Irish descent donating essential funds to Native American tribes affected by the coronavirus pandemic. 
As of Monday, May 11, the Navajo Nation, the most populous Native American reservation in the US, had reported 3,204 confirmed cases of coronavirus along with 102 deaths. 
It was estimated to have had more COVID-19 cases per capita than any other state in the US. 
The Navajo Nation and Hopi reservation are what is termed as "extreme food deserts" with a third of people unable access to running water and a high number of residents also falling into the at-risk category. 
To combat this, this a relief fund was set up online by local volunteers to help supply food, PPE and other essential items to the people of these tribes. 
Donations have been flooding with Irish people and people of Irish descent chief among those to show their support for the Native American reservations as a way of repaying a 173-year-old favour. 
It all goes back to 1847, when Ireland was gripped by 'the great hunger', and Native Americans were struggling to rebuild their lives after suffering through the Trail of Tears. 
Incredibly, despite their own suffering, the Choctaw Nation tribe raised and sent $170 (an estimated $5,000 today) to Ireland for relief aid, and a monument was erected in County Cork decades later as a mark of respect, gratitude and solidarity. 
It's a gesture the Irish have not forgotten, with one Irish donor, Pat Hayes, writing on the GoFundMe page: "From Ireland, 170 years later, the favour is returned! To our Native American brothers and sisters in your moment of hardship." 
It's a gesture that has profoundly impacted Navajo Nation Attorney General Doreen McPaul, who serves as the Donation Branch Chief of the Navajo Nation's Health Command Center. 
Speaking in a video message saying thank you to those who donated, she explained she is "especially proud of this response because of my own Irish heritage."  
Both of Ms McPaul's grandfathers are Irish, and her father, who was raised on the Navajo reservation, is a dual citizen of Ireland and the US. 
"Our Irish family roots are in both Co Armagh and Co Laois," McPaul said, "and the Hobsons in Ireland of Quaker stock were deeply committed to Irish culture through the GAA and the Gaelic League." 
McPaul's sister, even studied in Ireland and is married a Co Clare native, Jason Ryan.  
"We are very proud of dual heritage," McPaul said. 
"There are many similarities between our cultures, including our love of the land, our language, our songs, our dance, our sports, our people, and our history. Many parts of Ireland are actually very similar to the Navajo reservation with the vast farmlands and the herds of sheep and cattle. Just as the Irish use sheep wool to make textiles, so do the Navajo. 
"We also have a shared history of oppression. During the Irish Famine, when the Choctaw Nation sent money to the Irish despite their own struggle, that gesture has become a symbol of paying it forward, and the Irish are paying it forward to the Navajo Nation. 
"I just want to say thank you for the Irish support and for the donations to the Nation. I also want to thank the Irish Cultural Center of Arizona, and the US - Irish Consulate, for their continued support and for helping spread the word about the Navajo Nation's COVID-19 relief effort at Navajo.fund.  
"My hope is that the Navajo Nation will be able to pay it forward in honour of Ireland someday."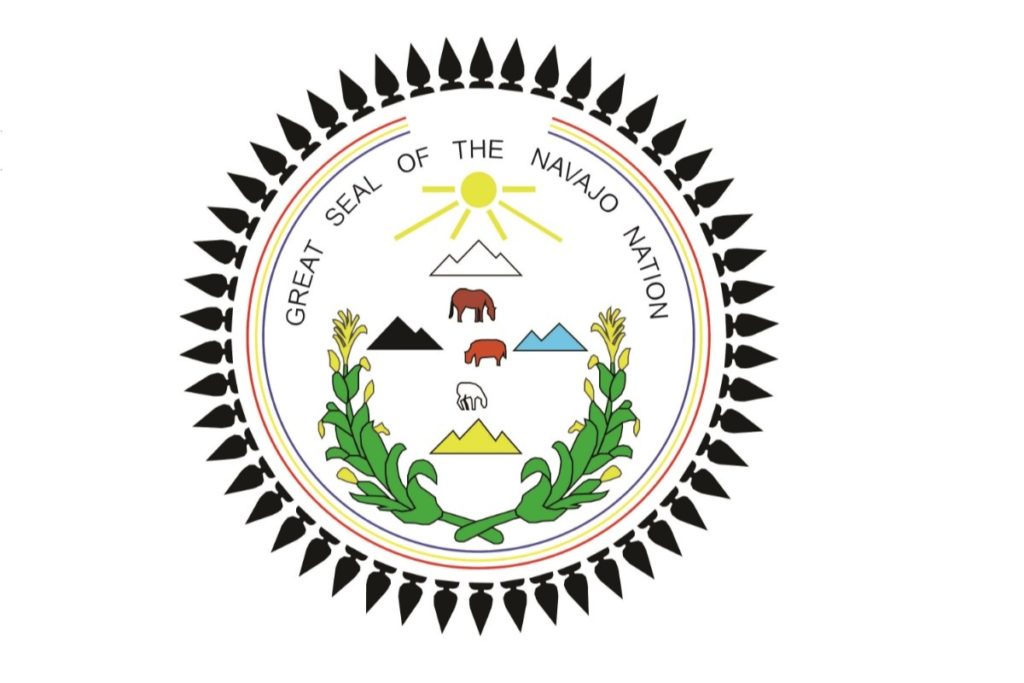 Despite the outpouring of support, Ms McPaul is under no illusions of the challenges facing the Navajo Nation. 
Speaking on RTE's Morning Ireland, she explained: "Because we are remote, and we have issues with infrastructure and water, and multiple generational families living in the same homes, we have people who have high prevalence of disease, and diabetes, and cancer, and things that are not good for the virus." 
"There are many households that lack water, electricity.  With the current pandemic and people having to stay home to work from home, to do school from home, to do telemedicine from home, we don't have the broadband capacity for people to maintain their normal lives from home if they don't have electricity and power or water to wash their hands for 20 seconds at a time." 
Social distancing also represents a major challenge to the Navajo Nation too, according to Ms McPaul. 
"It's not really part of our culture, we are very social beings and communal beings. We take care of not just our families in our household, but our extended families in our communities, and the Nation at large. 
"Separating somebody if you live in small quarters, it just isn't feasible. And not having access to the necessary cleaning supplies to keep a home disinfected is a challenge for some of our communities. And then just not having the access to water to keep your hands clean is problematic as well." 
Nearly $360,000 has been raised via Official Navajo Nation COVID-19 Relief Fund while a figure in excess of $3.6 million has been generated via the Navajo & Hopi Families COVID-19 Relief Fund. 
"It's beyond amazing, the outpouring of support has been heartwarming," Ms McPaul said. "It almost brings me to tears just to think about it." 
Anyone wishing to donate to the Official Navajo Nation COVID-19 Relief Fund can do so here. 
Alternatively, donations to the Navajo & Hopi Families COVID-19 Relief Fund can be made here.