NOEL GALLAGHER has squashed talk of a possible Oasis reunion during a fresh attack on young brother Liam in a new interview.
Noel made the comments during an interview with Mojo magazine in which he was once again quizzed on the chances of the Britpop band reforming.
The cover star on the latest issue of the music magazine alongside the headline: "Oasis? Liam? I'd rather go busking!" the elder Gallagher held nothing back in a scathing assessment of his brother.
Speaking in the interview, Noel slammed Liam over his attempts at reforming the band, claiming the vocalist doesn't care about Oasis fans.
"Liam wants to do it [an Oasis reunion] for his ego - he never gave a s*** about the fans," he said.
Noel cited the fact Liam demonstrated his contempt for the band's fanbase at numerous points throughout their time together.
"He wouldn't have walked off stage 25 times in his career if he gave a s*** about the fans."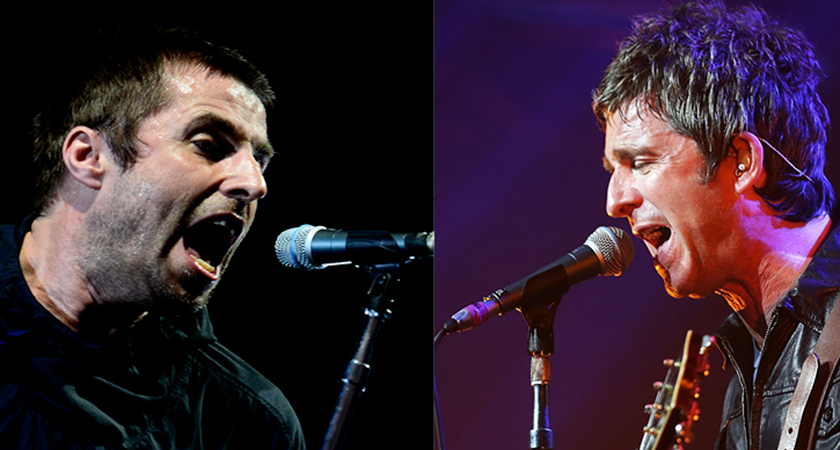 The Mojo interview also saw Noel open up about the role drugs played in the writing of many of Oasis' signature hits and how his now-sedate lifestyle contrasts this.
"When you're doing coke, there's always funny stuff to write about. You're up all night thinking loads of weird s*** surrounded by mad people," he said.
"You're not going to think any mad s*** when you go to bed at 11 o'clock."
It's been nearly 10 years since Oasis last performed together, following a feud between the two brothers that saw them go their separate ways.
Liam has made no secret of the fact he would relish a reunion, previously taking to Twitter over the summer to state they should "get the BIG O back together and stop f****** about".
Noel failed to respond to the tweet though and these latest comments indicate an Oasis reunion looks increasingly unlikely.
The full Noel Gallagher interview can be read in Mojo magazine, which is out now.