MICHEÁL MARTIN has told the public to expect a summer of activities outdoors as Ireland continues to cautiously reopen society. 
The Taoiseach told RTÉ's The Week In Politics that "outdoor activities will be the theme of summer" ahead but Covid-19 is becoming easier to manage and more reopening is on the cards from May. 
"April has been good, we're ahead of targets. The strategy is working in terms of controlling the virus," Martin said. 
He confirmed that nonessential retail, hairdressing, religiou services and other outdoors sports could reopen from next month. 
Martin was eager to stress that the government was eager to ensure that the current lockdown would be the last. 
The Taoiseach explained: "Anything we open now, we want to keep open. We want to end this stop, start, close… We've got to do this in a proper way." 
An official announcement is set to be made next week, with many already predicting hotels and B&Bs will be among the services to reopen over the summer months. 
Martin said: "We will give an announcement next week in respect of May, some indications in respect of June as I have already in terms of hotels, B&B's and guest houses, and we will take advice as well and we will weigh it up." 
Any announcement is likely to be made on Thursday, once the Cabinet sub-committee on Covid and the full Cabinet had met and discussed further reopening with NPHET.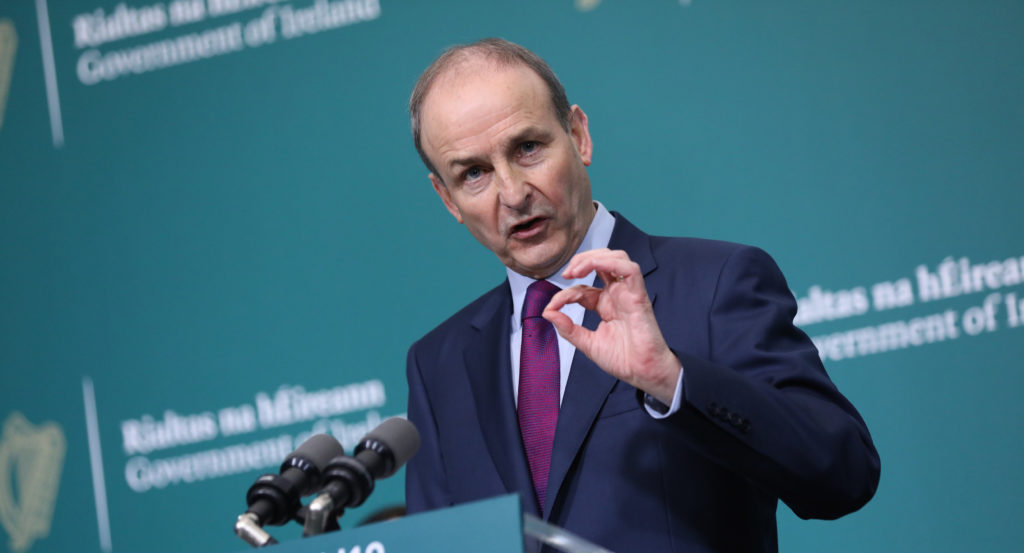 Martin, however, refused to be drawn on whether Ireland was on course to hit its vaccination targets for June, with the Taoiseach acknowledge much will depend on supply levels. 
"We exceeded the target this week as of yesterday. 175,500 vaccines were administered which illustrates the capacity of the system to administer vaccines if the supplies come in," he said. 
"One of the challenges has been the frequent disruption of delivery schedules, from the companies, most notably AstraZeneca but indeed, in some respects, at a lower level with Moderna, and even J&J." 
While the Taoiseach acknowledged they were unlikely to hit a million vaccines administered over April he was confident May and June would be "heavy vaccination months". 
He also revealed some 134,000 people categorised as medically vulnerable had received the jab and that discussions on introducing travel restrictions on anyone arriving into the country from India had been discussed within the cabinet with a formal decision due next week.