TWO white police officers in Texas have been seen dragging an African-American suspect through the streets by rope while on horseback.
The photos, which emerged on Monday, show the officers pulling a handcuffed black man down a wide, empty street, with a rope around his wrists.
The incident supposedly occurred over the weekend in Galveston, Texas.
There was outcry on social media after the photos went viral, which prompted The Galveston Police Department to issue an apology.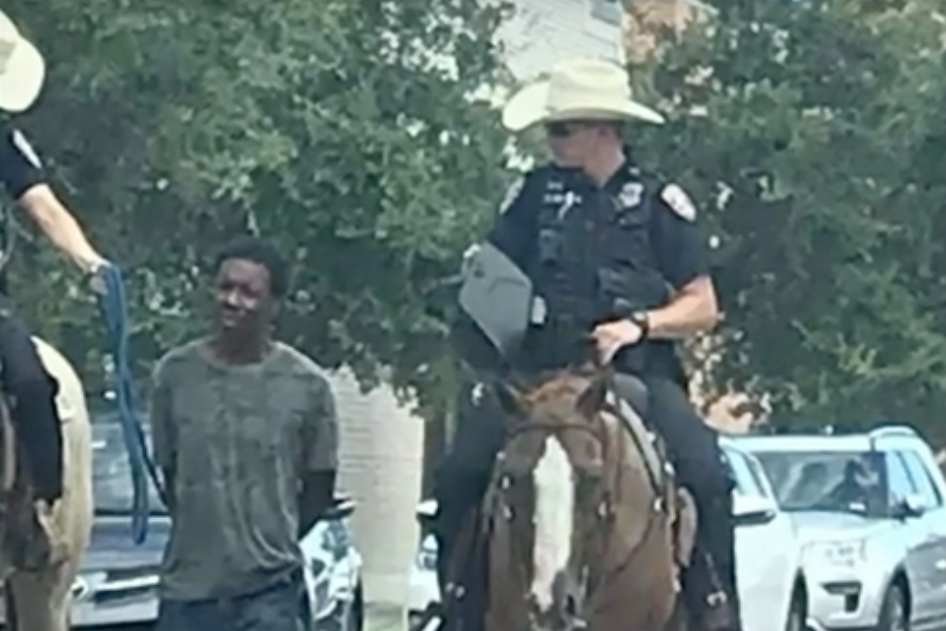 Brandon Neely, 43, had allegedly been arrested after being caught trespassing. The officers had horses, but no patrol car to take him to. So they decided to tie a rope around his handcuffs and lead him to a Mounted Patrol unit staging area.
Passersby took snaps of the incident and posted them online, drawing fury from many, who said the images were reminiscent of captured slaves in the 1800s.
"We understand the negative perception of this action and believe it is most appropriate to cease the use of this technique," wrote the Galveston Police Department in a Facebook post published on Monday night.
Galveston Chief Vernon L. Hale III, described the arrest as an "unnecessary embarrassment" for Neely.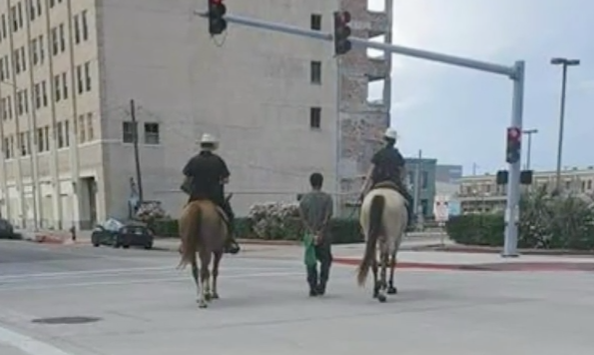 "I believe our officers showed poor judgement in this instance and could have waited for a transport unit at the location of the arrest," Hale said, before insisting that the officers did not have "malicious intent."
Neely has since been released on bail, but his family's attorney said that they way the situation was handled was "disgusting".
"The family is offended. The family is upset," she said.