POLICE are investigating the options available to allow them to question a former IRA man about his knowledge of the Birmingham pub bombings.
Following the publication of Kieran Conway's book Southside Provisional – where he suggests he knows who was responsible for the IRA attack in 1974 which killed 21 people in the city – the West Midlands Police Force have contacted the author regarding his claims.
This week a West Midlands Police spokesperson told The Irish Post: "We have contacted Mr Conway, who has confirmed that he has nothing more to add to what he has written in his book. We are now considering if there are any more formal options available to us."
They added: "But, while we are looking at what more formal options are available to speak to Mr Conway, that could take between nine and 12 months. So it's not a short-term thing but it's not a closed case either."
Their interest in Dublin-based Mr Conway, who was the IRA's Director of Intelligence at the time of the Birmingham bombings, comes after the publication of his book Southside Provisional: From Freedom Fighter to the Four Courts late last year.
Earlier this year, after reading the book, West Midlands Police Chief Constable Chris Sims claimed he felt compelled to question Mr Conway about his knowledge of the Birmingham attack – which saw two IRA bombs rip apart The Tavern in The Town and The Mulberry Bush pubs on November 21, 1974.
A total of 21 people were killed and a further 181 people were injured in the attacks.
In 1975 Birmingham-based Irishmen Hugh Callaghan, Patrick Joseph Hill, Gerard Hunter, Richard McIlkenny, William Power and John Walker were wrongly convicted of and sentenced to life imprisonment for the attacks – serving 16 years before their release in 1991.
They were later awarded compensation ranging from £840,000 to £1.2 million.
While stating that nothing in the book offered "compelling new evidence" in which to reopen the Birmingham bombings case, last month Chief Con Sims confirmed he was "making steps to speak to the author, who is not resident in this country" and revealed that a "complex process" had to be undertaken in order to put their questions to Mr Conway in Dublin.
In his book the author claims he was "appalled and personally ashamed of the bombings, which went against everything we claimed to stand for".
He further details how he travelled with the late Dave Connell, then Chairman of the IRA Council, to a meeting held with leaders of the IRA movement in England to discuss the atrocity, although he did not attend the meeting.
He claims it was while there that O'Connell told him the Birmingham deaths were unintended, explaining: "The indications were that the [Birmingham] casualties were the result of yet another failure in the warning system, a succession of phone boxes from which the warning might have been relayed having proved to be inoperable."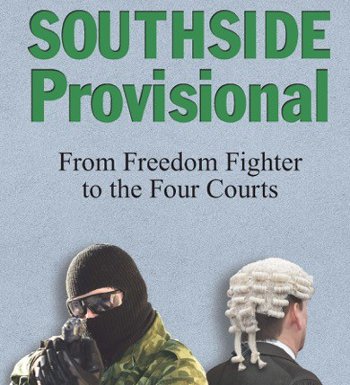 While West Midlands Police continue to investigate what route they can take in order to interview Mr Conway about his claims, justice campaigners in Birmingham have called for more immediate action.
Justice4The21 spokeswoman Julie Hambleton, who lost her sister Maxine in the IRA attacks, said: "We welcome the fact that the police are apparently trying to interview Kieran Conway following the claims he made in his recent book - although it has taken them months to come to this decision.
Her sister Jayne added: "As far as I am concerned, West Midlands Police continue to ignore their responsibility to bring the murderers of 21 innocent people to justice - and I think the vast majority of people believe this too."
Mr Conway, who left the IRA in 1993, now works as a solicitor in Dublin specialising in criminal law.