PRINCESS EUGENIE paid tribute to her Irish heritage during her Royal Wedding to Jack Brooksbank in a nod that may have been missed by some.
The daughter of the Duke and Duchess, Prince Andrew and Sarah Ferguson, wed at St. George's Chapel in Windsor in front of a star-studded congregation.
And Eugenie was careful to acknowledge her Irish ancestry, as IrishCentral.com first noted.
While the Princess's wedding gown garnered plenty of praise for its eye-catching design, it was the shamrocks woven into the fabric of the dress that caught their eye.
The work of designers Christopher De Vos and Peter Pilotto, the shamrocks were one of several discreet nods to the couple's roots and their history together.
According to an official statement from the Palace, these include:
"Thistle of Scotland, acknowledging the couple's fondness for Balmoral, a Shamrock for Ireland as a nod to the Bride's Ferguson family, the York Rose and ivy representing the couple's home."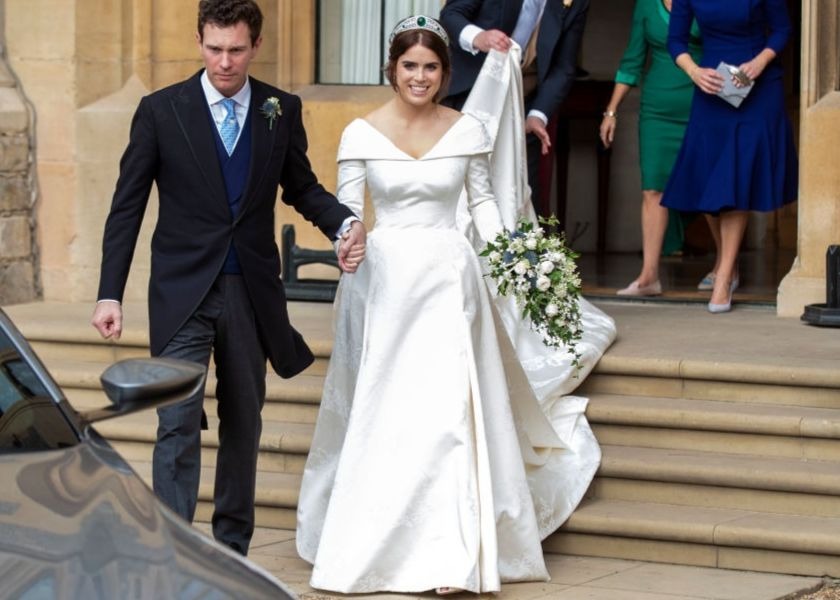 Incorporated into a dress design that was notable for its portrait neckline and cathedral-length train, the woven silk gown was one of the big talking points of the day.
Princess Eugenie's Irish heritage comes from her mother, Sarah Ferguson's, side of the family.
Stemming from the Irish name Ó Fearghuis or Ó Fearghasa, the surname Ferguson originates from the Connacht region of Ireland, with particular ties to County Mayo.
Eugenie's dress wasn't the only major talking point of the day's celebrations either, with Meghan Markle's appearance prompting rumours that a royal baby is on the way.
That speculation has since been confirmed with Prince Harry confirming that the couple is expecting.