FORMER ARSENAL MIDFIELDER Emmanuel Petit believes the best option for Ireland's Caoimhin Kelleher football career would be to move from Merseyside to London this summer.
Kelleher has failed to replace Liverpool's Alisson Becker as their first-choice keeper.
The Ringnamahon native has been resigned to cup competitions like the Carabao Cup and the FA Cup during his career and chatter about a move away from Jurgen Klopp's side seems to be growing with every passing week.
Kelleher has only mad three club appearances all season.
Despite being so highly rated by the coaching staff at Liverpool, many outlets have linked the Cork man with a move to Tottenham Hotspur.
Petit speaking to Premier League Odds  and Boylesports believes that Spurs would be the best choice for the 24-year-old.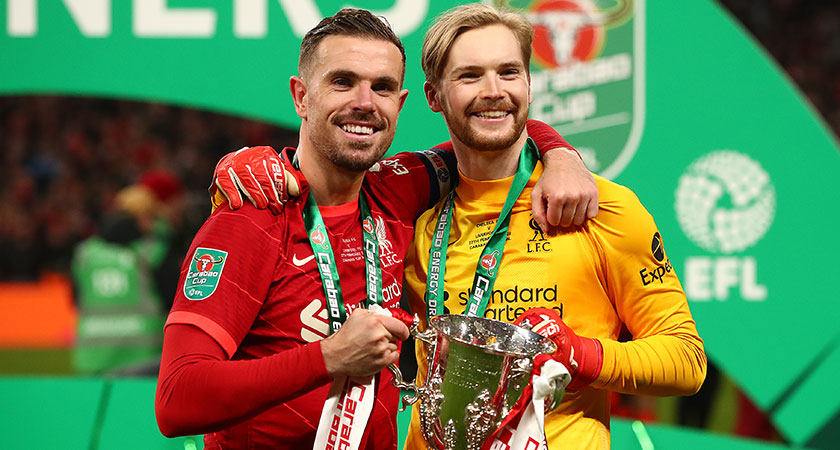 Chelsea and Spurs' keeper pool are vastly different. Chelsea's Kepa Arrizabalaga and Édouard Mendy are both young enough to recover form.
While Petit believes that due to Hugo Lloris's form and age the prospect of becoming Spurs number one is a more realistic target for the Ireland keeper.
"Caoimhin Kelleher should consider a move away, however Chelsea still have two keepers in Mendy and Kepa," said the Arsenal legend.
"A club that he would fit in perfectly is Tottenham. Hugo Lloris is 36, he has had a few injuries and has retired from the national team, he is not the future anymore.
"Foster is also 34, so Tottenham may need a refresh in that department.
"Kelleher is 24 years old. In the cup fixtures last season, especially against Chelsea, he was really good.
"If he wants to cement his own legacy, he should leave and join Tottenham."
Ireland play France on March 27 in the opening game of their Euro 2024 qualifying group.
That game takes place in Paris at 19.45.
The squad will be announced later this month.