IRELAND AS A NATIONS has consistently produced top-quality footballers like Roy Keane, Robbie Keane, Liam Brady, and Paul Mcgrath to name a few. 
It's fair to say that we have punched above our weight in terms of football icons for such a small island.   
However, these players only come around once in a decade or two, and the national team is often left without qualification for a European or world tournament.  
The landscape has changed due to England's departure from the EU. Overseas recruitment rules have changed, and Irish boys aged 17 or below can no longer sign for English clubs. They must wait until they are 18. 
The new rules have forced several players to find a footballing education across the pond in countries like Italy and Germany. 
For example, Kevin Zefi (17)) formally at Shamrock Rovers joined Inter Milan in 2021, and his Ireland teammate Cathal Heffernan (17) joined Inter's rivals AC Milan in a similar move. 
There is growing optimism in Ireland that the national team is about to benefit from these moves. However, the current group of Ireland youngsters under Ireland U21's manager Jim Crawford and Ireland senior boss Stephen Kenny's teachings has well established coaches in England and Ireland excited for what is to come. 
This week we spoke to Harry Brooks, a coach who helps some of England's best youngsters reach their potential.   
Brooks co-founded CREATE Talent agency, an organisation that helps some of the best upcoming youngsters in England with their skills and fundamentals.   
These include the likes of Jerome Bynoe-Gittens (Borussia Dortmund), and Sonny Perkins (West Ham), who have both made their first-team debuts for their respective sides this year.  
Brooks was able to go into detail about why the likes of Troy Parrot has not backed up the hype yet, Gavin Bazunu's inevitable rise, and offered much more on Ireland's young players starting to break through in England.   
Andrew Moran: 18-years-old  
Born: Dublin 
Club Brighton & Hove Albion 
Position: Midfielder. 
Brighton aren't shy of recruiting an Irish player or two and have several players on their books, including Shane Duffy, Evan Ferguson and Andrew Moran.  
Moran signed for the Premier League Club's academy in 2021 from Bray Wanderers and had other links to Premier League sides like Manchester United and Chelsea, but he decided to move to the Southcoast. 
An underage international since the Ireland U15s squad, Moran is tipped for important things at Brighton. The midfielder has already made his debut for Brighton, coming off the bench in the 67th minute of a 2–0 win away to Cardiff City in the EFL Cup in 2021.   
That same year Moran scored 11 goals and 11 assists for Brighton U18s and scored four times for the U23's side in 2022.   
Brooks couldn't speak more fondly of the Dubliner if he tried saying, "I love Andrew Moran."   
"He has got that real nice balance of creativity, but again dynamism, so rather than playing safe, he is thinking before he has received the ball, 'how can I turn this into an opportunity to score or assist?" 
"He can attack across the width of the pitch. He can receive the ball high and make something happen. He can receive it deep and make something happen. He makes people look silly at times." 
"Some players get the balance of creativity wrong; they do touches for the sake of it. He's not like that. He's creative in an effective manner." 
"He's comfortable with the ball at the feet, striking the ball, and ball carrying, a real difference-maker in the final third." 
"If I were part of the Brighton coaching staff, I'd be very keen to work with him to try to help him."   
Not to put pressure on a player so young but Brighton's Andrew Moran (17) could be special....#COYBIG pic.twitter.com/SndI0eZgxd

— Kenny's Kids (@KennysKids) May 5, 2021
Evan Ferguson:  18-years-old
Born: Meath 
Club Brighton & Hove Albion 
Position: Forward 
Evan Ferguson hit Irish headlines when he made his debut for Bohemians in a friendly against Chelsea in 2019. So, you may ask yourself, "so what, lots of footballers make their debuts." Ferguson was 14 then and became the club's youngest player ever.   
He would soon join his Ireland teammate Moran in a move to Brighton in 2021. Brighton fended off competition from Premier League Champions Liverpool at the time.   
Ferguson isn't built like a teenager at 17. On the contrary, his 6ft 0 in' frame makes him look like a grown man, which means he can mix up with dominant players in Brighton's U23 level.  
Chatting to Brooks, he compared him to Gianluca Scamacca of Sassuolo, although the Italian is '6ft 5in.'  
On 19 February 2022, Ferguson made his Premier League debut for Brighton, coming on as a substitute in the 3–0 home loss against bottom side Burnley.  
He's also led the line for the Ireland U21s, more recently against Italy, where Ireland lost 4-1 in Ascoli. 
"The thing about him is that he's got really good feet in the sense of good foot patterns off the ball", Brooks explained."   
"He's not heavy and sluggish with it. He's really happy with the ball with his feet. He can manoeuvre it in tight areas. That's not something you see from bigger players." 
"He is fantastic in the air and likes to run the channels. He can pin the centre back. He can go deep and is a nightmare to deal with." 
"He will have to learn how to deal with defenders, who won't be bullied at the higher level with coaching, but in terms of raw profile, that's another exciting profile for Ireland to work with."   
What a memorable first-team debut for 1️⃣4️⃣-year-old Evan Ferguson against @ChelseaFC on Wednesday.

The #Bohs-SKB U15 star didn't look out of place - skipping through the Chelsea defence to nearly score himself before later setting up the equaliser. One for the future. 👏🏻 pic.twitter.com/1WmwPyxqva

— Bohemian Football Club (@bfcdublin) July 12, 2019
Tayo Adaramola: 18-years-old 
Born: Dublin 
Club: Crystal Palace 
Position: Left-back 
Crystal Palace loves producing fullbacks, and the next one off the production line could be Ireland's Tayo Adaramola. 
The 18-year-old isn't afraid to get forward and loves a chance to take people on. His impressive displays for the Palace youth side have already been rewarded with a first-team debut at 18. 
Adaramola made his debut for the senior team when Palace played Hartlepool United in the FA Cup in February 2022. Soon after, he would get his first start for Patrick Viera's side when they played Stoke City in the fifth round of the FA Cup on 1 March 2022. 
Patrick Viera, at the time, said, "He is a young player so full of energy," 
"He likes to go forward and has been doing well with the academy. So today was the right time to give him a couple of minutes."  
Brooks has worked with the Ireland underage international and gave his take on his talents.   
"The best thing about Tayo is he is fearless," He always plays on the edge", Brooks described 
Sometimes it can be too much, and you need to calm down a little bit, but he believes anything is possible when he's playing, so he can have a ball in an awkward area, and he's going to go at them, and it may not be the prettiest thing.  
"He may not have a lot in terms of fluidity, but you know he has good ball striking and he can carry the ball. He's got that Luiz Suarez about him, and what I mean by that is that it's not always the prettiest, but because he is so dynamic and determined, he will always get those fortunate ricochets going for him."  
"With experience, training with the first team and getting game time, that technical refinement will come. If you can keep his personality of bombing forward and add refinement, he could become a serious player, an excellent wingback." 
Crystal Palace's Tayo Adaramola one of our favourite full backs coming through! Just look at him go 🏎

17 years old, capped with Ireland youth

Giving off Marcelo vibes 👏https://t.co/0FmA7FZLBD pic.twitter.com/Veq3yqgAWF

— TheSecretScout (@TheSecretScout_) August 18, 2021
Andrew Omobamidele: 20-years-old 
Born: Kildare 
Club: Norwich City 
Position: centre-back 
Omobamidele is further along in his footballing development than the other players mentioned in this list and has already 14 appearances for Norwich in the Premier League.   
He's also proved himself in Stephen Kenny's senior Ireland squad and already has five caps for the Boys in Green.   
At 6ft 2in, the former Leixlip player can play with the ball at his feet and, in the past, has been compared to defenders like Rio Ferdinand in the Irish media.   
Ex-Dundalk manager Vinny Perth said: "I hate giving players tags, but he looks like a young Rio Ferdinand. He has got bits to learn, in that he could develop his upper body strength, but he is 18, playing against men."  
"He is so calm on the ball, so assured on the ball, his passing range is excellent. I believe he could play in the number 6 role; he could be a Declan Rice-type player. It will be interesting to see."  
Brooks also believes he could be another top-drawer talent for Ireland with added time and exposure.   
"He is a very safe defender. He doesn't always like to do the last-ditch defending, so on a few occasions, you have seen it's time to hit the emergency button and use your body. He doesn't really deal with physical duels in the Premier League."  
"In terms of reading of the game and his ability on the ball, the smart footballer and physical attributes are there. I just think he has to show more personality."   
A loan in the Championship may do him well, but it's all there for him to kick on.   
Nathan Collins 21-years-old 
Born: Leixlip 
Club: Burnley 
Position: Centre-back 
Gavin Bazunu or Nathan Collins have become extremely popular with Ireland fans, more recently for Collins's performances in the last round of Nations League fixtures.   
Collins scored a wonder goal for Ireland, beating several Ukraine players in one of the best goals the Aviva has ever seen.   
A feat uncommon for a centre-back, but Collins didn't seem too bothered and received lavish media praise for his performances. 
One Irish pundit on the popular Irish station Off the Ball said, "he genuinely is going to be one of Ireland's best-ever players. He also added that he is 100% a future Ireland captain.  
Collins stands at 6 ft 4in and is an imposing figure in Stephen Kenny's back three formations.   
His talents did not go unnoticed at the club level last year, with 19 appearances and 2 goals coming in his debut Premier League season against Everton and Southampton at the backend of the Premier League season.  
"That goal (Ukraine)shows he some really positive capabilities", Brooks said." 
"I love players that are like that. I am going to sound quite nerdy here, but when players carry the ball, and this is why Collins can carry the ball, most right-footed players can't carry the ball at left centre back, and it's not because there left-footed."  
"It's because when you naturally carry the ball, you push it at the angle and push it away, closing off an area of the pitch, and if you are right-footed, it can only go into the right-sided area and a dangerous side of the pitch." 
"Collins can keep that side of the pitch open and spot those gaps because of this." 
"He'd be astute recruitment for a top-six club in two years, maybe not starting straight away, but in time could become a top draw player." 
Superb individual goal from Nathan Collins 👏 pic.twitter.com/B0rKDWeIJd

— FootballJOE (@FootballJOE) June 14, 2022
Troy Parrot: 20-years-old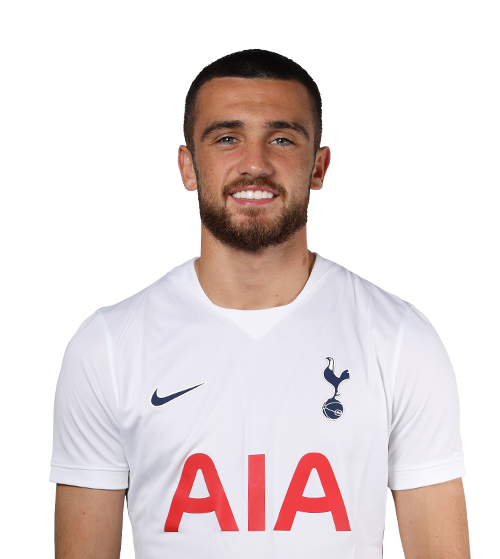 Born: Dublin 
Club: Tottenham Hotspur 
Position: Forward 
Troy Parrot is well known in Irish circles for his footballing ability and has been tipped for huge things like many of his Irish counterparts.   
Parrot, under previous Spurs boss Jose Mourinho was sent on loan to gain some valuable experience at Millwall and seems to have developed a different mentality while on loan.  
He scored a fantastic goal against Scotland in the Nations League, which seems to showcase that changed mindset.   
"I just realised that ultimately you get one shot at this football game and where I was at the time wasn't helping me get to where I wanted to get to and I realised I just needed to do more," said Parrott back in March.  
Many people still back the young Dubliner to hit the heights coaches at Spurs have tipped him to reach, and Brooks believes it's a matter of honing some of those skills.   
"Troy Parrot is someone that is similar to style to Harry Kane", Brooks said 
"Now that means Troy is 7 out of 10 across the board. However, he's good at a lot of things that you may want from a striker. He can drop, link and finish. He can run the channels, is good technically, has good aggression, good athleticism."  
"Lots of 7 out 10's, but to get to the highest level, you need some 8's and 9's." 
"At the moment, he doesn't have that yet. You look at established strikers. They can do less things than Troy can, but they have a few 8's and 9's that are of vital importance to their manager."  
"If Troy can develop some of those 9's, which could be finishing outside the box, it could be long-range shooting, and it could long-range linkup play."  
"Whatever it may be, if he can do that, then that lad could be a starter at a top-six club because it seems he's had a mindset change. " 
"He has to develop and work, and if he does, like I said, there's no reason why he can't start for a top six team." 
Troy Parrot scoring a belter in Injury time for Ireland!!! pic.twitter.com/PXUZ3MNWuu

— WeAreTottenhamTV (@WeRTottenhamTV) March 29, 2022
Gavin Bazunu: 20-years-old 
Born: Dublin 
Club: Southampton 
Position: Goalkeeper 
Bazunu, at 20 years of age, plays like a keeper well beyond his years. His performances for Ireland and Portsmouth this season have been extraordinary.  
Saves against Cristiano Ronaldo for Ireland and 16 clean sheets in 44 games were just some of the highlights of the former Shamrock Rovers keeper's season last year.   
Danny Cowley, his manager at Portsmouth, said, "Gavin [Bazunu] is ready to play in the Premier League." 
"I am convinced of that. It is not something I would say lightly or make a throwaway comment, but I have never been more sure of anything in my life. He will be world-class." 
Spanish outlet Marca this year backed up that claim when they named the Dubliner as one of the 'talents set to explode in 2022'. This list included the likes of Real Madrid's Aurelien Tchouameni and Bayer Leverkusen's Florian Wirtz.  
He's now moved to the Premier League to join Southampton from Manchester City in a £12m transfer move.   
Brooks, like many others, believes that the former Rovers keeper will become a top-three keeper within the next three seasons. 
"He does give me that feeling that this is someone that will be a top 3 Premier League goalkeeper in a few years." 
"He is an outstanding goalkeeper. He has all the natural attributes that you would look for", he said 
"He plays like a 30-year-old. When you watch him in goal when teams get into danger areas, a lot of keepers get quite jittery and too reactive. He is someone that is very calm and composed and is very big." 
"So he is able to save shots that he isn't always able to do. He is calm, and his reflexes are so quick that he doesn't have to be too jittery, so he backs himself to get there.
"Even if it's a mistake and it rebounds to a 9, he's so quick to get up and react and make himself big, and that's not even including his confidence and his ball distribution." 
"That is outstanding recruitment from Southampton and especially City because they know in two or three years when Ederson does move on, they will probably get him back. 
You can never guarantee things, but every now and then, you just know when something is going to be top drawer, outstanding, and with him, you just know."
The Yellow Wall 💛

Such an incredible performance deserves a compilation, all 🔟 of Gavin Bazunu's saves 👇

Which one is your favourite? #COYBIG | #WeAreOne | #IRLSRB pic.twitter.com/LyiBovUpSH

— FAIreland ⚽️🇮🇪 (@FAIreland) September 9, 2021