SAINT PATRICK'S Day can be lots of things to lots of different people.
But we are taking the day to note five extremely promising Irish sportspeople that you should watch out for over the next 12 months and beyond.
We could have chosen dozens, but these five stand out the most.
Troy Parrott
If we made this list a year ago we would have included Parrott then too, but thanks to injuries and an unfortunate loan spell, the past 12 months have not been amazing for the young Dub.
But things finally appear to be looking up for the Tottenham striker who is currently on loan at Ipswich. His ability is undeniable, and all the young man needs is a chance.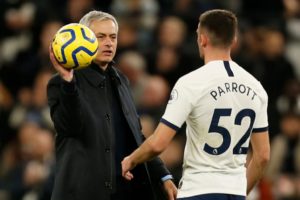 Nadia Power
Where do you even begin with Nadia Power? 2021 has already been made her own, as she smashes records on what feels like a monthly basis.
The 800m runner seems destined for stardom, so start tuning into her races and keep an eye on her performances. You won't regret it.
Paul Boyle 
Irish rugby seems to be going through somewhat of a period of change, and with it will come a whole host of new players.
One player you should be on the lookout for is Connacht's Paul Boyle. The Wexford man is the perfect build for a player in his position, and has become one of the club side's most important players.
Leanne Kiernan 
Leanne Kiernan was called up to the Irish football squad at 17, and when it comes to ability, she literally has it all.
Currently playing for West Ham, in a just world, she would be a household name by 2022. Here's hoping.
 

View this post on Instagram

 
Jason Knight 
When Wayne Rooney gives you the captain's armband weeks after taking charge, you can assume that you're doing something right.
Knight has just turned 20, but his attitude and ability would lead you to believe that he will be playing football at a very high level soon enough.