IRELAND INTERNATIONAL Richard Keogh is to appeal Derby County's decision to sack him for gross misconduct following a drink-driving incident in September.
Keogh, along with team-mates Tom Lawrence and Mason Bennett were involved in a car crash following an alcohol-fuelled team-bonding night, which left the Irishman sustained career-threatening knee ligament damage.
It was reported that the 33-year-old was given an ultimatum by the club. They offered him a new contract with a reduced wage which would see him earning 'significantly less' than the £25,000 a-week he was initially on.
Keogh refused the offer, and was sacked by the club on Wednesday.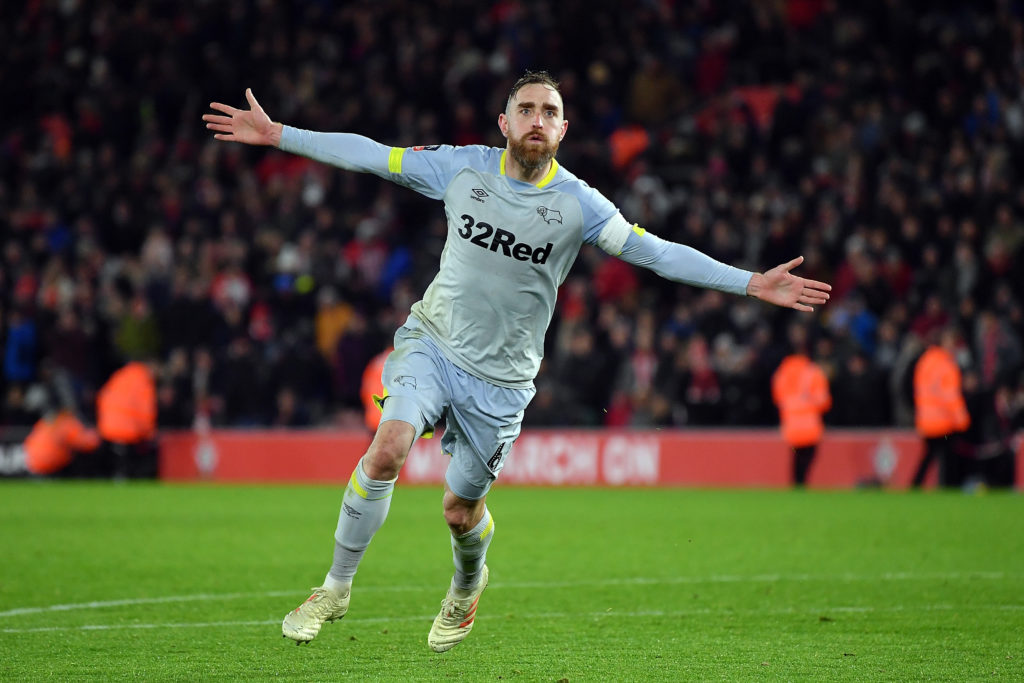 Despite the fact that Keogh wasn't driving, the Championship side reportedly feel their charge of gross misconduct is justified due to Keogh's role as club captain.
In a statement, the club said: "Derby County Football Club has completed the disciplinary hearing regarding Richard Keogh in respect of his involvement in the events of Tuesday, September 24th.
"As a result of that process, Mr Keogh has had his contract terminated with immediate effect for gross misconduct. He has the right of appeal within 14 days."
The defender was in the back seat of Tom Lawrence's car when it crashed into a lamp post after the night out on September 24.
It's alleged that Lawrence and Bennett left the scene, leaving an injured Keogh, who's now looking at around 15 months out of action, stuck in the backseat.
Keogh's wife stepped into the argument earlier this week, claiming her husband was being treated as "a professional scapegoat" in a post to her Instagram account. She's since deleted the post.
Lawrence and Bennett pleaded guilty to drink-driving charges earlier this month and were fined, banned from driving for two years and ordered to carry out 180 hours of unpaid for their part in the car crash.
Meanwhile, Derby boss Philip Cocu, who took over from Frank Lampard in the summer, said that the saga continues to have massive impact on the entire squad.
"For everyone it's a difficult and hard situation, and for the moment I just cannot go into the matter," said Cocu, who revealed he last spoke to Keogh on Tuesday.
"It is an ongoing process, a club decision, and it is very complicated, but we have to try to focus on our game on Saturday. We cannot go 'bye' that easily as Richard has been here for a long time.
"You cannot deny a player who was here for many year has an effect on players individually and as a group. We have to prepare and show we are professionals to focus on Boro, a lot of fans will be there and they deserve a good performance."