AN IRISH runner has won seven marathons across seven different continents in seven days to claim the 2018 World Marathon Challenge.
Gary Thornton, a primary school teacher from Galway, is an experienced runner who has previously won marathons in both the North and South Pole, but his most recent feat is truly one to behold.
After paying the €36,000 entry fee, Gary completed seven 42.2km races over the space of just seven days.
Each race was held in a different continent - Novo (Antarctica), Cape Town (Africa), Perth (Australia), Dubai (Asia), Lisbon (Europe), Cartagena (South America) and Miami (North America).
Gary ran the total 295km in the fastest time out of hundreds of competitors, becoming the overall champion of 2018.
The final race was held in Miami last night.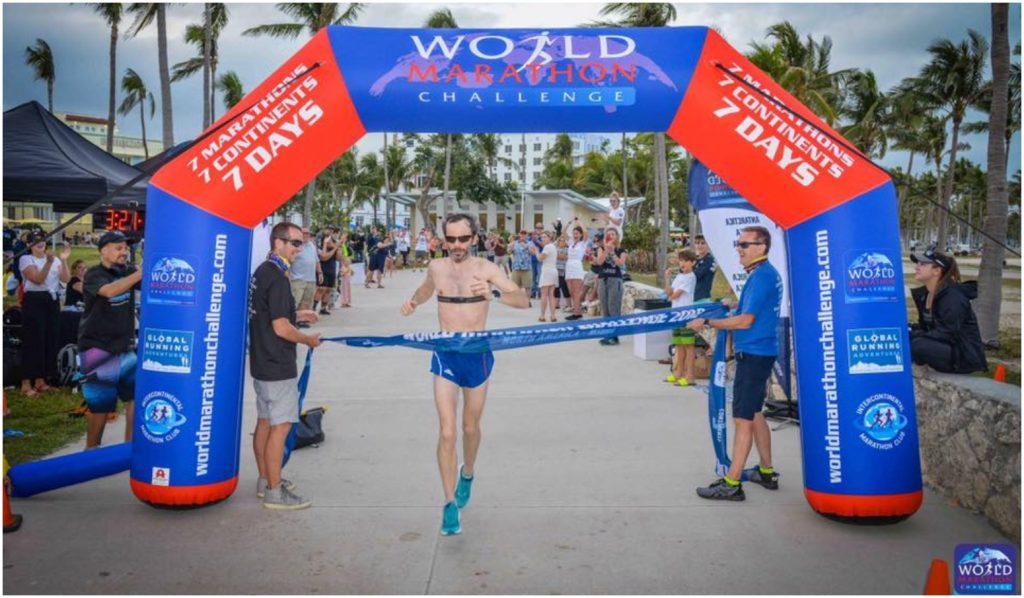 Here are his times for each race:
Novo: 2.58.39
Cape Town: 3.06.55
Perth: 2.59.55
Dubai: 3.04.29
Lisbon: 3.19.28
Cartagena: 3.35.31
Miami: 3.21.19
2018 World Marathon Challenge / 7 Marathons 7 Continents 7 Days - Novo (Antarctica), Cape Town (Africa), Perth (Australia), Dubai (Asia), Lisbon (Europe), Cartagena (South America), Miami (North America).

Posted by World Marathon Challenge on Friday, October 13, 2017