A HOST of worldwide wrestling legends descend on venues across Britain and Ireland for an 11-day tour this month, bringing the sport to new generations of fans.
One of those was Dublin native Sheamus, dubbed The Celtic Warrior, who was in London ahead of the live WWE event at the O2 Arena last Friday to meet his British supporters.
The wave of WWE superstars – formerly known as WWF in the 1990s – sparked this nostalgic look back at the most memorable wrestlers of the modern era.
1. Eddie Guerrero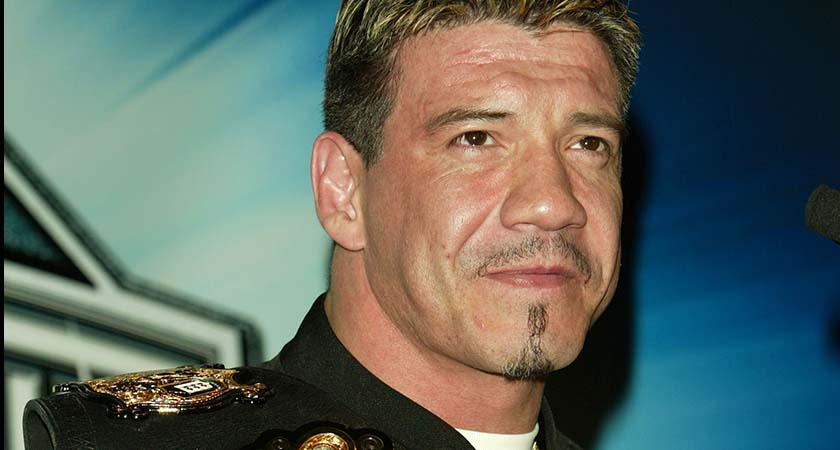 Latino legend Eddie Guerrero won the WWE Championship in 2004, before he died of a heart attack a year later leaving the wrestling world without one of its finest stars.
Frog Splash; Lasso from El Paso
2. John Cena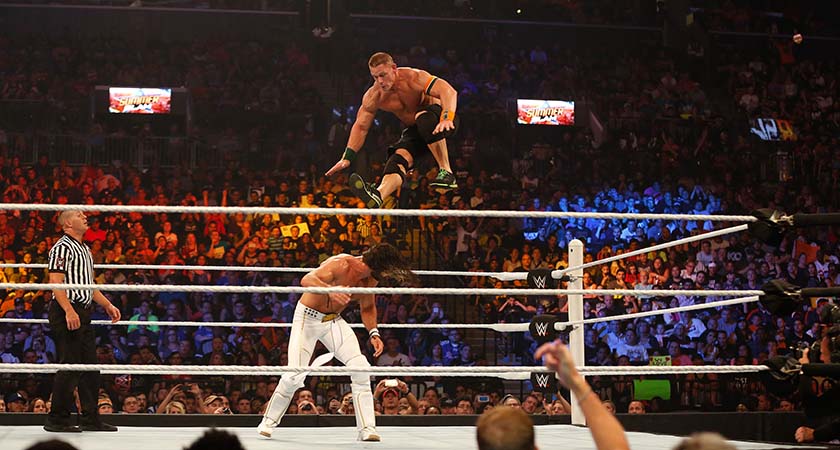 The 15-time world champion often draws a mixed reaction, but he has been the driving force of the WWE for the past decade and looks to continue in his reign as one of the greats of the present day.
Attitude Adjustment; STF
3. Chris Jericho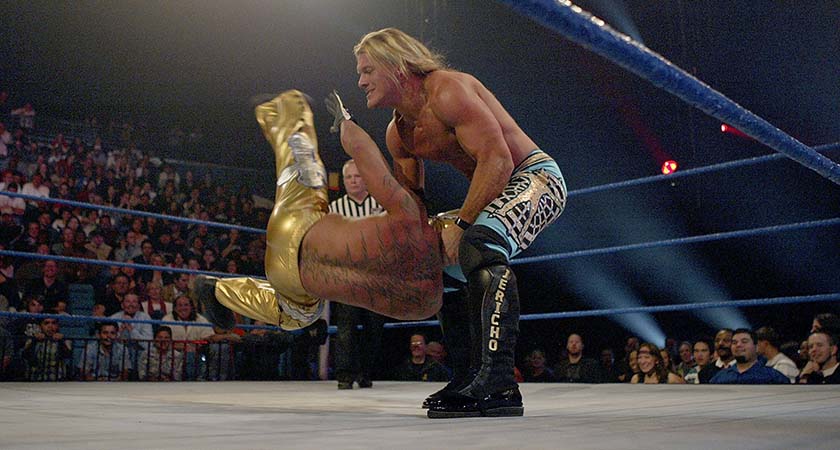 The first ever WWE Undisputed Champion Chris Jericho, nicknamed 'Y2J', made an immediate impact when he entered WWE ahead of the millenium. During his impressive career he has amassed a growing legion of loyal "Jerichoholics" in his corner.
The Codebreaker; The Walls of Jericho
4. Dwayne 'The Rock' Johnson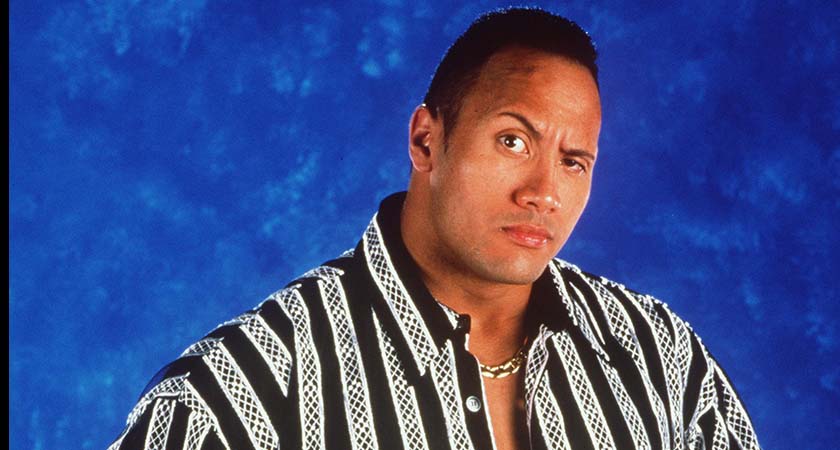 As one of the most entertaining wrestlers of all time, The Rock will always be remembered for his iconic eyebrow and peoples' elbow move.
Rock Bottom; People's Elbow
5. Kurt Angle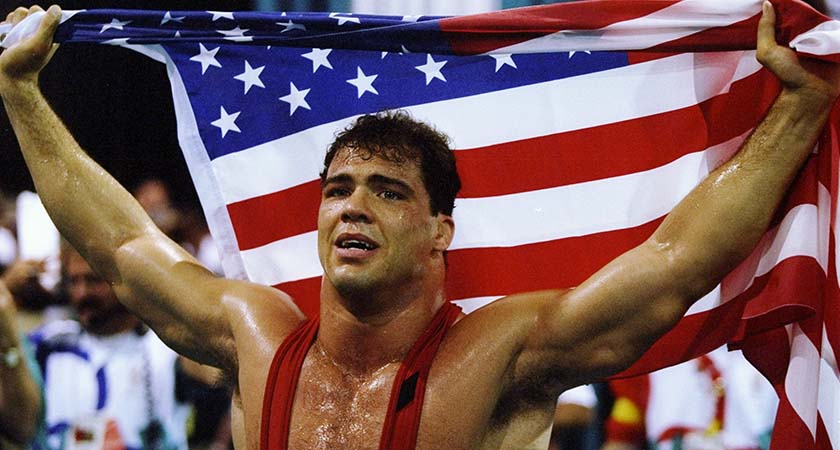 Before stepping into the world of professional wrestling Kurt Angle was a star in his own right, picking up a gold medal at the 1996 Olympic Games in Atlanta.
Angle Slam; Ankle Lock
6. Triple H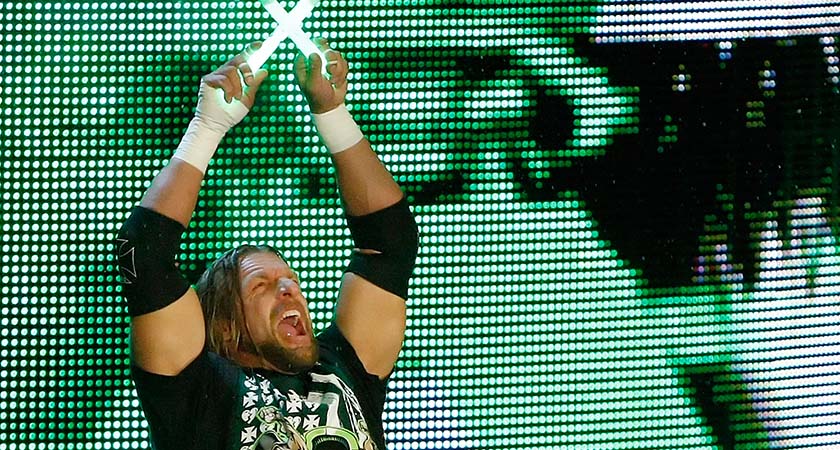 Triple H, whilst known and somewhat berated by fans for his marriage to Stephanie McMahon, the daughter of WWE Chairman and CEO Vince McMahon, is one of wrestling's most famous figures, and a deserved 13-time World Champion.
Pedigree
7. Bret 'The Hitman' Hart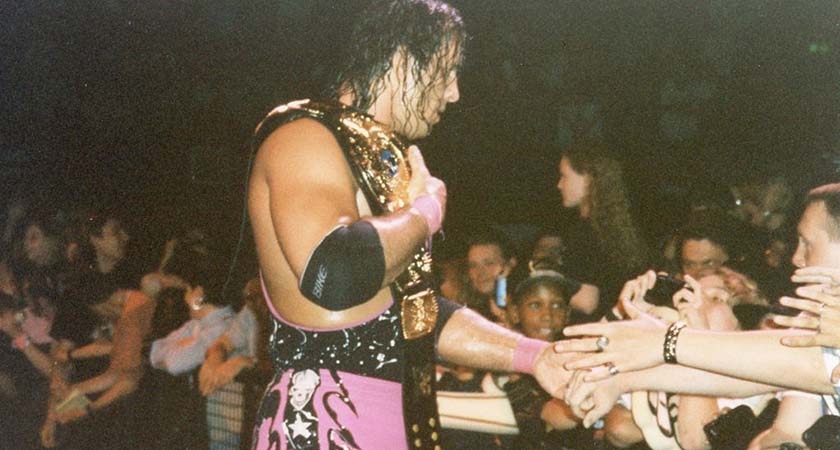 A legend in his own right, the pink-gear wearing Bret Hart was one of the best technical wrestlers ever, and was dubbed the "Excellence of Execution".
The Sharpshooter
8. The Undertaker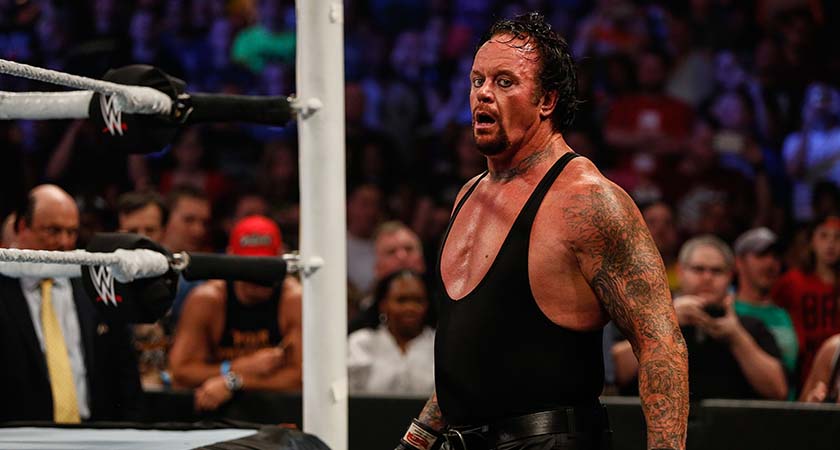 He may be 7-ft tall, but The Undertaker is an agile fighter in the ring, and WWE's longest-serving in-ring performer.
Chokeslam; Tombstone; Last Ride
9. Hulk Hogan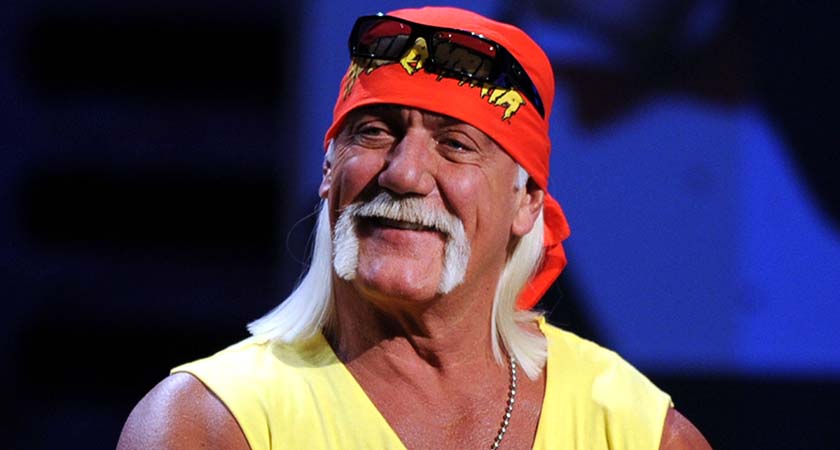 No one will forget the hype of Hulkamania that was embodied in Hulk Hogan's yellow or red bandana and timeless moustache. Whilst Hulk Hogan may now be found on reality TV rather than in the ring, he's probably one of the most universal characters the sport has ever seen.
Signature Move: Leg drop
10. Stone Cold Steve Austin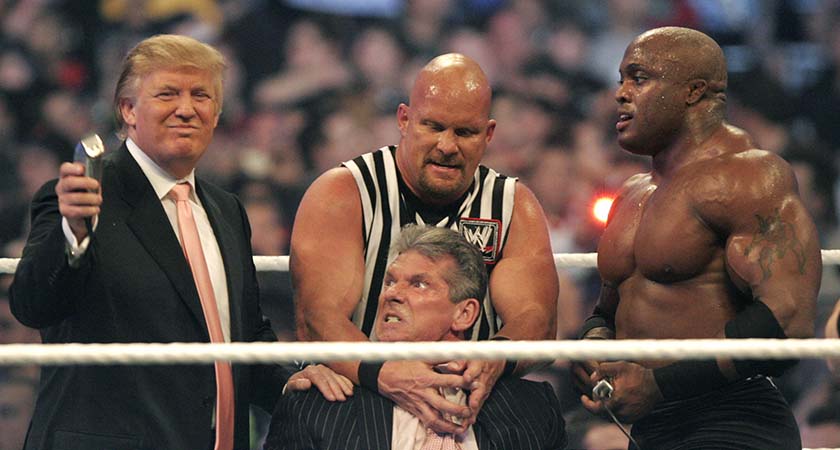 Clad in jeans and black leather, 'The Texas Rattlesnake' was a ruthless opponent for any wrestler, whose signature sound of shattering glass erupting through the arena drew crowds into a frenzy.
Stone Cold Stunner