WHEN IS THE FESTIVAL TAKING PLACE?
Sunday, March 13
Parade: 12pm -6pm
WHERE ARE THE CELEBRATIONS TAKING PLACE?
The parade will travel through over 1.5 miles taking in Hyde Park Corner, Piccadilly, Haymarket, ending with the Whitehall
 Festival in Trafalgar Square. 
Advertisement
WHO WILL BE TAKING PART IN THE PARADE?
Over 70 community groups will be represented on the parade, including the procession of Irish marching bands and dance groups.
Trafalgar Square will also be going green, with musicians, MCs, DJs, Irish dancers, bands and céilís on the stage.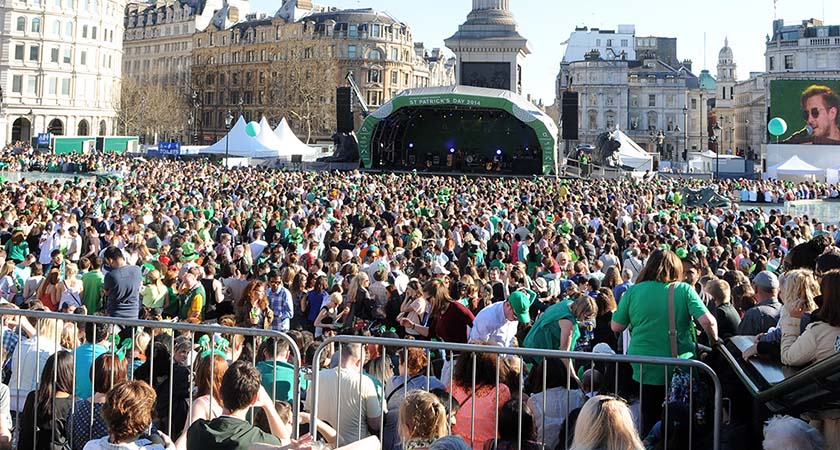 WILL THERE BE FOOD?
A street food market with a selection of delicious traditional Irish food will be held at Trafalgar Square.
WHAT IS THE HIGHLIGHT OF THE FESTIVAL?
Advertisement
Galway based Macnas, a street performance and spectacle company who have toured worldwide with U2, will perform an interactive and theatrical show. Details will be confirmed nearer the festival.
WHO WILL BE HOSTING THE CONCERT?
British-based Irish comedian Jarlath Regan will host the party at Trafalgar Square, welcoming special musical guests from Ireland and beyond.
Further details can be found here.